The Best 1-For-1 Food Apps In Singapore: Burpple Beyond vs Entertainer vs GrabPay Dealbook vs ShopBack GO
1-For-1 Food Apps In Singapore
When was the last time you scrolled through social media and NOT see a single post about food?
Yep, I'm talking about people who always posting close-ups of their brunches, after adjusting what seems like thousands of different settings on their VSCO app, just to get…
A grand total of 10 likes.
While everyone's spending their time getting the perfect shot.
I'm on my phone too…
But I'm not taking pictures.
I'm looking for ways that allow me to enjoy my food without having to worry about my expenses.
And guess what I found?
1-for-1 food apps!
Perfect for when I'm tired of 1-for-1 buffet promotions and wanna try something else.
---
TL;DR: The Ultimate Comparison Of 1-For-1 Food Apps In Singapore
ShopBack GO

Burpple Beyond

The Entertainer

GrabPay Dealbook

Participating outlets and restaurants
with 1-for-1s
More than 160
More than 450
More than 550
More than 36
Subscription fees
(Usual price without promos)
Free
Premium: $99 per year
(4 deals per place)

Lite: $49 per year
(2 deals per place)
$145 per year
(Includes offers for Johor Bahru)

$95/ per year for Entertainer Cheers
(1-for-1 on drinks)
$30
(6 Months membership)
Validity
(How often are the deals updated?)
Updated every 3 months
(current set of deals valid from Oct-Dec 2019)
Updated annually
Updated annually
(most current purchases valid until end Jan 2020)
Half-yearly
Pros
Free to use
Cashback on what you pay to redeem 1-for-1s; Cashback can be withdrawn to bank
Up to 4 offer redemptions per restaurant.
Membership includes other locations
(e.g. Singapore membership includes Johor Bahru's restaurants)
Earn GrabPay Credits on whatever you pay to redeem the 1-for-1

Multiple offer redemptions per merchant
Cons
Only 1 offer redemption per restaurant
Up-front fee may be expensive for some
Expensive up-front fee.

Deals mainly at high-end places
(this could be a plus if you're a high-roller)
Limited number of restaurants for now
Available add-ons
Special deal vouchers and Loyalty Rewards also accessible for free
-
Membership includes deals in other categories (like local attractions and leisure)
-
Ongoing additional promos and card/bank benefits
Up to $60 bonus cashback for UOB cardholders

(Additional $3 bonus if the first ever card you link to ShopBack GO is a UOB card)
$69.30 promo price (30% off) for Premium if using a Premium member's referral code
$65 promo price for SG and JB pack


$45 promo price for Cheers
Additional rebates with UOB One card on GrabPay top-ups (which can be used to pay for 1-for-1s)
Disclaimer: While we are affiliated with ShopBack… we select and review products and services independently in line with our Seedly Code of Ethics.
---
ShopBack GO
If you are a big fan of online shopping, then you probably know about ShopBack.
On top of online cashback, ShopBack now has ShopBack GO which is an offline initiative to bring offline cashback to their app users.
For ShopBack GO, you just need to:
Link your credit/ debit card
Pay with the linked card at any ShopBack GO partners
Earn cashback automatically
Best of all, you can withdraw your cashback (once it's credited to your account) anytime!
Their partnered restaurants and cafes are growing and the major attraction about this app is that it's free to use.
The only downside is that you're only entitled to 1 redemption of a promo per restaurant.
So you gotta really know your promos and credit cards to stack your rewards for the maximum cashback or reward available!
---
Burpple Beyond
Burpple began as a social food journal in the year 2012. In the year 2015, Burpple became a community driven platform for anyone to contribute and discover reviews.
In 2019, Burpple launched Burpple Beyond and is currently the leading 1-for-1 app when it comes to the number of participating F&B outlets.
With more than 450 participating restaurants, Burpple Beyond offers up to 4 1-for-1 redemptions for each restaurant.
The downside is the possible high initial cost since it's based on a subscription model:
Premium: $99 per year (4 redemptions per place)
Lite: $49 per year (2 redemptions per place)
---
The Entertainer
What started out as an expat-focused deals app from Dubai, The Entertainer App was probably the first to launch 1-for-1 food deals in Singapore.
With more than 320 participating F&B outlets, you will be able to enjoy all the offers locally and for Johor Bahru which is their unique selling point.
The Entertainer offers two types of subscription models:
Their Singapore plan at $145 per year with restaurants in Johor Bahru included
Cheers Singapore plan at $95 per year for 1-for-1 drinks
---
GrabPay Dealbook
Probably better known for their Bubble Tea subscription, Grab looks to capture more millennials with their food subscription launched in October 2019.
Here's how GrabPlay DealBook works:
Purchase the subscription plan and received a set of 100 1-for-1 vouchers
These vouchers can be found in "My Rewards" page within 15 minutes of purchase.
One simply needs to inform the staff at the merchant outlet about his intention to redeem the voucher before ordering.
GrabPay Dealbook offers a 6-month membership at $30.
One of the benefits is that one gets to earn GrabPay Credits when he pays for his food deal (since you can only pay with GrabPay for this plan). One can also have multiple offer redemptions per merchant.
The downside is that at the moment, it has very little restaurants to choose from.
---
Promotions, Card And Bank Benefits For These Apps
To fully stretch your dollar, here are some promotions and benefits which you might wish to take note of:
ShopBack GO
Burpple Beyond
The Entertainer
GrabPay Dealbook
Up to $60 bonus cashback for UOB cardholders (+$3 bonus if the first ever card you link to ShopBack GO is a UOB card)
https://www.shopback.sg/sbgo-uob-super-season-1
$69.30 promo price (30% off) for Premium if using a Premium member's referral code https://www.burpple.com/beyond
$65 promo price for SG + JB pack
https://www.theentertainerme.com/Asia/Singapore/products2019

$45 promo price for Cheers

Additional rebates with UOB One card on GrabPay top-ups (which can be used to pay for 1-for-1s)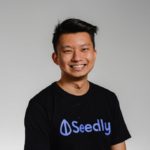 About Ming Feng
A stint in
Bloomberg
gifted me with a beer belly, which only grew larger when I moved on to become a Professional Trader. Now I turn caffeine into digestible finance-related content.
You can contribute your thoughts like Ming Feng
here.