10 Things I Wished I Knew Before Becoming An Adult
Most of us reading this have crossed countless of birthdays and milestones, met with quarter-life crises and more. Life has never been more about finances, social interaction, and responsibilities.
If you could look back and give your younger self some adulthood-hacks, what are some tips you would die to give?
From lifestyle-changing to life-changing, here are a few things I wished I knew before adulthood:
1. Save Some Money
The best time to start saving is yesterday. The sad thing is, we only start realizing this when life hits us in the face in our 20s.
Step 1: Keep track of your finances.
The first step to saving money is to know where all your money is going so you can have a clearer view of your finances. This can be done manually through an excel sheet, a finance logbook, or automatically through free apps such as Seedly.
Step 2: Have two accounts, one for saving, one for spending
This way you will be less likely to overspend from one account, and regretting after. Having a spending account also helps you budget more wisely and be more aware of your expenditure. What to do with your savings?
Step 3: Create a Savings Account
As a student, information on savings accounts and interest rates were all things we could not quite comprehend. The fact is, a savings account could have earned you a good sum of interest alongside other incentives by now.
For example, the OCBC Monthly Savings has no initial deposit or minimum monthly sum. Plus, you can earn up to 0.40% interest which can amount to a few hundred dollars a year!
For a cheat sheet breakdown of the best Student Savings Accounts in 2018, read more here.
2. Spend less on Cafes and Partying
These are arguably the things you spend most on when you're young.
Needless to say, Cafe food can cost you $6 for an Iced Latte and $18 for a fancy plate of Eggs Benedict. $30 for pretty meal meal is not the most cost-efficient way to produce a nice Instagram picture.
Tempted to meet your friends for drinks? Try asking them to eat supper at Chomp Chomp or Prata at Upper Thomson Road instead. One less drinking or clubbing session can save you money up in the hundreds.
Source: Debt Payoff Planner App
3. Clear Your Debts
Student debts are not the only significant debts. Drinks money you constantly owe your friends or money you borrowed because you forgot to bring your wallet out all contribute to an unhealthy backload of debt.
If you cannot immediately pay off a debt, track it your notebook, an excel sheet or using an app such as the Debt Payoff Planner App. Set reminders to remind yourself when you should pay those installments. Set goals and an end date to work towards.
One way you can try to clear your debts would be through the Debt Snowball Method:
List your debts from the smallest to largest by amount
Pay minimum payment for all your debts, aiming to clear the smallest first
Move on to the next smallest debt after you have cleared the first
4. Read The News
Readings the newspaper is not the easiest habit to pick up. Put in a bit of effort to inculcate the habit of scrolling through Straits Times Online or BBC while you commute to school. It can teach you so much about the reality we are living in.
Most importantly, becoming more knowledgeable allows you to engage in some smart political debate with your elders and current affairs small-talk with people you meet. After all, sounding smart leaves an amazing first impression.
"Have you heard about…?"
"Of course! … "
That's right, you're on the road to becoming a great conversationalist.
5. Add Professional Pieces To Your Wardrobe
On the topic of smart first impressions, add one set of professional wear to your wardrobe. From scholarship to internship interviews, there really are more occasions that require us to dress smartly than we think.
A go-to set for impending adulthood makes life so much easier. You don't want to face the situation of rushing to buy an expensive pair of dress trousers because that company you applied to wants you to go for an interview the next morning.
6. Start Investing, Or Start Thinking About Investing
We'll have to begin somewhere.
Step 1: Set up a Central Depository Account (CDP) so the stocks you purchased will go directly to you
Step 2: Set up a Brokerage Account with Citibank, for example, a licensed middleman which allows you to buy investments and deposit your money.
Step 3: With as little as $100 as a student, you can already start investing. This can be done by investing with Singapore Savings Bond (SSB), Robo-Advisors, or you can put your money in a Regular Savings Plan.
Read more about this in our comprehensive guide on how you can invest with under a $1000.
7. Earn Some Money On The Side
Time-starved and inexperienced are not the most attractive traits of a person trying to get a job while studying. Luckily, there are so many convenient ways you can get some quick cash on the side. 
Some ways would be to drive GrabHitch if you already drive to school, buy items on sale and resell them on Carousell or sign up for focus group discussions and paid surveys which you can easily find in Universities.
8. Build Connections
Build connections and learn from mentors. Find out what you really have the passion for and what you're good at.
Many people regret their University degrees and first jobs but this can be avoided. A lot of time and money can be saved if you spend more time experimenting while you are still young with internships, courses, extracurricular activities and so on. Knowing people and learning new things can open up your opportunities to so much more than school will ever offer!
9. Stop Smoking
Love your body and it will love you back when you're old.
Here's an annoying breakdown to show you how much you could save if you smoked from you were 19 to when you graduate at approximately 25.
Price of one pack of Cigarettes: Nexus = $10, Lucky Strike = $11, Marlboro = $10
Amount spent in 1 week = 2 packs x $12.50 (average price) = $25
Amount spent in 1 month = $100
Amount spent in 1 year = $1200
Amount you could have saved from 19 to 25 (7 Years) = $8400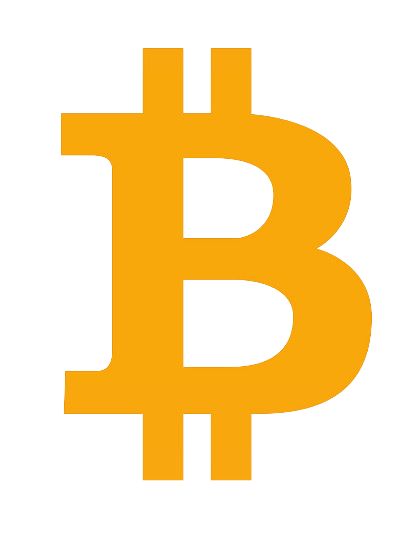 10. Buy Bitcoin
Sorry, should have given that advice in 2009.
Hindsight is a beautiful thing
But what really matters is the here and now.
The good news is, most of the things mentioned above can still be adopted in our lives right now. It is never too late to start working on yourself, be it in areas of finance, relationships or to simply start kicking that old habit! If you have more tips to share, do join our Seedly Personal Finance Community so more of us can benefit.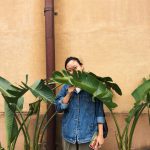 About Junel Seet
Most of my expenditure is on sustenance. Yes, I meant food.
You can contribute your thoughts like Junel Seet
here.