4 Smart Ways To Use Your GST Voucher
Unless you live in a cave with no reception, you should be aware. 1.57million Singaporeans will be receiving GST Vouchers and Medisave top-ups.
What Is GST Voucher? 
Despite probably receiving this Voucher for a number of times, most Singaporeans are not really aware of what this Voucher is?
The  Singapore Government introduced the GST Voucher scheme in 2012. It is made up of 3 components in form of cash, Medisave and U-Save. This scheme is an attempt to help the lower income with their financial load.
Who Is Eligible For This Voucher?
Income Earned in 2015 is $28,000 and below
Do not own more than one property as at 31 Dec 2016
Annual Value of home did not exceed $21,000 as at 31 Dec 2016. (below S$13,000 to receive the full benefit)
The Annual Value of the home is referred to, as the estimated gross annual rent of the property if it were to be rented out, excluding furniture, furnishings and maintenance fees.
21 years old and above.
Check your eligibility here
Singaporeans can find out how much they are receiving here
4 Smart Ways To Use Your GST Voucher
There are a million ways to spend your GST Voucher, but below are 5 ways we believe readers can consider spending it on.
Park It In A Regular Savings Plan
Not long ago, we touch on the topic on the cheapest Regular Savings Plan where one can invest in some of the best companies in Singapore at a minimum amount of only S$100 per month.
If you have little idea of what to do with the money, why not invest in a Blue-chip stocks and reap the possible benefits in years to come?
Read also: Which Regular Savings Plan Is The Cheapest?
Clear Your Debts
If you have an overdue telephone bill or credit card bill to clear, this is your chance to do so.
Failure to clear your bills on time can result in late payment fees and interest rate incurred. Accumulating of unnecessary bills can result in psychological stress which is unhealthy. These are debts that you have to pay off sooner or later, so why not do it as soon as possible?
Read also: Hacks To Clear Your Debts Fast And Effectively
Get Those Vitamins
The cost of private healthcare increases at 18 percent per annum and elderly health care cost is said to increase by 10 times in the year 2030.
For the working class, this is not a good time to be falling sick too often too, given the many commitments and financial burdens to pay off. Prevention is always better than cure, time to get those vitamins to boost your immune system.
Pursue A Hobby
Is there a hobby that you have always wanted to pursue, be it going to that cooking class or yoga course?
Life's too short to sit on a hobby and not pursue it. On top of that, having a hobby lightens one's mood and helps refuel one for work, improving his performances at work.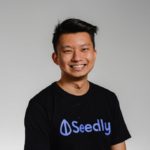 About Ming Feng
A stint in
Bloomberg
gifted me with a beer belly, which only grew larger when I moved on to become a Professional Trader. Now I turn caffeine into digestible finance-related content.
You can contribute your thoughts like Ming Feng
here.