Wishing you had more money? For many working adults out there despite earning a regular income, you may find yourself hoping you had some spare cash. This does not only affect working adults but students as well, how do you earn extra money if you already have a part-time job?
Not to worry! Here are 5 convenient side jobs you can do to earn money without any commitments!
Driving GrabHitch
Selling Things Carousell
Shopping for People on Airfrov
Attending Focus Groups
Completing Online Surveys
Driving With GrabHitch
If you already own a car and use it to drive to and from work or school, being a GrabHitch driver is a great way to earn some extra money while on the way to home or to meet your friends.
With minimum earnings of $5 per ride, you will be able to earn at least of $10 if you were to pick someone up on the way to work and on the way home. Assuming you will do this every weekday for a month, you could possibly earn an additional $200!
Selling Things On Carousell
"One man's trash is another man's treasure". This is something everyone can do, sell things that you won't be using and is still in good condition and post it up on Carousell! Things like books, clothes, and electronics are highly sought after.
Carousell recently introduced selling of cars, so if you happen to have a car lying around that you don't see yourself using (which I highly doubt), go ahead and sell that too!
Be sure add a description of the item you are selling and give a reasonable price markup so that if someone wants to negotiate on the price, you won't be losing too much.
Read also: 20 Easy Ways To Save Money In Singapore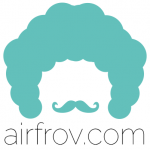 Shopping for People With Airfrov
This is great for you frequent travellers out there!
Airfrov is an app that gets travellers to bring back overseas products. Shoppers will put up the item that are looking for and which country it is from. The shopper and traveller can negotiate the price and once that is agreed, all the traveller will have to do after that is look for the item and deliver it to the seller once they are back in Singapore.
This is a great way to earn some money while on holiday without having to do much work other than exploring the city even more for the requested item!
Attending Focus Group
Focus groups are a great way to earn extra money without having to do any work other than share your opinion on something. Money from this focus groups can range anywhere from $10 to $100 or even get free products!
Sadly, focus groups are not a regular thing and you will have to keep your eyes peeled for new projects. You can check out gumtree if you are looking for focus groups. Alternatively, you can check you SYRES Singapore, if you don't mind trying out skincare and/or makeup products!
Completing Online Surveys
Following the topic of focus groups, doing online surveys is even more convenient because you can complete it in the comfort of your own home! By taking part in online surveys, you can earn a minimum $5-$10 per survey while sometimes you can collect credits which you can then exchange for cash.
Some survey sites that are reliable would be
If you don't plan on taking extra jobs to have some extra money, keeping track of your finances is a great way to ensure you don't spend excessively! If you have any questions on personal finance, feel free to ask our Community, it is a great way to seek pieces of advice from real people.
In any case, we will see you in our next one! Stay tuned!
About Faith Ira
A fresh perspective on personal finance, learning along the way!
You can contribute your thoughts like Faith Ira
here.