Best A La Carte Buffets in Singapore: We Included a Comparison of Affordable Options Too!
We visited a Korean BBQ Buffet recently and the experience was not the best.
Due to the need for social distancing and for the safety of everyone, the buffet food can only be handled by the restaurant's staff. This applies to every restaurant including the condiment section of Hai Di Lao.
The understaffed Korean BBQ restaurant only had one staff to help the entire restaurant with their buffet needs. We end up forming a line and spent half the time queueing for food.
That got us thinking.
What if we can still enjoy our love for buffet while remaining at our seats, catching up with our friends?
The solution?
A la carte Buffets!
---

Cheapest A La Carte Buffets in Singapore
With Phase 2, we look at some of the a la carte buffet places where you can catch up with your friends and family. Depending on the type of cuisine and price range, there is an a la carte catered for every need.
Restaurant
Price/Pax (Adult)

(excl GST and service charge)
Cuisine
Address/ Contact Details
Promotions
Tenkaichi Japanese BBQ Restaurant
From $16.90

From $45.90
(Deluxe Buffet)
Japanese
Marina Square Shopping Mall
#03-129, 6 Raffles Bloulevard,
Singapore 039594

Cineleisure Orchard #02-11, 8 Grange Road,
Singapore 239695.
-
Suki-Suki Thai Hot Pot
From $17.90
Thai
#01-01, 2 Yishun Close, HOMETEAMNS CLUBHOUSE,
Singapore 767944
-
The RiceTable
$19.90 nett
Indonesian
360 Orchard Rd #02-09/10, International Building
Singapore 238869
Reservation: 6835 3782
-
The Garden Kitchen
From $19.90
Western, Chinese, Japanese and Korean
10 Raeburn Park, #01-28
Singapore 088702

Reservation: 8125 8827
Free flow Bubble-Tea
Don Dae Bak
From $27.90
Korean
Kreta Ayer Road 35
Singapore | 089000

Reservation: 6226 1727
-
TungLok Seafood
From $28.80
(Dim Sum buffet)

From $38.80
(Dinner buffet)

From $58.80
(Deluxe Dinner buffet)
Chinese
The Arena Country Club,
511 Upper Jurong Road,
Singapore 638366

Orchard Central #11-05,
181 Orchard Road,
Singapore 238896

Paya Lebar Quarter, #03-09/10,
10 Paya Lebar Road,
Singapore 409057
-
Armoury Steak House
$30 nett
Western
36 beach road #01- 01
Singapore 189766
WhatsApp Reservation: 8557 3866
-
Ban Heng
From $30.80
Chinese
1 Orchid Club Rd
#02-35 Social Club House
Singapore 769162

1 Maritime Square
#04-01 HarbourFront Centre
Singapore 099253

60 Pasir Ris Drive 3
Singapore 519497

181 Orchard Road #11-01/02
Orchard Central
Singapore 238896

Blk 22 Boon Keng Road #01-21
Singapore 330022
One dines free (with every 3 paying adults).
Mitsuba
From $45.90

From $73.90
(free flow cold beer/hot sake included)
Japanese
6 Eu Tong Sen Street
#03-88 The Central
Singapore 059817

Reservation: 6227 0388
One dines free (with every 3 paying adults). Daily lunch only.

15% off buffet price (ladies night on Monday, NSMen night on Tuesday)
Carnivore Brazilian Churrascaria
From $52
Brazilian
30 Victoria Street, #01-30, Singapore 187996

Reservation: 6334 9332
Enjoy 10% savings on the total bill when making payment with American Express Cards!
(Valid till 29 December 2020)

SAFRA members enjoy a 10% discount on the buffet price!
(Valid till 30 December 2020)
Shin Minori
From $53.90
Japanese
81 Clemenceau Avenue
#03-15/16 UE Square
Singapore 239917

88 East Coast Road
#02 – 08 Katong Square
Singapore 423371
-
---
Tenkaichi Japanese BBQ Restaurant
Tenkaichi Japanese BBQ and Shabu Shabu is an award-winning Japanese BBQ restaurant that specialises in Wagyu Beef BBQ. Their chefs have a combine experience of near 50 years.
Their a la carte buffet is an extensive list of Japanese cuisine such as Grilled Octopus Ball, Steam Egg Custard, Seasoned Jelly Fish, etc. Enjoy free flow beef, pork collar, pork loin and chicken with their standard buffet, shabu shabu style.
Suki-Suki Thai Hot Pot
Suki-Suki Thai Hot Pot combines the multi-dimensional flavours of Thai cuisine in a pot. Their a la carte buffet comes with a selection of Beef, Chicken, home-made fish paste for you to indulge in.
The RiceTable Indonesian Restaurant
The RiceTable started in the year 1997, and it is the only restaurant in Singapore to serve an authentic Dutch rijsttafel. The proper way to enjoy Dutch rijsttafel is to start off with the milder dishes before working your way to the spicier ones. The food is also kept warm given that it is an a la carte buffet, which means that you get to take your time and enjoy the dishes.
The Garden Kitchen
The garden Kitchen serves a huge variety of cuisine, namely Western, Chinese, Japanese and Korean delights. They also managed to keep their price affordable for consumers. For a price of $19.90, you can select from a menu of more than 50 dishes. On top of that, there is a premium selection for buffet goers where you can choose either a serving of lobster/crab, a serving of Marble Goby, a serving of Braised Abalone with Broccoli or Steam scallops.
Don Dae Bak
Korean BBQ anyone?
Enjoy free flow beef, chick and pork for 90 minutes. On top of the meat selection, there is your fluffy Korean steamed egg and the usual Korean appetisers.
TungLok Seafood
TungLok Seafood has multiple outlets islandwide and they provide a range of a la carte buffet menu from lunch dim sum to deluxe dinner. TungLok Seafood specialises in Singapore-style seafood using the freshest catch.
Armoury Steak House
Armoury Steak House is having steak buffet where you get free flow steak cuts of Ribeye and Striploin served with Black Pepper Sauce. There is also unlimited meat options where you can feast on BBQ Pork Ribs, Grilled Pork Belly, Fried Chicken Thigh and many more.
There is also unlimited sides of mantou, fried chicken winglets, spam fries and many more. All these at only $30nett.
Ban Heng
Ban Heng has been around since the year 1972. They specialise in traditional Teochew and Cantonese cuisine, using the freshest of premium ingredients in their dishes.
They provide a range of buffet from lunch Dim Sum to dinner with an extensive menu of 50 dishes to try.
Mitsuba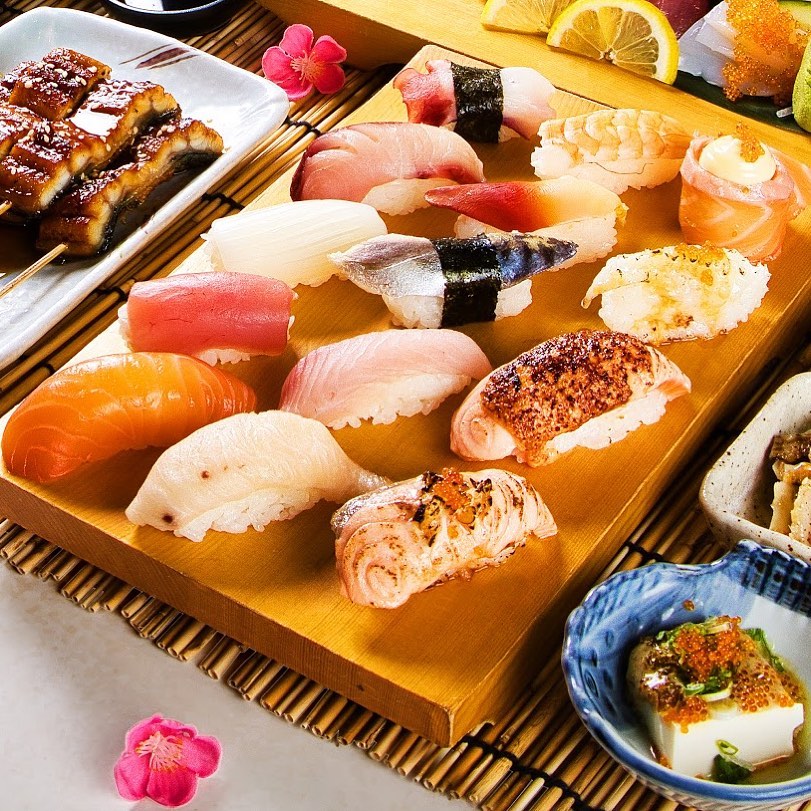 Mitsuba's a la carte buffet is a wide selection of carefully curated Japanese cuisines. it comprises of thick-cut Sashimi for all the Sashimi fans out there, Sushi, Maki, Temaki, Ippinmono, Yakimono, Agemono, Teppanyaki and Gohan/noodle.
Carnivore Brazilian Churrascaria
Carnivore Brazilian Churrascaria introduces the Brazilian tradition of grilling meats over fire to their customers.  They bring about a buffet experience with a twist; a wide variety of meats expertly grilled and served by knife-wielding Passadors (meat waiters) curving meat onto customers' plates.
Shin Minori
Shin Minori's a la carte buffet menu comprises of more than 160 items. Items include 7 varieties of sashimi, 21 varieties of nigiri sushi, 17 types of temaki, 24 varieties of sushi rolls, 4 teppanyaki dishes, gyoza, pizza and tempura and many more.
---
On top of finding the best value for money buffets in Singapore, there are credit cards that give you 1-for-1 buffet deals to help you save more.
Also, it is really important that we exercise after a good meal. Ultimately, health is wealth!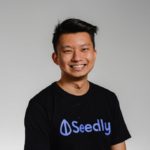 About Ming Feng
A stint in
Bloomberg
gifted me with a beer belly, which only grew larger when I moved on to become a Professional Trader. Now I turn caffeine into digestible finance-related content.
You can contribute your thoughts like Ming Feng
here.