AEM Holdings Ltd (SGX: AWX) Share Price Up 16% This Week: Is There Still Room to Run?
AEM Holdings Ltd (SGX: AWX) offers application-specific intelligent system test and handling solutions for semiconductor and electronics companies serving the advanced computing, fifth-generation (5G) mobile network, and artificial intelligence (AI) markets.
As of the time of writing on 5 August, its shares are going at S$4.10 apiece, rising around 16% from last week's close of S$3.57.
What might be the reason behind the euphoria?
More importantly, are its shares worth buying now?
Let's explore.
---
AEM's Business Going Strong; Higher Dividend Announced
Earlier this week, AEM announced its financial results for the six months ended 30 June 2020 (1H2020).
It was a great set of results overall, bucking the trend of some companies posting poor results due to the COVID-19 pandemic.
Here are some highlights of AEM's latest earnings:
Revenue rose 81.7% year-on-year, up from S$150.6 million a year back to S$273.7 million in 1H2020.
Net profit more than doubled from S$22.3 million in 1H2019 to S$55.3 million, surging 147.9%.
Correspondingly, net profit margin improved from 14.8% to 20.2%.
Free cash flow was exceptionally strong, ballooning from S$6.4 million a year back to S$45.7 million in the latest period.
AEM's balance sheet remained robust with S$137.9 million in cash balance and negligible debt, as of 30 June 2020 (compared to S$57.4 million last year).
As a result, dividend per share grew 150%, from 2.0 Singapore cents a year ago to 5.0 Singapore cents.
AEM's 1H2020 revenue is already higher than that of the whole of 2018 and is 85% of 2019's total revenue.
For its 2020 financial year, AEM has guided for revenue of S$460 million to S$480 million, an upwards revision from the guidance of S$360 million to S$380 million as announced in April this year.
Here's what AEM's executive chairman Loke Wai San said following the latest set of blowout earnings (emphases are mine):
"We managed to minimize the impact from the COVID-19 related disruptions on our operations in the first half of 2020, and all our business segments achieved encouraging progress in growing customer base. With the acquisitions we made in the past three years, AEM now offers a more comprehensive suite in our technology pillars, products and services. We will continue to grow our in-house technology capabilities and expand strategically through M&As to solidify our position as a global leader in offering application-specific intelligent system test and handling solutions to a diversified base of customers in the semiconductor and electronics industries."
As pointed out by Loke, AEM's operations are deemed as essential services worldwide and therefore, there was minimal impact to its operations during the first half of 2020.
The company also has plenty of cash on its balance sheet. This is especially critical during a looming global recession, which could be the worst since World War II.
With its cash hoard of more than S$130 million, AEM can buy out smaller companies and position itself better for the future.
Is It Worth Buying AEM Shares Now?
At AEM's share price of S$4.10, it has a trailing diluted price-to-earnings (P/E) ratio of 13.1x.
Over the last five years, its average P/E ratio was 10.1x, according to Morningstar.
In my opinion, even though AEM looks overvalued based on history, it could be worth paying up for a growing company.
The company is back at the same valuation when I last looked at it in December 2019, but now, it has even better prospects.
The World Semiconductor Trade Statistics, the world's leader in global semiconductor market statistics, expects the global semiconductor market to grow to US$426 billion in 2020, an increase of 3.3% from 2019.
With accelerated digital adoption due to COVID-19, there will be a continued demand from technologies and devices that require chips, such as new smartphones, 5G network, and AI.
AEM is poised to benefit from this growing trend.
However, one major downside to note with this business is that it has customer concentration risk. 
In 2019, one customer contributed to a whopping 94% of its total revenue. If that customer pulls out for any reason, AEM's business will be badly hit.
Want to Discuss Further About AEM?
Why not check out the SeedlyCommunity and participate in the discussion surrounding stocks like AEM Holdings and many more!
Disclaimer: The information provided by Seedly serves as an educational piece and is not intended to be personalised investment advice. ​Readers should always do their own due diligence and consider their financial goals before investing in any stock.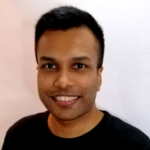 About Sudhan P
It isn't fair competition when only one company in the world makes Monopoly. But I love investing in monopolies. Before joining the Seedly hood, I had the chance to co-author a Singapore-themed investment book – "Invest Lah! The Average Joe's Guide To Investing" – and work at The Motley Fool Singapore as an
analyst
.
You can contribute your thoughts like Sudhan P
here.