Airbnb IPO: What We Know So Far
Perhaps one of the most anticipated initial public offerings (IPOs) in 2020 would be that of Airbnb, a company that revolutionalised the way we holiday.
The company recently submitted a confidential filing with the US' Securities and Exchange Commission (SEC) to go public.
Here's what we know so far about Airbnb's proposed IPO.
Editor's note: This article will be updated when we get hold of Airbnb's IPO prospectus once listing is confirmed. So do bookmark this page for more! 
---
What Has Been Announced By Airbnb So Far
Airbnb, which was founded in 2008 by Brian Chesky, Nathan Blecharczyk and Joe Gebbia, is a unicorn that's part of the "sharing economy".
On 19 August, Airbnb announced that it had submitted a draft Registration Statement on Form S-1 to SEC with regards to its proposed IPO.
The number of shares to be offered and the price range have not been determined yet.
Airbnb's listing is expected to take place after the authority completes its review process, which is subject to market and other conditions.
Form S-1 is a filing used by companies planning to list on the US stock market.
The SEC started allowing confidential filings for all companies in 2017.
A confidential filing allows companies to test the waters with an IPO, without lots of media scrutiny.
---
Why Now Could Be a Good Time for Airbnb to Go Public
There are two main reasons why now's a great time for Airbnb to progress into the next stage as a business:
Travel is slowly picking up; and
The US stock market is doing well.
In March, Airbnb lost US$1 billion in bookings overnight due to the COVID-19 pandemic.
And in May, it shockingly laid off 25% of its workforce. It then looked like Airbnb's initial plans to go public in 2020 was a pipe dream.
However, things are looking brighter now.
Travel is slowly picking up again, especially with domestic tourism.
According to Bloomberg, Airbnb saw more nights booked for its US listings between May 17 and June 3 than it did during the same period a year ago.
Travel bubbles and easing of border restrictions between countries also mean that there's higher potential revenue for Airbnb.
Then there's the stock market.
Private companies tend to file for IPOs when the stock market is optimistic to get the maximum valuation possible.
Since bottoming in March 2020, the US' S&P 500 index has recouped all the losses from the coronavirus-led crash and even hit a third record-closing in the past week.
It's now up 1.3% since its previous peak in February 2020, before fear surrounding COVID-19 crashed the stock market.
Last week, Apple Inc (NASDAQ: AAPL) became the first publicly traded US company to hit a US$2 trillion market capitalisation, ahead of its stock split.
Fellow tech IPOs Lemonade and ZoomInfo also saw their shares soar after successful IPOs this year.
The timing for Airbnb to go public could not be better.
---
What Are Your Thoughts on the Airbnb IPO?
Disclaimer: The information provided by Seedly serves as an educational piece and is not intended to be personalised investment advice. ​Readers should always do their own due diligence and consider their financial goals before investing in any stock. The writer may have a vested interest in some of the companies mentioned.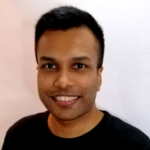 About Sudhan P
It isn't fair competition when only one company in the world makes Monopoly. But I love investing in monopolies. Before joining the Seedly hood, I had the chance to co-author a Singapore-themed investment book – "Invest Lah! The Average Joe's Guide To Investing" – and work at The Motley Fool Singapore as an
analyst
.
You can contribute your thoughts like Sudhan P
here.