Airbnb vs Hotels: Which should Singaporeans choose?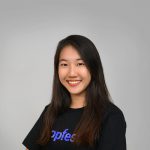 Ruth Lum
●
A quick poll at the Seedly/ShopBack HQ revealed that 15 out of 20 people would rather book an Airbnb over a hotel.
When asked why, most responded with reasons like more favourable prices and bigger-sized lodging with kitchen amenities that most hotels would not offer at that price range.
I'm constantly using both Airbnb and hotels and have come to the conclusion that the best option mostly depends on several deciding factors:
| | AIRBNB | HOTEL |
| --- | --- | --- |
| Price Range | Often cheaper than hotel | Often more expensive than airbnb |
| Check-in, Check-out | Can be a hassle to arrange for the host to check you in at odd timings | Seamless, taken care of by front desk |
| Experience (live like a local, authenticity etc.) | High level of authenticity | Touristy as it should be |
| Standards | Regulations not as stringent, fluctuating standards | Stringent regulations |
| Variety | Plenty of non-traditional accomodation options | Usually a smaller variety; unusual/design hotels come with a heavier pricetag |
| Location and Convenience | Lots of options scattered around the city, although prime locations often booked-out | Prime locations are often expensive/ fully booked |
| Occupancy | Can accomodate large groups | Max 4-person rooms (rare) |
| Room Service | No (with some exceptions) | Yes |
| Breakfast | No (with some exceptions) | Yes |
| Reception/Help desk | No (with some exceptions) | Yes, often 24hrs |
| Cancellations | Homeowners might cancel last minute, leaving you stranded | Usually more favourable cancellation policies |
| Legality | Illegal in some countries (e.g Singapore) | Legal |
| Types of people it's best for | Young travellers, students, backpackers, big groups, people on a budget | Business travellers, couples, travelling with children, elderly, people willing to spend a bit more |
Airbnb
Your choice ultimately rests on a handful of factors, one of the most prominent one being cost. It is true that if you're scrimping a little on accommodation, then be prepared to compromise on certain things like luxury service and privacy.
PROS of Airbnb
Local flavour: At times, Airbnbs offer a warm cozy home that the manicured facade of hotels can't offer. Also, homes tend to reflect the area they are in, so guests are usually in for a treat especially in colourful, cultural areas.
Local tips: Some Airbnbs have you and your host residing in the same property, and this gives you a good chance to get tips on the local scene and what to look out for. They are also the best people to answer your questions about thei city.
Value for money: Besides the lower price range for Airbnbs, you can probably find an accomodation complete with a kitchen that allows you to prepare meals and that saves any traveller quite a bit of money especially if you're on a budget.
Great for large groups: Unless you're completely awkward with whoever it is you're travelling with, group travels are always more fun when everyone is together! Airbnbs cater to just that, as you can book out whole properties with large common spaces for group activities.
CONS of Airbnb
Expectations vs reality: You've probably heard or read about outrageous incidents of horrible hosts or unfortunate conditions that do not match up to what was stated or listed in the Airbnb listing, which essentially means your trip is either ruined or compromised.
Security and privacy concerns: Security lapses are also more likely to occur in Airbnbs as everyone has different ideas of "security". A lock on the door might indicate high security to your host, but what you expected was a personal safe to lock your valuables in there.
Laws & Regulations: In some countries, certain laws apply where the host or landlord renting out their home may not have the legal rights to do so.
In some places even, short-term rentals are restricted out of concern for the locals in the surrounding vicinity, and also an attempt by local governments to preserve limited urban housing for residents rather than visitors.
This has been a growing problem where locals are finding it harder to get a place to stay in the main districts just because of the high number of homeowners who buy out places with the intention to rent it out to tenants instead, and at the same time pushing housing prices up.
---
Hotel
PROS of Hotels
Old school:  Hotels have been the thing since travel became accessible to people. Many people still much rather trust the traditional than try something "adventurous" like what Airbnb offers.
Standards: You know what you're getting when you book a hotel, especially so if they are part of a hotel chain.
Safety: Some people also feel safer in a hotel. Knowing that there is staff and security at all times gives some travellers more assurance, especially in foreign land. While some of us like to feel at home while away, others like to be pampered and not have to lift a finger on vacation. A hotel with room service and everything in-house is a must-have.
CONS of Hotels
Cost, cost, cost: One thing that puts people off right away about hotels is the exorbitant price range. It's tough to find a decent hotel for the dirt cheap prices that Airbnb offers. Yes, there certainly are dodgy slipshod hotels at affordable prices, but maybe then you're better off with an Airbnb with more Instagram-worthy decor then.
Expensive for large groups: Unless you're thinking of getting a full suite at a hotel, we're pretty sure the maximum 3 or 4 bedder hotel is either a huge stretch on your budget or still not big enough to accomodate your big family or large group of friends which you're travelling with. Airbnb wins hands-down on this one. Have you seen the AMAZING Bali villas for rent?
The Bottom Line
With all that comparison, I've decided that I would prefer to stay in a hotel if I'm visiting a city for just a day or two (and mostly for business trips), and an Airbnb if I'm staying for a longer period or if I'm prepared for an adventour, hiccups included.
---
For those who can't get away this holiday season, here's a comprehensive list of staycation locations right here in Singapore for equally as much fun at a lower cost!
Just remember to make bookings through the ShopBack cashback buddy as there are great upsized deals going on for hotels right now!
About Ruth Lum
Breaking down 'chim' finance knowledge into manageable pieces so you don't have to.
You can contribute your thoughts like Ruth Lum
here.