The Seedly Stocks Showdown: APAC Realty (SGX: CLN) vs PropNex (SGX: OYY)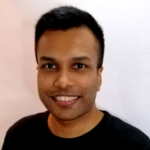 Sudhan P
●
APAC Realty Ltd (SGX: CLN) and PropNex Limited (SGX: OYY) are two real estate services providers listed in Singapore.
APAC Realty debuted on the Singapore stock market in September 2017, while PropNex has a slightly shorter history as a public company, having gone public only in July 2018.
The companies recently announced their 2021 second-quarter financial results, where they posted strong earnings growth.
Right here, let's compare the two companies' latest financials and a couple of other metrics to determine which might be a better investment.
Business Background
APAC Realty is a real estate services provider that holds exclusive ERA regional master franchise rights for 17 countries in the Asia Pacific.
In Singapore, APAC Realty operates its real estate brokerage business through its wholly-owned subsidiary, ERA Realty Network.
As of 30 June 2021, ERA Realty has over 8,150 advisors here, making it one of Singapore's largest real estate agencies.
APAC Realty also holds the master franchise rights for Coldwell Banker in our country.
The company also provides other services such as training, valuation, and management of real estate developments.
On the other hand, PropNex is Singapore's largest real estate broker.
PropNex's key business segments include real estate brokerage, training, property management and real estate consultancy.
As of 1 August 2021, PropNex's Singapore real estate brokerage business had over 9,540 sales professionals.
Other than Singapore, the company has a presence in Cambodia, Indonesia, Malaysia and Vietnam.
Latest Financial Results
For the first half of 2021, APAC Realty saw its revenue rise 107.4% year-on-year to S$358.4 million.
Higher contributions from all market segments contributed to the increase in revenue.
Revenue from new home sales increased by 146.2% to S$133.7 million, while revenue from resale and rental of properties grew 95.0% to S$220.1 million.
With that, APAC Realty's net profit surged 119.7% to S$17.0 million for the latest period.
APAC Realty's strong cash flow and robust balance sheet led to the company declaring an interim dividend of 3.5 Singapore cents per share and a one-off special dividend of 3.0 Singapore cents per share.
A year ago, it paid out an interim dividend of just 0.75 Singapore cents.
1H2021
1H2020
Change (%)
Revenue
(S$'000)
358,431
172,823
107.4
Net Profit
(S$'000)
17,046
7,757
119.7
Operating Cash Flow
(S$'000)
17,927
6,461
177.5
Interim Dividend Per Share
(Singapore cents)
3.5
0.75
366.7
As for PropNex, its revenue for the first half of 2021 jumped 100.1% year-on-year to S$481.1 million, while its net profit rose 111.2% to S$31.3 million.
The company said that the strong performance was due to more transactions completed in the first half of this year, following improvements in both the COVID-19 situation and the economy.
PropNex declared a higher interim dividend of 5.5 Singapore cents per share, up from 1.5 Singapore cents a year ago.
1H2021
1H2020
Change (%)
Revenue
(S$'000)
481,057
240,446
100.1
Net Profit
(S$'000)
31,343
14,839
111.2
Operating Cash Flow
(S$'000)
33,119
20,579
60.9%
Interim Dividend Per Share
(Singapore cents)
5.5
1.5
266.7
We can see that both companies did well on the back of a better outlook for the Singapore economy and the relatively low interest rate environment.
Long-Term Business Growth
Now, let's take a look at how APAC Realty and PropNex performed over the longer term, from 2015 to 2020.
We will compare the revenue, gross and net profit compounded annual growth rate (CAGR) of the two firms over the past six financial years.
Companies that can grow their sales and profits steadily over time should also see their share price rise.
| | APAC | PropNex |
| --- | --- | --- |
| Revenue CAGR | 11.2% | 22.3% |
| Gross Profit CAGR | 8.7% | 24.1% |
| Net Profit CAGR | 13.9% | 30.3% |
From 2015 to 2020, PropNex has performed way better than APAC Realty business-wise.
PropNex's biggest agent salesforce in Singapore allows it to enjoy greater economies of scale and capture a larger market share.
PropNex's share price has more than tripled with the strong business momentum, while APAC Realty's share price has only increased by around 24% since their respective initial public offerings (IPOs).
| | APAC | PropNex |
| --- | --- | --- |
| IPO Price | S$0.66 | S$0.62 |
| Closing Share Price on 12 Aug 2021 | S$0.815 | S$1.95 |
| Change | 23.5% | 214.5% |
Valuation
"Price is what you pay. Value is what you get." — Warren Buffett
As prudent investors, it is essential to focus on the value of the business and not on the daily changes in the stock price.
Let's now compare the trailing price-to-earnings (P/E) ratio and dividend yield of APAC Realty and PropNex (values below are as of the time of writing on 13 August 2021).
APAC
PropNex
Trailing P/E Ratio
11.8x
15.4x
Trailing Dividend Yield
6.1%
(excluding special dividend)
9.6%
(including special dividend)
5.0%
Current Share Price
S$0.855
S$1.90
PropNex looks more expensive than APAC Realty due to its higher P/E ratio and lower dividend yield.
However, PropNex's historical business growth is much better than its counterpart, as we saw earlier.
PropNex's return on equity (ROE) is also much higher at 37.8% versus APAC Realty's 10.9%.
The ROE figure reveals how efficient management is in turning every dollar of shareholders' capital into profits.
The above could explain why the market values PropNex's business at a higher valuation than APAC Realty.
Market Outlook
The Singapore property market is likely to remain positive, despite the fluid COVID-19 situation.
PropNex said in its latest earnings announcement:
"The Singapore residential market has proven to be resilient. Barring unforeseen circumstances, home sales across all segments (private new home, private resale and HDB resale) in 2021 are expected to outperform 2020."
If the Singapore property market continues to stay buoyant as predicted by PropNex, both real estate agencies could benefit.
Overall, given the stronger historical business growth of PropNex and its much higher ROE, it could be a better company compared to APAC Realty.
Do You Want Free Seedly Exclusive Stock Deep Dive Reports?
We've released stock deep dive reports on a couple of companies. Grab hold of them at Seedly Rewards right now!
Disclaimer: The information provided by Seedly serves as an educational piece and is not intended to be personalised investment advice. ​Readers should always do their own due diligence and consider their financial goals before investing in any stock. The writer doesn't own shares in any companies mentioned. 
About Sudhan P
It isn't fair competition when only one company in the world makes Monopoly. But I love investing in monopolies. Before joining the Seedly hood, I had the chance to co-author a Singapore-themed investment book – "Invest Lah! The Average Joe's Guide To Investing" – and work at The Motley Fool Singapore as an
analyst
.
You can contribute your thoughts like Sudhan P
here.