Are you also guilty of wasting $114 a month for nothing?
One of the biggest challenges in personal finance is not how to save your money, but how to spend it.
There are lists everywhere for those looking to save, but in your attempt to save, you might just also be wasting money. 
But wait, what do you mean by WASTING MONEY?
Have you ever caught yourself in a situation where your head tells you to go for a bundle deal because it is "more worth the money"(or so you think), but you know clearly deep down that this is going to set you back by an extra portion of money that could have otherwise been saved?
TL;DR: Spending more to save more is not a thing.
Activity
Possible Savings/ week
Stop upsizing your drink
$3
Picking a less fancy gym membership
$7.50
What if you "dabao" food less often
$1
Avoiding 'atas' brands for groceries
$0.95
Switching from cafe coffee to kopitiam Kopi
$6.10
Getting groceries online
$6.40
Save on bus if it is only 1-2 stops away
$1.54
Stop paying in cash
$2
Total savings: $28.49/week, $113.96/month
---
♦ – Indicates an estimated amount wasted on opting for a more expensive option per week

1. Upsizing your drink because it's 'more worth it'
Your brain is often the devil's advocate.
You think 'The large size is just a dollar more…' and each time the bubble tea lady asks "Would you like to upsize your drink?", your legs go weak.
Let's say you drink an artisanal drink such as bubble tea 3 times a week. (Some people, more, but we won't judge.)
Possible savings: $1 x 3 = $3.00
2. Getting a fancy gym membership
There are all sorts of gym memberships in the market covering high-intensity fitness to aerial yoga. It's cool, right? To be the one who knocks off work and changes into activewear, ready for your after-work spin class.
(Psst..! Before committing to any gym membership, try going for several free trials first to see if your fitness enthusiasm is… sustainable)
We've compiled a table of the major gym membership details:
Cheap Gym In Singapore
Monthly Membership Fee
(Regular/Peak)
Hours
Monthly Membership Fee (Off-Peak)
Off-Peak Hours
Per Entry
Misc Fees
Locations
The Gym Pod
$9.90
24-hour access
$16.30 to $33
Mon to Fri
- 12am to 7am
- 2pm to 5pm

Sat to Sun
- 12am to 7am
$3.50 (Peak)
$2.50 (Off-Peak)
-
Business Parks:
Alexandra
Ayer Rajah
Changi
Jurong
ActiveSG Gym
$25 to $30
Mon to Sun
- 7am to 10pm
$7 to $15
Mon to Fri only
- 7am to 4pm
$2.50 (Adults)
$1.50 (Student/Senior Citizen)
-
Heartlands
Community Club (CC) Gym
~$30
Varies
~$30
Varies
$3.50 to $6
-
Heartlands
SAFRA EnergyOne
$42.80
Mon to Fri
- 6.30am to 10.30pm

Sat
- 7am to 8pm

Sun
- 9am to 7pm
$32.10
Mon to Fri
- 6.30am to 5pm

Sat
- 7am to 1pm

Sun
- 1pm - 7pm
$13.90 (Peak)
$12.85 (Off-Peak)
One-time joining fee: $107.00 to $374.50
Jurong
Mount Faber
Punggol
Tampines
Toa Payoh
Yishun
Extreme Fitness
$46++
24-hour access
-
-
$4.50
-
West Coast Recreation
Dennis Gym
$65
24-hour access
-
-
$10
Access key tag: $60
Farrer Park
Jurong
Tampines
Tai Seng
GymmBoxx
$65 to $85 (Adults)
$50 to $70 (Youth up to 21)
$40 to $60 (Seniors 55 and up)
24-hour access
-
-
$8
One-time joining fee: $60

Reactivation fee:
$30
Ang Mo Kio
Bedok
Bishan
Choa Chu Kang
Tampines
Jurong
Singa Gym
$69.90
24-hour access for members

Mon to Sat
- 10.00am to 8.00pm for non members


-
-
$5
One-time joining fee: $15
Tampines
Gold's Gym Singapore
$80 onwards
Mon to Sun
- 7am to 10pm
-
-
-
-
Bugis
Bukit Timah
Buona Vista
Farrer Park
Joo Chiat
Raffles Place
River Valley
Siglap
Tanjong Pagar
Upper Paya Lebar
Upper Thomson
24XFitness
$80 to $100
24-hour access
-
-
$25
Price varies with location & promos
Bugis
Paya Lebar
Owl Gym
$82
24-hour access
-
-
-
Access key tag: $40
Sembawang
The Gym
$89
24-hour access
-
-
-
One-time joining fee including key tag: $48
East Coast
The Loft Gym
$89
24-hour access
$69
Mon to Fri
- 12am to 6am
- 9am to 11am
- 3pm to 5pm
- 10pm to 11:59pm

Sat
- 12am to 9am
- 2pm to 11:59pm

Sun
- 12am to 11:59pm
$30
One-time joining fee: $99

Access key tag: $59
Bugis
Anytime Fitness
$90 onwards
24-hour access
-
-
$30

Note: not all clubs provide per-entry
Price varies with location & promos
Islandwide
Energia Fitness
$98
Mon to Fri
- 6.30am to 10.30pm

Sat to Sun
- 7am to 7pm
-
-
$28
$168 for first month
Merchant Road
Read also: Cheapest Gym Memberships For The Everyday Singaporean
Say you pick a mid-range gym such as Gymboxx because it's in the vicinity of your home and opens 24/7. That's $720 a year, $60 a month. On the contrary, the less glamorous option of a membership at ActiveSG's MyActiveGYM™  goes for just $30 a month.
With a price difference of $30 between the two gyms, that is $7.50 saved each week by not going to the more expensive option.
Possible savings: $30 ÷ 4 = $7.50
3. Dabao food and paying for the convenience
It's lunchtime. You walk to your nearest Kopitiam from school or work, and it's packed with people. You opt to dabao your food instead.
Assuming this happens for 5 meals out of the average 12 that you eat out. Here's the extra that you spend:
Possible savings: $0.20 x 5 = $1.00
4. Buying 'atas' brands
In supermarkets, there are usually a range of brands offering the same product. Let's take bread as an example.
Sunshine

Wholemeal Bread, 400g: $2.70

Fairprice

Wholemeal Bread, 420g+80g: $1.75
Perhaps due to preference, you choose to go for your usual mid-range Sunshine brand selection instead of the 95-cent cheaper house brand bread.
Possible savings: $2.70 – $1.75 = $0.95
5. Picking cafe coffee over kopitiam Kopi
In the same vein, coffee from cafes are always tempting, and the taste is something you cannot find in kopitiam Kopi. We choose to believe it's more of a lifestyle choice that you can definitely forego, especially if you are serious about making a change in your spending habits.
An average Starbucks drink

: $7.00

Kopitiam Kopi (hot)

: $0.90
Possible savings: $7.00 – $0.90 = $6.10
With this cost in mind, you can have way more cups of kopitiam kopis than indulge in expensive cafe coffees per week!
Not only that, here's how much MORE Singaporeans are paying for our coffee than some other parts of the world:
6. Buying in-store instead of online
With the recent craze of poke bowls and a growing interest to eat healthy, I was curious how much a 1KG pack of Quinoa would cost.
Fairprice (in-store): Nature's Nutrition Organic White Quinoa

, 1KG: $19.90
Possible savings: $19.90 – $13.50 = $6.40
7. Taking a bus just 1-2 stops away
We've all done it – taking a bus 1 or 2 stops away just to hide from the sun or give in to your laziness, when you could have easily walked that distance. That's 77 cents. Do it just twice a week, and this is what you spend.
Possible savings: $0.77 x 2 = $1.54


8. Paying in cash
Singapore has been hit by a wave of cashless payment methods, and its successes have proven to be pretty promising. There are however times when we're just so used to whipping out cash to make purchases.
"Aiya, leychey lah."

"Don't want lah, my phone takes so long to load!"
Instead of paying $5.70 for a breakfast set at Toast Box, you could enjoy it for cheaper at $3.70 through the GrabPay app, saving you $2.
Why shortchange yourself when you could have gotten a 35% off? There are deals on offer by the various e-payment systems that can help you save more. 
---
The moment of truth; are you ready to add up all the extra expenses?
Total savings: $3 + $7.50 + $1 + $0.95 + $6.10 + $6.40 + $1.54 + $2 = $28.49/week
$28.49 x 4 = $113.96/month
Just in case this isn't clear enough, that's $114 dropping out of your pocket each month due to frivolous spending decisions, which could easily be avoided by making minor tweaks in your daily life choices.
Good luck, folks!
---
We hope this inspires you to lead a more frugal life if your goals are to save for the future, bit by bit!
If you have more questions, we have an open community for you to get your questions answered and to hear from different perspectives. Check out our blog for more unbiased opinions on your personal finance journey.
Do follow us on our Telegram channel where we will give you boba-sized information for you to digest on the go! SHOW US SOME LOVE!
If you don't know where to start, we have a Mother of All Article for you to start with.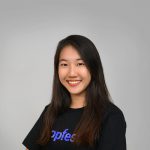 About Ruth Lum
Breaking down 'chim' finance knowledge into manageable pieces so you don't have to.
You can contribute your thoughts like Ruth Lum
here.