ARK ETFs: Everything Singaporeans Should Know About Them
ARK Investment Management's ARK ETFs have been getting quite a considerable amount of interest in our community here at Seedly, especially with their stellar investment performance.
What exactly are ARK ETFs? Should you even consider buying them?
Let's answer those questions and more right here to clear your doubts!
---
What Are ARK ETFs?
An exchange-traded fund (ETF) is an investment commonly holding a collection of stocks often tracking an underlying index.
For example, the Straits Times Index (STI) ETF tracks the fundamentals of the STI, which consists of the 30 largest and most liquid companies listed in Singapore.
The STI ETF is a passive ETF as it merely mirrors the index. Investors who buy into such an investment are unable to beat the market but would get market returns.
On the other hand, there are active ETFs and the ARK ETFs, which have been popular of late, mostly belong to this camp.
Active ETFs, as the name might suggest, are actively-managed and have an aim to give investors market-beating returns.
An advantage for investors to buy active ETFs as opposed to unit trusts is that the former usually have lower fees.
ARK ETFs are managed by ARK Investment Management LLC, whose founder is Catherine Wood.
(In case you didn't know, Wood is a speaker at the Seedly Personal Finance Festival happening on 10 April 2021!)
According to the company's website, it seeks to "capture long-term growth and capital appreciation created by disruptive innovation".
Such innovations are centred around artificial intelligence, robotics/automation, energy storage, genomic sequencing, and blockchain technology.
ARK currently has five active ETFs and two passive ETFs. It will be launching a new active ETF real soon (more on that later).
Different ARK ETFs Available and Their Underlying Stocks
Active ETFs
ARK's active ETFs invest across sectors, geographies, and market capitalisations, with an aim to identify companies missed by traditional sector-based strategies.
Here's an overview of the five active ARK ETFs:
Name of ARK ETF
Ticker
Fund Description
Expense Ratio
Typical Number of Holdings
Top 10 Holdings
(as of 29/3/2021)
Inception Date
Annualised Performance Since Inception
(as of 31/12/2020)
ARK Innovation ETF
ARKK
Gives exposure to the best risk-reward opportunities from ARK's innovation-based themes
0.75%
35-55

Tesla (10.59%), Square (6.35%), Teladoc (6.21%), Roku (5.30%), Zillow (3.73%), Zoom Video (3.38%), Baidu (3.27%), Spotify (3.23%), Shopify (3.13%), Crispr Therapeutics (2.81%)
31/10/2014

36.39%
Autonomous Technology & Robotics ETF (previously known as ARK Industrial Innovation ETF)
ARKQ
Provides exposure to autonomous vehicles, energy storage, robotics and automation, 3D printing, and space exploration
0.75%
30-50
Tesla (10.17%), Trimble (5.57%), Baidu (5.08%), JD.com (4.85%), Teradyne (4.18%), Kratos (4.12%), Deere & Co (4.03%), Alphabet (3.58%), NXP Semiconductors (3.58%), Komatsu (3.23%)
30/9/2014

25.07%
Next Generation Internet ETF (previously known as ARK Web x.0 ETF)
ARKW
Gives exposure to the "Next Generation Internet" such as artificial intelligence, big data, cloud computing, cybersecurity, and blockchain technology
0.79%
35-50
Tesla (10.53%), Graysacle Bitcoin Trust BTC (5.55%), Square (5.36%), Teladoc (4.41%), Spotify (3.57%), Shopify (3.54%), Roku (2.85%), Twitter (2.79%), Zoom Video (2.51%), Zillow (2.41%)
30/9/2014

41.46%
Genomic Revolution ETF
ARKG
Provides exposure to CRISPR, gene editing, therapeutics, agricultural biology and health care innovation
0.75%
30-50
Teladoc (7.30%), Exact Sciences (5.12%), Regeneron Pharmaceuticals (4.94%), Pacific Biosciences (4.85%), Novartis (4.39%), Vertex Pharmaceuticals (4.07%), Takeda Pharmaceutic (4.05%), Twist Bioscience (3.87%), Roche Holdings (3.71%), CareDx (3.03%)
31/10/2014

29.85%
Fintech Innovation ETF
ARKF
Gives exposure to fintech innovations including mobile payments, digital wallets, peer-to-peer lending, blockchain technology, and risk transformation
0.75%
35-55
Square (10.05%), PayPal (5.63%), Zillow (4.50%), Intercontinental Exchange (4.21%), Silvergate Capital (4.19%), Sea (3.83%), Pinterest (3.68%), Tencent (3.59%), Shopify (3.50%), Adyen (3.26%)
04/02/2019
62.21%
ARK Investment Management is launching a new ETF called ARK Space Exploration ETF (ticker: ARKX). The actively managed ETF would track U.S. and global companies involved in space exploration and innovation.
More specifically, the companies in the ETF can belong to either of the four categories:
Orbital Aerospace Companies — companies that launch, make, service, or operate platforms in orbital space, including satellites and launch vehicles.

Suborbital Aerospace Companies — firms that launch, make, service, or operate platforms in the suborbital space, including drones, air taxis and electric aviation vehicles.

Enabling Technologies Companies — companies that create technologies required for successful value-add aerospace operations, including artificial intelligence, robotics, 3D printing, materials and energy storage.

Aerospace Beneficiary Companies — firms that can benefit from aerospace activities, including agriculture, internet access, global positioning system (GPS), construction and imaging.
ARK Space Exploration ETF is set to make its debut on 30 March 2021. More details on the ETF below:
Name of ARK ETF
Ticker
Fund Description
Expense Ratio
Typical Number of Holdings
Top 10 Holdings
(as of 26/3/2021)
Inception Date
Annualised Performance Since Inception
ARK Space Exploration ETF
ARKX
Gives exposure to space exploration, including orbital and sub-orbital aerospace, enabling technologies, and beneficiaries of aerospace activities, such as agriculture, Internet access, global positioning system, construction, and imaging
0.75%
40-55
Trimble (8.47%), 3D Printing ETF (6.10%), Kratos (5.62%), L3Harris (4.97%), JD.com (4.91%), Komatsu (4.56%), Lockheed Martin (4.47%), Iridium Communications (4.23%), Thales (3.90%), Boeing (3.48%)
30/03/2021

N/A
Passive ETFs

Here's a look at two index ETFs that are under ARK:
Name of ARK ETF
Ticker
Underlying Index
Expense Ratio
Top 5 Holdings
(as of 29/3/2021)
Inception Date
Annualised Performance Since Inception
(as of 31/12/2020)
The 3D Printing ETF
PRNT
Total 3D-Printing Index, which is designed to track companies involved in the 3D printing sector
0.66%
ExOne (8.32%), HP (5.70%), Straumann (4.76%), Renishaw (4.73%), Microsoft (4.71%)
19/07/2016

11.42%
Israel Innovative Technology ETF
IZRL
ARK Israeli Innovation Index, which is designed to track listed Israeli companies whose main business operations are causing disruptive innovation
0.49%
Intercure (2.42%), E&M Computing (2.37%), Perion Network (2.27%), Camtek (2.25%), InMode (2.04%)

One Software (3.70%), Partner Communications (3.20%), Fattal (3.15%), Fiverr (3.14%), Ituran (3.05%)
05/12/2017

15.46%
Are ARK ETFs for You?
The active ARK ETFs, especially have performed extremely well, giving an annualised return of upwards of 20% since inception. Talk about beating the market!
However, we shouldn't be buying the ARK ETFs just because they have performed well in the past. As they say, past performance is no guarantee of future results.
We should also ensure that the ETFs suit our overall investment strategy.
Investing in ARK ETFs could be part of your thematic investing strategy if that's what you are gunning for.
If you are looking to invest in companies that are disrupting how things are traditionally done, ARK ETFs can also be a consideration.
How to Buy ARK ETFs?
The ARK ETFs can be purchased from your local broker, but you have to meet certain criteria as the ETFs are most likely to be classified as Specific Investment Products (SIPs) by your broker.
It's best to check with your broker on how to go about purchasing the ARK ETFs if you wish to invest in them.
According to our Seedly community, robo-advisor Kristal.AI also offers access to the ARK ETFs as well.
One Major Risk to Note With ARK ETFs
ARK's investment team is led by founder, chief executive officer, and chief investment officer, Catherine Wood, who has the ultimate responsibility for investment decisions.
This brings about a key person risk for the active ARK ETFs.
In November 2020, Resolute Investment Managers, a minority shareholder in ARK and ARK funds' US distributor, has exercised its option (part of a 2016 agreement) to take a controlling stake in Wood's business.
However, ARK Investment Management and Resolute Investment Managers have come to a new agreement, ending the planned takeover.
Resolute remains as ARK's distribution partner, while Catherine Wood will remain ARK's largest shareholder.
Despite the resolution, the key person risk with Catherine Wood remains. If Wood leaves ARK for any reason, ARK ETFs' returns could suffer.
Have Burning Questions Surrounding The Stock Market?
You can participate in the lively discussion regarding stocks here at Seedly and get your questions answered right away!
Disclaimer: The information provided by Seedly serves as an educational piece and is not intended to be personalised investment advice. ​Readers should always do their own due diligence and consider their financial goals before investing in any stock. The writer may have a vested interest in the companies mentioned.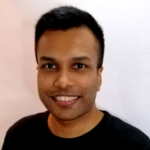 About Sudhan P
It isn't fair competition when only one company in the world makes Monopoly. But I love investing in monopolies. Before joining the Seedly hood, I had the chance to co-author a Singapore-themed investment book – "Invest Lah! The Average Joe's Guide To Investing" – and work at The Motley Fool Singapore as an
analyst
.
You can contribute your thoughts like Sudhan P
here.