MySecureSaver II: Aviva's Short Term Endowment Plan 2020
You know how there's durian season?
It's probably the start of the short-term endowment plans season as well.
After Singlife released their Endowment Series Four earlier this month, Aviva is releasing their version of a three-year endowment plan on 11 February 2020.
Is it better than Singlife's offering?
Let's find out!
---
TL;DR: Is the Aviva MySecureSaver II Worth It?
The Aviva MySecureSaver II is a single premium non-par savings plan.
Aviva MySecureSaver II
Coverage
3 Years
Capital Guaranteed
From the start of the 3rd policy year
Premium
Single premium (one lump sum)

$20,000 (min)
$1 Million (max)

Cash or SRS funds
Guaranteed Maturity Benefit
2.28% p.a.
Death Benefit
Pays 105% of your single premium upon your demise
Policy Protection
Up to specified limits by SDIC
Credit Rating of Insurance Company
A-
Disclaimer: We are NOT sponsored and this article does not constitute financial advice. We're just sharing information here for YOU to make smarter financial decisions.
---
So… What is an Endowment Plan?
An endowment plan is basically a life insurance policy.
But apart from covering the life of the insured.
It also helps you save over a period of time so that ultimately, you get to collect a lump sum (principal + interest) upon policy maturity.
Usually, you'll have to contribute regularly or pay a lump sum (this is called 'single premium') which most financial advisors will term as 'forced savings'.
An endowment plan is typically used if you wish to save up money towards a specific financial goal.
A Closer Look at Aviva MySecureSaver II
The first issue of Aviva MySecureSaver promised a guaranteed return of 2.25% p.a. back in 2019.
This time, it's back again with a guaranteed return of 2.28% p.a..
The Pros of Aviva MySecureSaver II
Issuance of the endowment plan is guaranteed as medical underwriting is not required.
Your capital is guaranteed if you hold the endowment plan to maturity.
In return, you'll get 107% of your principal sum invested.
Or a yield of 2.28% over three years.
Cons Of Aviva MySecureSaver II
Like all other endowment plans, you will incur a surrender charge (or early termination charge) if you choose to surrender the policy before maturity.
You'll also need a pretty sizeable capital to start: $20,000 minimum.
How Do I Purchase the Aviva MySecureSaver II?
Unlike other endowment plans which only accept cash, you can choose to use your Supplementary Retirement Scheme (SRS) monies to buy Aviva's MySecureSaver II.
Considering that leaving your money in your SRS account only gives you a base rate of 0.05% p.a…
MySecureSaver's 2.28% p.a. is arguably much better, unless you choose to invest your SRS monies in other higher interest yielding products.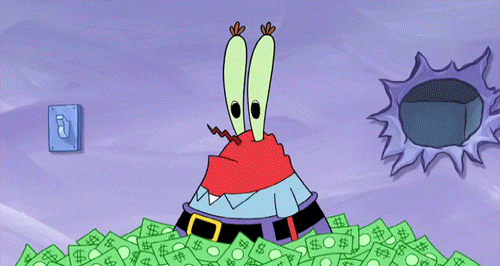 FYI: you can purchase this endowment plan through your financial advisor.
How Does Aviva MySecureSaver II Work?
Let's say you want to save up for the down payment of a new HDB BTO in three years' time and you want something with a lower risk that can grow your savings.
Assuming your flat costs $400,000. You're looking at a $40,000 (or 10% downpayment) if you're planning to pay for it in cash.
If you put in the minimum of $20,000 in the Aviva MySecureSaver II, you'll get $21,400 (107% of your premium) at the end of the third year.
But if you (and maybe your partner) chips in $40,000 in total, you'll get $42,800.
That's $40,000 which you can put towards the downpayment and $2,800 for renovations or furniture.
In the unlikely event of your demise, however, the plan pays out $42,000 (105% of your premium, assuming you put in $40,000).
Endowment Series Four in Comparison to Singapore Savings Bonds (SSBs)
When it comes to low-risk investments, the benchmark that most Singaporeans have would be Singapore Savings Bonds.
So let's take a look at how MySecureSaver II stacks up against SSBs.
Well, it's not rocket science.
Assuming you choose to withdraw your SSB monies on the third year (1.43% p.a. interest; bond id: GX20030V; issue date: 2 March 2020).
Aviva's MySecureSaver II's 2.28% p.a. returns definitely beat SSB's hands down.
And yes, your capital is SDIC guaranteed.
But it sure as hell can't beat the fact that the SSBs are government-backed.
However, considering that MySecureSaver is an endowment plan, you'll need to pay some form of early termination fee if you suddenly decide that you need your money before your 3-year lock-in is up.
With SSBs, all you have to do is pay the $2 transaction fee and voila, you get your money back.
Note: not immediately, of course, you'll get your principal and any interest accrued by the 2nd business day of the following month.
What If I Don't Have $20,000 To Invest in Aviva's MySecureSaver II?
$20,000 is a lot of money for the average Singaporean.
But fret not.
There're always other alternatives if you're looking for other low(er)-risk alternatives to invest your money.
You have:
Should I Buy Aviva's MySecureSaver II?
Endowment plans are usually marketed as tranche products.
Meaning there are only limited slots available for purchase, or it has a relatively small window of opportunity for investors.
This naturally fosters a FOMO (Fear Of Missing Out) mentality that could cloud your judgement.
Especially when your advisor or agent is telling you that the endowment plan is the greatest invention since sliced bread.
If you're confident this endowment plan meets your insurance needs and the investment returns are okay for the risk you take.
Then sure, go ahead.
BUT as with any form of financial product, you should always read the terms and conditions carefully.
And consider your investment horizon before committing your hard-earned money.
After all, nobody cares about your money more than you do.
Except maybe your mom and dad.
They love you.
Have you called your folks to ask them how they are today?
Take some time out and give them a call.
They'll confirm appreciate it, even if they say they don't…
About Kenneth Fong
I threw all of my money into the longkang once... because I wanted to see my
cash flow
.
You can contribute your thoughts like Kenneth Fong
here.