Best Cashback Credit Card Singapore in 2023: Here Are The Credit Cards You MUST Own!
When deciding what's the best credit card in Singapore to get.
You usually have to decide between earning credit card points, miles or cashback.
With points, you'll often find that you need to accumulate something to the tune of 40,000 points (or $4,000 spent) just to get some eco-friendly reusable coffee cup.
And with miles, if you aren't a frequent traveller or big spender, it'll be hard to obtain that elusive first-class ticket.
Credit Cards With Cashback: Is Cashback on a Credit Card Worth It?
This… brings us to cashback credit cards which basically give you 'free' money.
Let's find out which is the best cashback credit card, shall we?
Disclaimer: The various credit cards all have their respective terms and conditions. So please read through them before deciding which credit card to get! Note that information is accurate as of 28 January 2023 and that promotions are subject to change without prior notice.
---
TL;DR: Best Cashback Credit Card in Singapore (2023)
These are the best cashback credit cards that you should be using:
Best Cashback Credit Card
Recommended For
HSBC Revolution
Those looking for a no-frills credit card with no minimum spend, & wide coverage of daily spending categories
DBS Live Fresh

UOB EVOL
Daily expenses (Min. monthly spend of $600)
Citi SMRT

UOB One
Big-ticket items
Maybank Family & Friends
Groceries, Petrol, Dining & Food Delivery Transport and More
If you're wondering how I put together this list…
I basically took advantage of used countless work hours on research.
So the next time you walk into a bank or any credit card roadshow, this will be you:
You're welcome.
Click to Teleport
---
Why Would The Banks Give Us Free Money? What is Cashback?
The answer is in the fine print.
Most cash rewards programmes have a minimum spend requirement and a cashback cap.
So while a card might offer you a generous 20% cashback.
You'll probably need to spend around $10,000 a month to qualify.
And the maximum amount of cashback you can probably get is $50 a month.
Also. if you were wondering what cashback is, it often comes in the form of an offset of your credit card bill.
FOR EXAMPLE ONLY, PLEASE.
No such card exists.
But most consumers do not take the time to read the fine print.
How Does Cashback Work? Which Bank Is Best for Cashback?
So there is a chance that they might use a credit card under the impression that the cash rewards programme is more generous or applicable to a broader range of expenditure than they actually are.
And how many of us really track how much we spend to truly maximise our cashback rewards?
There are also plenty of consumers who might be under the impression that they can 'afford to' spend more because they're getting cashback.
WRONG!
That's awful news if you can't make the payment on time.
The banks will charge high-interest rates (~26% p.a. that compounds daily) on credit, and the late fees for balances that are carried over are usually damn siao.
The lesson to take away here?
Only get a credit card if you are conscientious about your spending habits and can pay your credit card bills on time.
Please don't chase credit card bonuses if you don't need to spend on anything.
---
Which Is The Best Cashback Card in Singapore? How Do I Choose the Best Cash Back Credit Card?
To make your life easier, I decided to sort the various cashback credit cards into different categories that I think people would care about:
No-frills credit card with no minimum spend, no exclusions and virtually no cashback cap.
Daily expenses (min. monthly spend of $600)
Big-ticket items
Groceries, Petrol, Food Delivery & more.
I've also listed the following:
Cashback rate
Monthly minimum spend
Maximum cashback cap.
That's not all.
As a value-added service, I've also included links to real user reviews left by our SeedlyCommunity to help you better decide which cashback credit card you should apply for .
Another essential thing to note is that there is no objectively best credit card.
The best credit card is the one that compliments your spending habits and allows you to maximise the cashback you can earn.
So if you're a cashback credit card fanatic, you might wanna save this article for future reference.
---
Best Credit Cards With No Minimum Spend: Is 2% Cashback a Lot?
If you are looking for a straightforward credit card with no minimum spend requirement and almost no exclusions.
The choice is clear as, unfortunately, last year's pick, a combination of the AMEX True Cashback Card (1.5% cashback) or the UOB Absolute Cashback Card (1.7% cashback) with the GrabPay Mastercard has been nerfed to oblivion.
But all is not lost as you can still get a cashback card with more than 2% cashback which is not too bad.
Enter the HSBC Revolution Credit Card.
HSBC Revolution Card Basics: Google Pay Cashback Rewards
Cashback:

10x points (2.5% cashback) for online payments (including food deliveries, online shopping and travel)
10x points (2.5% cashback) for contactless payments through Visa PayWave, Apple Pay and Google Pay (FYI: You can get additional rewards on Google Pay this Chinese New Year)
1x points (0.25% cashback) for all other spend

Min. Monthly Spend: N.A.
Cashback Cap: Bonus 10X points are capped at $25 or $1,000 spend per calendar month
Annual Fee: No annual credit card fee
Effective Interest Rate: 25.90% p.a.
Income Requirement:

$30,000 per year for Singaporeans and PRs
$40,000 for Foreigners

Minimum Age: 21
Now hear me out.
Although the HSBC Revolution is a rewards credit card, it actually gives 10 HSBC points per dollar for online and contactless payments that can be redeemed for four miles per dollar or 2.5% cashback.
More specifically, you can earn only earn 10X HSBC points per dollar on Selected Online Transactions and Selected Contactless Payments that fall within any one of the following Merchant Category Codes (MCC):
| | |
| --- | --- |
| Category | MCCs |
| Airlines, Car Rental, Lodging, Cruise Lines and Travel Agencies | 3000 to 3350, 3351 to 3500, 3501 to 3999, 4411, 4511, 4722, 7011 |
| Department Stores and Retail Stores | 4816, 5045, 5262, 5309, 5310, 5311, 5331, 5399, 5611, 5621, 5631, 5641, 5651, 5655, 5661, 5691, 5699, 5732 to 5735, 5912, 5942, 5944 to 5949, 5964 to 5970, 5992, 5999 |
| Supermarkets, Dining and Food Delivery | 5411, 5441, 5462, 5499, 5811, 5812, 5813, 5814 |
| Transportation and Membership Clubs | 4121, 7997 |
Basically, any transactions that do not fall under these MCCs will not be awarded bonus points.
On balance, these MCCs cover a broad range of everyday spending which means that you'll probably get points for most transactions.
HSBC Revolution Exclusions
One more thing,
The 10x points do not apply to AXS and ATM transactions, top-ups to e-wallets and stored value cards, payments to insurance, educational institutions and payments, among others.
How to Redeem HSBC Points for Cashback
How this works is that your HSBC points can be used to offset your credit card bill:
An important point to note is that HSBC points expire after 37 months, and you need to accumulate at least 4,000 points (i.e. spend $400) before you can redeem your points and offset your bill.
Also, you would not get all 10X points at once as HSBC breaks it down into 1X base points and 9X bonus points per dollar spent.
The 1X base points will be awarded within the same calendar month, while the 9X bonus points will only be awarded on the next calendar month. This means that if you make an eligible transaction in January, you will only receive the bonus points in February.
Highest Cash Back Credit Cards for Daily Expenses
However, if you spend more than $600 a month on your credit card, you can earn a bit more cashback with either the DBS Live Fresh Card or the UOB EVOL Card.
DBS Live Fresh (2023) vs UOB EVOL (2023) vs OCBC Frank (2023)?
You might be wondering about the OCBC Frank card, which was included last year.
Unfortunately, it was nerfed pretty heavily as well as before November 2022, online spend and contactless spending had separate cashback caps of $25 each.
Now, online spending and contactless spending share the same $25 cap, which, frankly speaking, is a bit mediocre.
This is why I am considering only the DBS LiveFresh and UOB Evol Card for this article:
Cashback Credit Card
DBS Live Fresh
UOB EVOL
Total Cashback Cap Per Month
$65
$60
Monthly Minimum Spend
$600
$600
Cashback (Online Spend) & Monthly Cap
5%
($20: Max monthly spend $400)
8%
($20: Max monthly spend $250)
Mobile Contactless Spend (Via Apple Pay, Google Pay, Samsung Pay or Fitbit Pay) & Monthly Cap
—
8%
($20: Max monthly spend $250)
Contactless Spend (Includes PayWave + Mobile Apps) & Monthly Cap
5%
($20: Max monthly spend $400)
Green Cashback (Selected Eco-Eateries, Retailers and Transport Services)
5%
($15: Max monthly spend $300)
Other Spend
0.3%
($20)
0.3%
($20)
Annual Income Requirement
$30,000 (Singaporeans / PR)

$45,000
(Foreigners)
$30,000 (Singaporeans / PR)

$80,000
(Foreigners)
Annual Fee
$194.40
(First Year Fee Waiver)
$194.40
Interest Rate
26.80% p.a.
26.90% p.a.
Realistically, we would start with the assumption that you make an effort to split your credit spend between contactless and online spending equally and ignore the 'any other spend' category as it is hard to hit.
The UOB EVOL card is the winner with its high 8% cashback rate.
But upon close examination, you will not be able to hit an effective cashback rate of 8% as you are limited by the monthly cashback caps for online and contactless spend categories, which add up to $40 per month ($20 per category). This means you only get cashback for $500 spent each month.
Let's say you look at your monthly statement and realise you spend only about $600 per month. Your effective cashback rate is still 6.67% ($40/$600), which is pretty decent but not 8% as advertised.
If you spend more than ~$667 per month, your effective cashback rate drops to 5.99% ($40/$667).
But another important thing to note is that you do not get cashback with UOB EVOL for any transactions at UOB$ merchants where UOB$ are issued (previously known as SMART$).
Instead, you will get UOB$ cashback:
Up to 10% cashback: Get UOB$ cashback on all in-store purchases at participating outlets
Automatically offset your spending: Use your earned UOB$ on your next bill at the same merchant.
UOB$ Merchants
Speaking of merchants, here is a list of UOB$ merchants:
Category
Merchants
Food and Beverage
8 Degrees Taiwanese Bistro

Aburi-EN Grand (paragon)

Baker & Cook

Bee Cheng Hiang

Bones 'N Slaw

BreadTalk

Canteen by Trapeze Rec. Club

Cellarbration

CHICHA San Chen

Co Chung

Chicken Claypot House

Famous Kitchen

Fatburger & Buffalo's

Feng Tian Xiao Chu

Hard Rock Cafe

Hitoyoshi Ramen & Gril

Hitoyoshi Yoshi Sushi

Indian House

I.N.U Cafe & Boutique

Mr Coconut

Mun ZUk

Nam Kee Chicken Rice Restaurant

Patisserie G

Pazzion Cafe

Polar Puffs & Cakes

Potato Corner

Prince Kitchen

Qin Ji Rougamo

Q-WA Izakaya

Ramen Hitoyoshi

Starbucks

Tangmen Restaurant

Tian Tian You Yu

ToastBox

Wangzi Music Restaurant

Xiu Jie Shan Cheng Fish

Yuan Cuisine Group

Gourmet Dining
Bincho at Hua Bee

Bincho at Min Jiang

Marguerite

Hortus

Kotuwa

Majestic Bay

Meatsmith Little India

Meatsmith Telok Ayer

Restaurant Majestic

Salted and Hung

Groceries
Cold Storage

Giant

Retail and Services
agnes B

Buf'd Nail Spa

bYSI

Crocodile

Delta Dental Surgeons

DermaCurate

EMW Physiotherapy & TCM

Fenjiu Flagship Store

Gordon Max

G-Star Raw

Guardian

Honey World

iRUN

King Koil & Ashley Homestores

Limited Edit Underground

Marco Nail Spa

Masculine Men Skincare

Miniso

MissFit

New Era

Optique Paris Miki

Osman Silk House

Pazzion

Perky Lash

Picota Nail Spa

Qoosh Nail Spa

Replay

Salivan Beauty Clinic

Sports Fashion

United Overseas Insurance

Winter Time

Western Corp

Yangyi Beauty and BodyCare

Travel and Entertainment
Cathay Cineplexes

City Tours
Source: UOB via The MileLion):
This situation is not ideal as although some merchants do offer 10% cashback, you are stuck with 1% cashback at Cold Storage and Giant, which is way lower than UOB EVOL's cashback rate of 6.67%.
Not to mention that you will have to use it back at the same merchant.
Alternatively, you can look at the DBS Live Fresh card, where you will not exceed the cashback cap by hitting the minimum spend if you split your credit spend between contactless and online spending equally.
DBS Green Merchants Additional 5% Cashback
There's also a bonus Green Merchants category with an additional 5% cashback on top of the mobile and online spend categories:
Categories
DBS Green Merchants
Eco-Eateries
Just Dabao
Open Farm Community
Restaurant Labyrinth
Scaled by Ah Hua Kelong
The Summerhouse
Eco-Retailers
Bamboo Straw Girl
Bettr Barista
Bettr Coffee Co.
Boxgreen
Confetti Fine Foods
Crunch Cutlery
Everyday Vegan Grocer
Little Farms
Oh My Goodness!
Ryan's Grocery
Sasha's Fine Foods
Scoop Wholefoods
SimplyGood
Souley Green
SuperNature
The Green Collective
The Nail Social
The Social Space
The Source Bulk Foods
The Sustainability Project
Treatsure
TreeDots
Tribe Collective
UglyFood
WhatIF Foods
Your Sustainable Store
Eco-Transport Services
Anywheel
BlueSG
Bus/Train Rides via SimplyGo
Electric Vehicle Charging
Greenlots
SG Bike
For more information about this card (e.g. eligibility requirements, exclusions, annual fees and real user reviews), you can click on the links below:
Best Credit Cards for Big Purchases
Need to renovate your brand-new BTO?
Planning to get a laptop?
Check out these cards to save BIG:
Citibank Credit Cards: Citi SMRT Card
For any big-ticket online purchases, you'll want to get the Citi SMRT Credit Card.
Citi SMRT Card Basics
Cashback:

5% savings on online and grocery purchases, taxis and private hire rides and SimplyGo transactions for public transport
0.3% savings on all other qualifying retail spend
No monthly cap on how much SMRT$ you can earn

Min. Monthly Spend: $500
Cashback Cap: No monthly cap on how much SMRT$ you can earn but an annual cap of 600 SMRT$ earned, i.e. $12,000 spend in 12 months
Annual Fee: $194.40 (waived for the first two years)
Effective Interest Rate: 26.90% p.a.
Income Requirement:

$30,000 per year for Singaporeans / PRs
$42,000 for foreigners

Minimum Age: 21
Citi SMRT Card Cashback
With this card, you'll get a pretty decent 5% cashback rate on the following spend categories:
All supermarkets and grocery stores
Taxi and public transport rides (including private-hire rides)
Online purchases (excludes mobile wallet and travel-related transactions*).
Travel-related transactions include but are not limited to transactions that bear the following MCCs:

MCC 3000 to 3350 Airlines, Air Carriers
MCC 3351 to 3500 Car Rental Agencies
MCC 3501 to 3999 Lodging – Hotels, Motels, Resorts
MCC 4112 Passenger Railways
MCC 4411 Cruise Lines
MCC 4511 Airlines, Air Carriers (Not Elsewhere Classified)
MCC 4722 Travel Agencies and Tour Operators
MCC 5962 Direct Marketing – Travel-Related Arrangement Services
MCC 7011 Lodging – Hotels, Motels, Resorts (Not Elsewhere Classified)
MCC 7512 Car Rental Agencies (Not Elsewhere Classified).
Citi SMRT Card Monthly Minimum Spend and Cashback Cap
But note that you will need to spend at least $500 monthly to unlock this 5% cashback rate (SMRT$).
Note that redemption of SMRT$ for shopping vouchers and cash rebates has to be performed online or via SMS in blocks like this:
| | | |
| --- | --- | --- |
| Cash rebate redemption amount | SMRT$ required | SMS keyword |
| $10 | 10 | SMRT10 |
| $50 | 50 | SMRT50 |
| $100 | 100 | SMRT100 |
This means that you will have to have at least $10 worth of SMART$ before you can redeem any rebate.
If your total monthly statement of retail purchases falls below $500, the eligible rebate rates will be reduced to 0.3%.
The beauty of this card for big-ticket online purchases lies in how Citi arranges the cashback cap. Remember to use the card directly to pay for your stuff, as the card does not support mobile wallets. This card should not be used for travel transactions too.
Unlike most cards with a monthly cashback cap, the Citi SMRT card has an annual cashback cap of $600.
This means that at any point within 12 months, you can spend up to $12,000 and get 5% or up to $600 cashback on eligible spending.
Note that the annual cashback cap resets every 12 months. So you might want to apply for the card now, as the earlier you apply, the faster it refreshes the cap.
For example, if you only need to buy your big-ticket 9 months later, you can fully utilise the $12,000 cap with 3 months till the cap is refreshed. 
UOB Credit Cards: UOB One Card
The Citi SMRT card may be suitable for online transactions, but there's a gap for in-store transactions.
That's where the UOB One Card comes in.
UOB One Basics
Cashback:

Base 3.33% cashback on all retail spend [$500, $1,000 or $2,000 per month (min. five purchases a month) consecutively for three months]
Up to 15% cashback for spending on bonus categories

Min. Monthly Spend: $500 | $1,000 | $2,000
Cashback Cap: $50, $100 or $200, respectively, per quarter for base cashback
Annual Fee: $194.40
Effective Interest Rate: 26.90% p.a.
Income Requirement:

$30,000 per year for Singaporeans
$80,000 for Foreigners

Minimum Age: 21
If you are planning to make big purchases in the coming months and are willing to do a bit of planning, you can consider the UOB One Card.
P.S. It is possible to split bill payments between credit cards at some physical stores.
This is because the card offers a relatively high cashback rate of up to 3.33% on almost all purchases with a minimum spend of $500 / $1,000 / $2,000 per month and a minimum of five transactions per statement month for a qualifying quarter.
To qualify for this cashback, you must also spend $500 / $1,000 / $2,000 per month for three consecutive months.
But keep in mind that this is a flat rate and that the minimum spending requirements are relatively high.
Here is an infographic that explains how this works:
Bonus UOB One Cashback: Shopee Cashback Singapore, Dairy Farm Cashback and More
In addition, to the quarterly rebate, you will stand to receive additional cashback from these categories:
Shopee: Up to 6.67% additional cashback on online shopping when you qualify for your quarterly cashback, and exclusive Shopee privileges
Dairy Farm: Up to 6.67% additional cashback on groceries, health and beauty, and convenience store spend at Dairy Farm International transactions (Cold Storage, CS Fresh, Giant, Guardian, 7-Eleven, Marketplace, Jasons, Jasons Deli) when you qualify for your quarterly cashback
Grab (Excludes mobile wallet top-ups): Up to 6.67% additional cashback1 on Grab (excludes mobile wallet top-ups) when you qualify for your quarterly cashback
Singapore Power Utility Bills: Get an additional 1% cashback on your Singapore Power Utilities bills when you qualify for your quarterly cashback
UOB Travel: Enjoy up to 6.67% additional cashback on your UOB Travel spend (excludes online, flight-only bookings and relevant taxes) when you qualify for your quarterly cashback.
Here's an example of how this works:
For the example above, the person qualified for the quarterly tier rebate as they spent precisely $2,000 each month for the whole quarter (three months) and got $200 cashback.
In addition, the person also spent on these additional categories and got $103.05 more.
But if you find it hard to meet the high spending requirements and have a mortgage loan, you might want to consider using the UOB One Card with these payment services
What Is the Best Cashback Credit Card For Groceries, Petrol, Food Delivery and More
Everybody must visit the supermarket to get stuff like milk, diapers, bananas, soy sauce, and bread… You get the picture.
Even driving out will command petrol which costs money. And for days that you are too tired to cook, you might order food delivery from time to time.
Why not save a bit while making these necessary purchases with the Maybank Family and Friends Card.
Maybank Family and Friends Card Basics
Cashback:

8% on five out of 10 selected categories

Minimum Monthly Spend: $800
Cashback Cap: $125 ($25 for each bonus category)
Annual Fee: $180 (first three years waived)
Effective Interest Rate: 26.90% p.a.
Income Requirement:

$30,000 per year for Singaporeans or SPR
$45,000 for Malaysians in employment for at least 1 year
$60,000 for Foreigners in employment for at least 1 year

Minimum Age: 21
Maybank Credit Cards: Maybank Family and Friends Card
With this card, you can earn 8% cashback globally on five out of these 10 cashback categories:
Eligible Categories
For Local, Overseas and
Online Spend
Description
Groceries
NTUC FairPrice/Finest/X‐tra, Cold Storage, Giant,
Market Place, Jasons, Sheng Siong, DON DON DONKI,
HAO Mart, RedMart, Amazon Fresh and all other
grocery stores and supermarkets globally
Dining & Food Delivery
Restaurant dining, Foodpanda and Deliveroo globally
Transport
Petrol stations, Contactless bus and train rides, Limousines, Taxi, Grab/GOJEK rides, other passenger transportation services and automotive-related services globally
Data Communication & Online TV Streaming
StarHub, Singtel, M1 Limited, Circles.Life, MyRepublic, Disney+, Netflix and/or other telecommunication, pay television, cable and radio services globally.
Retail & Pets
POPULAR Bookstores, Toys 'R' Us and Yamaha Music, pets and veterinary related services globally
Online Fashion
Online purchases on Apparels, Shoes, Accessories,
Leather goods, Luggage and other fashion purchases
globally
Entertainment
Bars, Drinking places, Cinemas, Motion Picture
Theatres, Theatrical Producers and Ticketing agencies
globally
Pharmacy
Guardian, Watsons, Unity, GNC/LAC, other drug stores
and pharmacies globally
Sports & Sports Apparels
Sports/Riding apparels, Sporting goods, Bicycle shops,
Recreation & sporting camps, Athletic fields,
Commercial sports, Professional sport club, Golf courses, Country clubs and Membership
(Athletic/Recreation/Sports) globally
Beauty & Wellness
Massage parlors, Health & beauty spas and Barber
shops globally
FYI: Selected Categories will take effect on the first day of the following calendar month. The Selected Categories will apply to the Cardmember for three months from the effective date ("Lock-In Period"). Maybank reserves the right to amend the length of the Lock-In Period from time to time without prior notice or liability to any person.
To get the 8% cash rebates, cardholders must spend a minimum of $800 per calendar month.
Any spending from $0 – $799 each month will only receive 0.3% in cashback.
Also, after reaching the monthly cashback cap for a selected category, the 0.3% cashback will be applied to further spending that month and the 0.3% cashback applies to all other spend on non-selected categories.
There is also a total cashback cap of $125 ($25 for each category).
So… What's Your Go-to Cashback Credit Card?
Have a favourite cashback credit card?
Believe that you've found a way to game the cashback credit card system to get the most amount of cashback?
Share with the community on Seedly lah…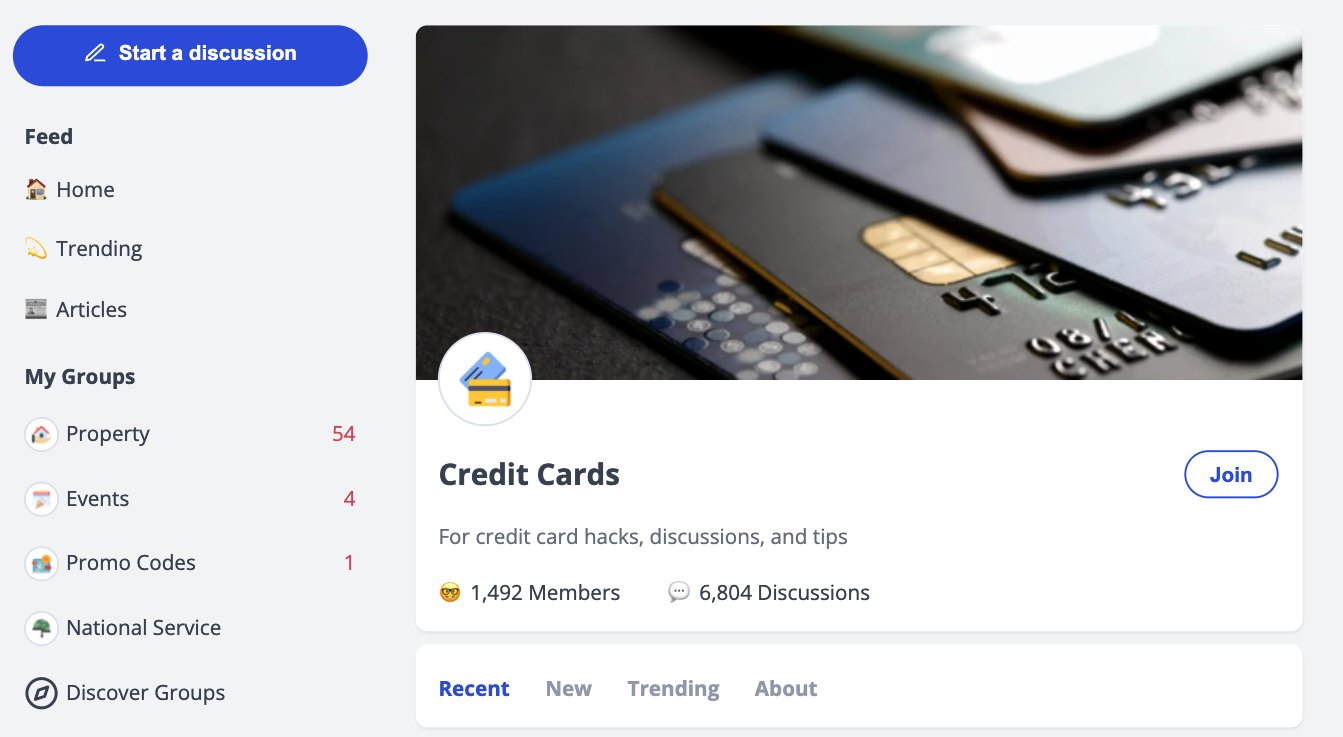 Related Articles:
About Kenneth Fong
I threw all of my money into the longkang once... because I wanted to see my
cash flow
.
You can contribute your thoughts like Kenneth Fong
here.