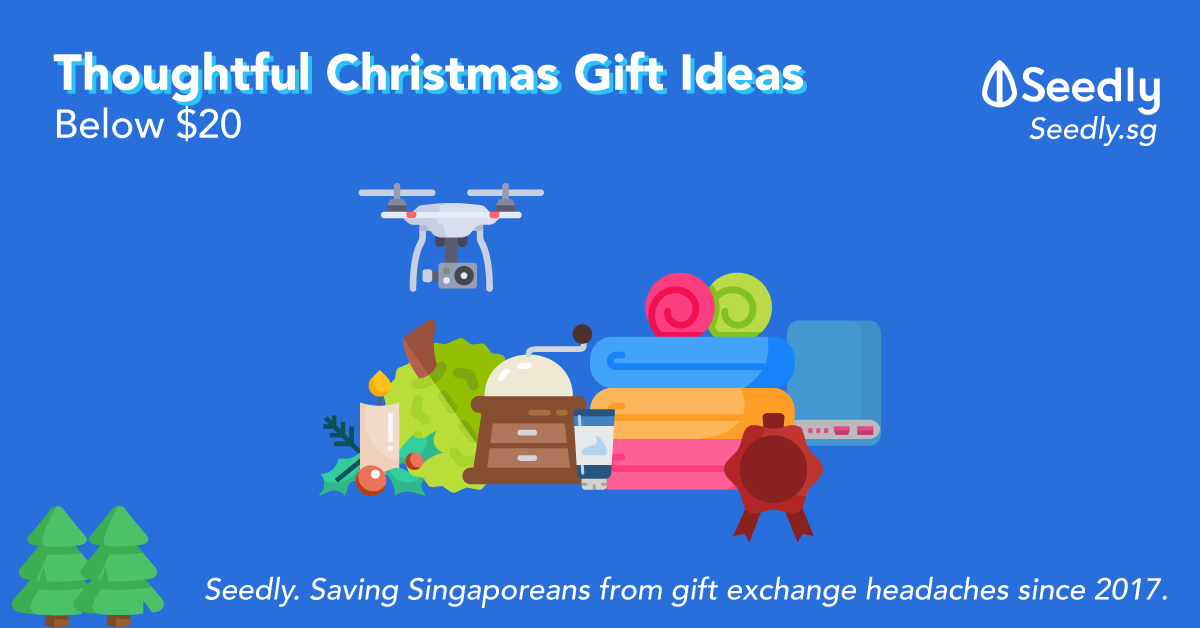 The Ultimate List of Thoughtful Christmas Gift Ideas Below S$20 for Secret Santa
Secret Santa Gift Exchange
Christmas sounds like a great excuse to catch up with friends and relatives.
With every Christmas gathering, comes the need to source for a gift.
In fact, I find it more taxing than coming out with dining options for a really indecisive date (just saying).
Read also: Complete List of 1-for-1 Buffet Promotions To Spend Your Year-End Bonus On
" Headache la sial!"
Finding the perfect gift for your Secret Santa gift exchange can be a CHORE at times.
To get a present randomly is easy.
To get one that is thoughtful, useful and falls below the stated budget (usually $20-$30 for Secret Santa), that is where it gets challenging.
---
Thoughtful gift ideas for every budget
The main difficulty of choosing the perfect gift is mainly due to a few factors:
The budget is usually small to get anything legit or luxurious.
The gift is usually revealed in front of a group of people, which means anything too shady becomes an instant judgement of your character.
At times, we do not even have any idea of who will be receiving the gift we are going to purchase
Do take note of these 4 things to avoid buying during this Christmas Season before you carry on with the list.
---
Best Christmas Gift Ideas Below $20 For People Living In Singapore
1. Xiaomi Mi Power Bank 10,000mAh
Charge on the go to make it through the busiest and longest days!
$19.90 from Lazada
2. Duft & Doft Mini Hand Creams (4 Pieces)
Luxurious and long-lasting perfumed hand creams on the go. Moisturizer at your convenience.
$15.80 from Watsons
3. A Box Of Durian
Well, it's DURIAN! Christmas with a good twist.
$10/kg onwards from various durian vendors
4. Ukelele
Maybe it is about time someone picks up a new hobby.
$16.83 from Lazada
5. 9 different items and a box from Daiso
The best of many worlds.
Read also: 8 Daiso Items That Are Totally Worth Every Cent: Based On Real Community Reviews
6. Scented Candle
Aromatherapy to help with the stress.
$16 from Sephora
7. Whiskey Ice Ball Mould
Never knew you needed it until you receive one. Everyone deserves maximum satisfaction from their cup of whiskey.
$11.39 from Lazada
8. Kenko Cooper Bear Cotton Bath Towel
There is nothing more practical than this if one sticks strictly to the expiration date of household items.
$14.90 from redmart
9. Shopping or food vouchers
So that you no longer have to risk getting a gift which ends up in the trash bin.
10. Mask gift set
Close your eyes. Relax. Unwind all Christmas.
$15 from The Body Shop
11. Wanderer Travel Set
For those who love a getaway, frequently.
$20 from Cotton On
12. Books according to recipient's interests (if you know the recipient)
Knowledge is king!
13. 1872 Clipper Tea Co.
Keep calm and drink tea!
$15 from 1872 Clipper Tea
14. Tea cup tea ball
Still focusing on Tea lovers.
$14 from 1872 Clipper Tea
15. Fine Aroma Instant Coffee
Smooth medium body and elegantly acidic character, rounded off with a delicate aroma for a mild taste.
$11.90 from redmart
16. Kopibag Mug
" Uncle, Kopi Takeaway!"
$18.62 from TOYTAG
17. A Drone
A self-delivered present maybe?
$18.92 from Lazada
18. Bakes from social enterprises such as APSN or MINDS
Adds an extra meaning to this season of giving.
$12 from MINDS
19. Personalised Pouch from Taobao
Useful, thoughtful and cheap!
$10 from Taobao
20. Salt & Pepper Shakers from Art Faculty by Pathlight
Cute gift for a good cause.
$14.90 from the Art Faculty by Pathlight
21. Wax seal set with receiver's initial
$18.42 from Etsy
22. Get a jar from IKEA and fill it with yummy homecooked food
Well, the jar from IKEA will cost you S$1.90. Use the rest of the budget on the ingredients.
23. Accessories Holder
Put a ring on it.

$13.80 from Robinsons
24. Bottles of various essential oils
The recipient to receive 4-5 small bottles, each with a different blend of essential oil for different purposes (eg. Headaches, stress, flu)
25. Bluetooth portable music player
When music is life!
$18.61 from Lazada
26. Coffee Grinders
Best gift for coffee lovers
$9.90 from Qoo10
27. Soaps from Rough Beauty 
Handmade and at a really affordable price without compromising the quality.
Mint Rose soap at $9.50 from Rough Beauty
28. ArtScience Museum ticket (S$17) or National Gallery Special Exhibition Ticket (S$15)
Discover creativity at its best.
$17 from ArtScience Museum
29. Mcdonald's Gift Certificates 
Everybody's childhood dream.
Gift Certificates from Mcdonalds
30. Chicken Vaccum Packed Bakkwa
Since Chinese New Year and Christmas is not so far apart.
$19.80 from Bee Cheng Hiang
31. Localised Keychain from Naiise
Might be a really good idea for your friends from abroad.
$10.90 Ice Cream Sandwich Keychain from Naiise
32. Christmas themed cake
There is always room for dessert.
---
Ultimately, it is the thought that counts.
Of course, if the budget is a little higher, at S$30, do check out these 7 ideas too! Have a great gift exchange ahead!

Whether you love or hate our content... WE WANT TO HEAR WHAT YOU THINK!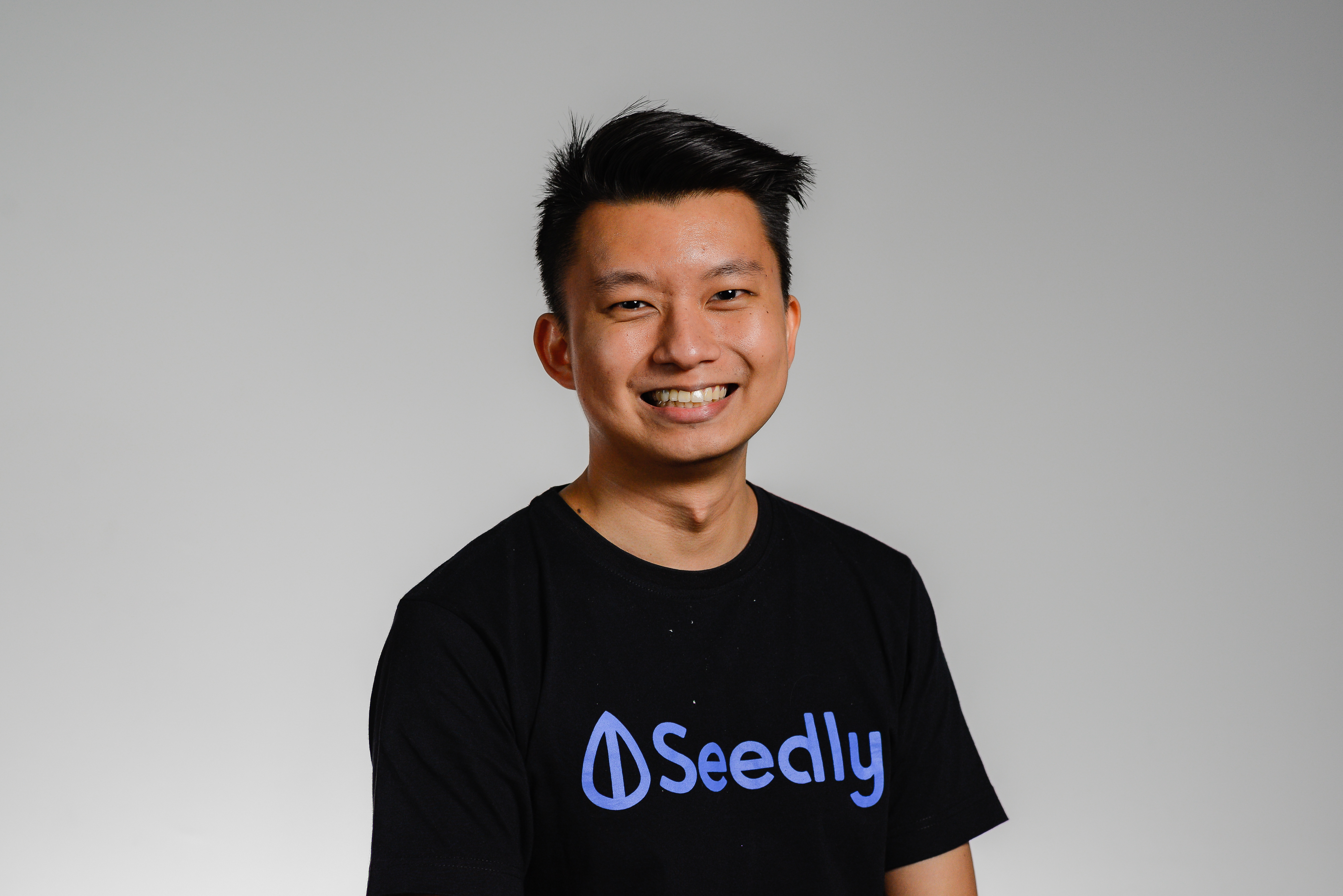 About Ming Feng
A stint in Bloomberg gifted me with a beer belly, which only grew larger when I moved on to become a Professional Trader. Now I turn caffeine into digestible finance-related content.
You can contribute your thoughts like Ming Feng
here.