Singaporeans Guide: Best Rated Financial Product Of The Year, Based On User reviews
Why Seedly reviews?
Not so long ago, we grew a little sick and tired of companies patting themselves on the back a little too hard. With diarrhoea of positive reviews and 5-star rating plastered on product webpages, we thought it did more harm than good.
Imagine going to various company websites to search for the best product, only to be met with good ratings and reviews for every single product.
Singaporeans call this "selling snake oil (koyok)".
Let's be honest, every product out there has it's pros and cons. Having a good overview of both will better help consumers make smarter financial decisions.
With that, comes Seedly Reviews.
---
Seedly Reviews as a platform, aims to gather unbiased real user reviews on various products to enhance the decision-making process for Singaporeans before they commit to a product. With enough reviews, one will be able to formulate a better insight into the product on top of the usual price comparison.
Singaporean's Choice: Top Product Of The Year 2019
Editor's note: We are not sponsored for this article. We use real user reviews as the leading indicator!
We thought this will be a good time to take a look at all the reviews to find out what are some of the best products Singaporeans prefer.
Here are some of the criteria we look at before listing them as Singaporean's choice:
The product needs to have a decent amount of reviews
If a product has 400 reviews with an average score of 4 stars vs a product with only 1 5-star review, we prioritise the one with more reviews as it gives better insights to the product.
The recency of the reviews
The more recent the review is, it gives a more updated status of a product.
The average score of the product
How active are they in addressing negative reviews
It is normal to receive a negative review on a product, we are constantly improving. It is more important to be active in addressing negative review.
Do take note that this is purely based on the reviews we gathered on our reviews platform.
Editor's note: We will be updating the ranking every month
We present to you the top products reviewed by Singaporeans for Singaporeans.
Best Telco in Singapore
Best Electricity Retailer in Singapore
Best Savings Account in Singapore
Best Robo-Advisor in Singapore
Best P2P Lending Platform in Singapore
Best Travel Insurance in Singapore
Best Remittance Platform in Singapore
Best Multi-Currency Cards in Singapore
Best Investment Course in Singapore
---
Best Telco In Singapore
The telco space in Singapore is getting more and more competitive. We gathered a total of 837 consumer reviews with the top telco receiving more than 341 validation of their hard work.
For this category, we look at telcos that have received more than 50 reviews.
With 13 telcos in Singapore, offering more than 30 SIM-Only plans in the market, Circles.Life is now the favourite telco amongst Singaporeans, gathering 341 reviews and an average rating of 4.5 stars. The next in line is MyRepublic with a score of 4.0 from 51 reviews. M1 comes in third with a score of 3.9 from 67 reviews.
Here's one of the best review on Circles.Life:
---
Best Electricity Retailer In Singapore
With open electricity market (OEM) officially rolled out island-wide, electricity retailers look to compete to win the hearts of Singaporeans. A total of 1,138 reviews across 12 electricity retailers can help Singaporeans make a smarter financial decision with regards to who they will be paying their electricity bill to!
There are 3 retailers with more than 150 reviews, all with an average score of more than 4 stars. Ohm Energy gathered 242 reviews with a score of 4.9. Geneco's score of 4.6 from 160 reviews is pretty impressive too. Keppel Electric seems to have the largest consumer base with a crazy 444 reviews and a score of 4.1!
Here's one of the review for Ohm Energy:
Real User Reviews on Electricity Retailer
---
Best Savings Account In Singapore
Everyone needs a savings account. Jumping on a savings account that allows you to maximise your interest rate can help one stretch their savings.
For savings account with more than 50 reviews, we have CIMB FastSaver, DBS Multiplier and OCBC 360.
DBS Multiplier seems to be the best Savings Account with a rating of 4.6 across 111 reviews.
CIMB FastSaver is not faraway with 118 reviews awarding them with a score of 4.4. OCBC 360 gathered a score of 4.0 with 60 consumer reviews on them.
Real User Reviews on Savings Account
---
Best Robo-Advisor In Singapore
Robo-Advisors are gaining their popularity in Singapore, as they offer investors a stress-free environment to invest fixed monthly savings.
As we look through the reviews on our reviews platform, one Robo-Advisor stands out from the rest with more than 100 reviews.
StashAway, at the moment, seems to be the most popular Robo-Advisor in Singapore with a 4.6 rating from 106 reviews. StashAway's Head of Client Engagement even made an effort to address negative reviews on the platform.
AutoWealth and Smartly both have a score of 4.7, with only 36 and 24 reviews respectively.
Here's a snippet of a StashAway's review:
Real User Reviews on Robo-Advisors
---
Best P2P Lending Platform In Singapore
P2P Lending Platforms are becoming a trend for Singaporeans to park their money and diversify their investment portfolio. Over the years, we have seen more companies getting their loans from P2P Lending Platforms and investors benefitting from the interest.
It is important that investors pay extra attention to the reviews of these platforms, as there are already platforms showing signs of trouble based on real user reviews.
3 main players topped the P2P Lending Platform with more than 25 reviews, but SeedIn dominates it with 80 reviews and a score of 4.8!
Funding Societies and CoAssets both have 32 and 27 reviews respectively.
Here's a positive review on SeedIn:
Real User Reviews on P2P Lending
---
Best Travel Insurance In Singapore
Singaporeans are the most well-travelled in the world. This further proves the importance of getting the best Travel Insurance for our getaway.
With 18 travel insurances on our reviews platform, we have seen a few Travel Insurance providers actively seeking feedback and reviews from their consumers which we thought is something worth mentioning.
FWD Travel and ePROTECT travel by Etiqa both gathered more than 100 reviews on their travel insurance.
ePROTECT travel by Etiqa has the highest rating of 4.7. FWD Travel's rating is positive at 4.4 too!
Close behind them, we have NTUC Income Travel Insurance with 4.2 ratings from 90 reviews.
Here's a review about ePROTECT Travel by Etiqa Insurance:
Real User Reviews on Travel Insurance
---
Best Remittance Platform In Singapore
With so many remittance platforms to choose from, which is the best remittance platform in Singapore?
Of the 8 remittance platforms on the platform, one platform stood out from the rest.
InstaReM at the moment has 70 reviews with a score of 4.8.
Real User Reviews on Remittance
---
Best Multi-Currency Card In Singapore
Multi-currency card is the new hype in the personal finance scene right now, with Youtrip making a wave not so long ago, and companies such as Revolut, MCO and TransferWise now competing in this space, real user review will be something to look out for in time to come.
If we were to look at multi-currency cards with more than 25 reviews, Youtrip has 28 reviews with a good 4.2 rating.
Real User Reviews on Multi-Currency Card
---
Best Investment Courses In Singapore
Deciding on the best investment course to attend is as important as the investment you are about to make after. With so many self-proclaim gurus starting their own investment courses out there crazily marketing to the masses, it is important to read up on real user reviews from Singaporeans who have attended these courses.
Two investment courses on the platform received really good validation from Singaporeans with a score of 4.7.
Dr Wealth and The Fifth Person both received more than 120 positive reviews on their respective courses.
Here's a review on The Fifth Person's course:
Here's a review on DrWealth's course:
Real User Reviews on Investment Course
---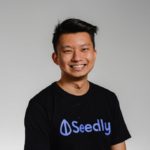 About Ming Feng
A stint in
Bloomberg
gifted me with a beer belly, which only grew larger when I moved on to become a Professional Trader. Now I turn caffeine into digestible finance-related content.
You can contribute your thoughts like Ming Feng
here.