Best Luxury Spas in Singapore for Atas Facials, Massages, and Treatments (Spa Promos Included!)
I know we're all about saving money and budgeting our expenses.
But what if you've got a special occasion coming up?
Perhaps an anniversary, a birthday, maybe even a much needed year-end escape.
Or maybe you deserve to take a break and just want to treat yourself.
So… how about a super atas spa treatment in one of the best luxury spas in Singapore (read: expensive)?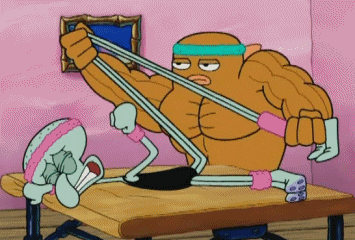 Never been to one before since you've only tried cheap massages (P.S. nothing wrong with that)?
Here are some ideas for your next special occasion!
---
TL;DR: The Best Luxury Spas in Singapore and Spa Promotions
Best Luxury Spas in Singapore

Specialty
Price to Expect
Spa Promotion
Location(s)
Opening Hours
Aleyda Mobile Spa
Healing and spa treatments at your home
$165 for 90 minute Aleyda Body Massage (Oil)
–
Your home!
10am – 10pm
(Daily)
Auriga Spa
Treatment suites feature a private outdoor garden
$320 for 90 minute New Moon signature treatment
–
Capella Singapore
10am – 9pm
(Daily)
Away Spa
Illuminated facilities include a decompression area, sauna, steam room, whirlpool, vitality pool, herbal bath and experiential showers
$265 for 90 minute Away Spa Signature Detox
30 minute Limelight Scrub, 75 minute Quick Muscle Massage, and 45 minute Min Fab Facial for $328 per person

Note: $618 per couple
W Sentosa Cove
10am – 10pm
(Daily)
Banyan Tree Spa
Focuses on natural herbs and spices used in ancient healing remedies
$686.19 for 150 minute Royal Banyan signature treatment
15% off single treatments and 20% off couple spa treatments for Standard Charterd Bank cardholders till 31 Dec 2020
Marina Bay Sands
10am – 11pm
(Sun – Thu)

10am – 1am
(Fri – Sat)
Chi, The Spa
Holistic treatments based on time-honoured methods shared by many Asian cultures
$165 for 60 minute Signature Asian Blend Massage
–
Shangi-La Hotel, Singapore
10am – 7pm
(Daily)
Damai Spa & Fitness Centre
Treatments which incorporate a mix of Chinese, Malay, Indian, and European influences and techniques
$165 for 60 minute personalised massage with Damai signature blend
–
Grand Hyatt Singapore
10am – 10pm
(Daily)
Heavenly Spa by Westin
Uses premium products from THÉMAÉ (a French spa house)
$199 for 90 minute spa treatment
–
The Westin Singapore
10am – 10pm
(Daily)
Ikeda Spa
Features traditional Japanese bathhouse facilities enriched with minerals from natural hot springs in Japan
$190 for 60 minutes signature Ganbanyoku Detox Massage
Free onsen bath on first visit
Bukit Timah


1:30pm – 10:30pm
(Daily)
Pablo Blau
Skin treatments in their Signature Salt Room
$180 for 60 minute Detox Skin Refined Customised Facial
Detox Skin Refined Facial with code "PBP"

$385 for 3 sessions
Raffles City Shopping Centre
11am – 9pm
(Daily)
Remede Spa
Spa treatments are centred around water and uses premium products from Valmont (Swiss cellular cosmetics) and Intraceuticals
$325 for 90 minute signature Black Soap and Rassoul Hammam Ritual
15% off detoxification treatments till 31 October 2020
The St. Regis Singapore
10am – 7pm
(Daily)
Spa by JW
Spa treatments developed with spa industry leader Aromatherapy Associates
$160 for 60 minute Ultimate Aromatherapy Experience
–
JW Marriott Singapore South Beach
11am – 8pm
(Mon – Thu)

10am – 10pm
(Fri – Sun)
St. Gregory Spa
Uses premium products from Elemis, Thalion, and THÉMAÉ
$200 for 75 minute Alicante Hot and Cold Stone Therapy
–
Pan Pacific Singapore

Parkroyal Collection Pickering, 3 Upper Pickering St, Singapore 058289

Parkroyal on Beach Road, 7500 Beach Road, Singapore 199591
10am – 10pm
(Daily)
The Fullerton Spa
Uses paraben-free products from Aromatherapy Associates
$240 for 90 minute Asian Heritage Signature Ritual
–
The Fullerton Hotel Singapore
12pm – 8pm
(Daily)
The Ritz-Carlton Spa
Asia's first La Mer spa which offers La Mer facials and ESPA body therapies
$290 for 60 minute La Mer Custom Facial
–
The Ritz-Carlton, Millenia Singapore
9am – 11pm
(Daily)
The Spa at Mandarin Oriental
Relaxing retreat next to hotel pool area
$270 for 90 minute Oriental Essence massage
–
Mandarin Oriental Singapore
10am – 7pm
(Thu)

10am – 8:30pm
(Fri – Sun)
Wanna save a bit of money?
How about using these cashback credit cards to score a little cash back?
I mean, it's not like you walk around with a $1,000 note to pay for stuff.
So might as well, right…
---
Best Luxury Spas in Singapore Offering Atas Facials, Massages, and Treatments
 Since we're all stuck in Singapore right now and can't travel overseas for leisure yet.
And seriously, there's only so much to do here…
Our 'discretionary fund' that we put aside for fun stuff like overseas vacations.
Is probably quite full now (if you've been diligently putting money aside during this COVID-19 pandemic)
Aside: that is if you haven't decided to throw it into more investments or are trying alternatives to savings account
How about giving yourself a break and enjoying a super atas luxury spa treatment?
Y'know?
The type of spa that only uber rich tai tais or high-SES people will go to.
With prices that plebians like you and I will probably baulk at usually.
Aiya… once in a while mah…
We can't just keep saving all that money right?
We gotta live a little, otherwise, life wouldn't be fun.
Anyways, to help make things a little easier on the wallet, I've even sourced for current promotions for these best luxury spas in Singapore.
Y'know that I've always gotchu fam.
Now, I'm not gonna bore you with random musings and descriptions about how tranquil these spas are.
Or wax lyrical about the spas that I've shortlisted, since like you (probably), I've never been to these places in my life.
Rather, I'll just list the address and contact number so you can make reservations or enquire about the promos (if any).
Aleyda Mobile Spa
Aleyda Mobile Spa
In the comfort of your home!
6604 7567
Auriga Spa at Capella Singapore
Auriga Spa
1 The Knolls, Capella Singapore
6591 5075
Away Spa at W Singapore
Away Spa
21 Ocean Way, W Singapore
6808 7290
Banyan Tree Spa at Marina Bay Sands
Banyan Tree Spa
Marina Bay Sands, 55th floor
6688 8825
Chi, The Spa at Shangri-La Hotel, Singapore
Chi, The Spa
22 Orange Grove Road, Shangri-La Hotel Singapore
6213 4818
Damai Spa & Fitness Centre at Grand Hyatt Singapore
Damai Spa & Fitness Centre
10 Scotts Road, Grand Hyatt Singapore
6416 7156
Heavenly Spa by Westin at The Westin Singapore
Heavenly Spa by Westin
The Westin Singapore, 35th floor
6922 6888
Ikeda Spa
Ikeda Spa
787 Bukit Timah Road
6469 8080
Pablo Blau
Pablo Blau
Raffles City Shopping Centre
6261 6885
Remede Spa at The St. Regis Singapore
Remede Spa
29 Tanglin Road, The St. Regis Singapore
6506 6896
Spa by JW at JW Marriott Hotel Singapore South Beach
Spa by JW
30 Beach Road, JW Marriott Hotel Singapore South Beach
6818 1939
St. Gregory Spa at Pan Pacific Singapore
St. Gregory Spa
7 Raffles Boulevard, Pan Pacific Singapore
6826 8140
The Fullerton Spa at The Fullerton Hotel
The Fullerton Spa
The Fullerton Hotel Singapore
6733 8388
The Ritz-Carlton Spa at The Ritz-Carlton Millenia Singapore
The Ritz-Carlton Spa
7 Raffles Avenue, The Ritz-Carlton Singapore Millenia Singapore
6434 5203
The Spa at Mandarin Oriental
The Spa at Mandarin Oriental
5 Raffles Avenue, Mandarin Oriental Singapore
6885 3533
About Kenneth Fong
I threw all of my money into the longkang once... because I wanted to see my
cash flow
.
You can contribute your thoughts like Kenneth Fong
here.