10 Best Mala Xiang Guos To Satisfy Your Mala Cravings
Mala is not just an expensive bowl of spicy, stir-fried food, it has become an obsession and a way of life.
The Mala craze has been in Singapore for quite a bit, and fortunately (or unfortunately), it's here to stay.
What makes a good mala? To me, it has to be well seasoned, backed with a spicy kick, and punctuated with the fragrance of peppercorns.
A good mala is made out of fresh ingredients, with each one cooked to perfection: the noodles should be cooked through but springy, the lotus root should hold a nice crunch, and there has to be an undeniable fragrance and 'wok hei' taste to the dish.
So where are the best Mala Xiang Guo places in Singapore? Here are a few hot spots across Singapore, as well as a few hidden gems for you to check out.
Central Singapore
1. Ri Ri Hong Mala Xiang Guo, Chinatown
Occupying two stall fronts at People's Park Complex Food Centre at Chinatown, Ri Ri Hong is arguably one of the most popular mala xiang guo in Singapore. Their secret? A generous dose of fresh, mala ingredients fried in fragrant chilli oil, peppercorn, and loads of garlic. Ri Ri Hong serves up a bowl of comforting mala that's perfect for a rainy day. Well seasoned and spicy, this mala is dressed in a generous serving of peanuts and coriander as well.
While a tad bit overrated, Ri Ri Hong does boast both affordable prices and quality Ma La. Vegetables are $1 per portion, seafood is $3, meat is $2, and seafood $3. You can expect to spend less than $10 per person here!
Address: Ri Ri Hong Ma La, 32 New Market Road, #01-1036 & #01-1152. People's Park Complex Food Centre. Singapore 050032
Opening Hours: 11:00am – 09:00pm daily
2. Ma-La, Chinatown People's Park Complex
A rival to Ri Ri Hong's Mala Xiang Guo, Ma-La is also located a few stalls away in the same location. Those who don't like the heavy-handed use of garlic in Ri Ri Hong's Mala Xiang Guo will appreciate Ma-La's more herbal and peppery take to the dish. Generous in its ingredients (and peppercorns), don't miss out on their crisp thin potato slices and crunchy lotus root!
Address: 32 New Market Road, #01-1060A People's Park Complex Food Centre. Singapore 050032
Opening Hours: 11am to 9pm, daily.
3. You Ma You La
Mala usually comes in large portions, with a minimum spend. This will inevitably lead to over-ordering, especially when you are eating it by yourself!
Located in Ang Mo Kio, You Ma You La offers their ma la by weight. This means that individuals who want a smaller portion of mala can do so without the risk of ordering too much! Price ranges from $2.20 to $4.20 for every 100g or 200g of an item.
Address: 51 Ang Mo Kio Avenue 3, S-11 Food House, Singapore 569922
Opening hours: Daily 11am to 11pm
North Of Singapore
4. Lao Wang Mala: Mala Xiang Guo Under $5/pax At Yishun
It is no secret that Mala Xiang Guo is an expensive dish, so it's definitely a score when we found one that is around ~$5/pax!
Located in a neighbourhood coffee shop in Yishun, Lao Wang Mala serves up one of the cheapest Mala Xiang Guo options in Singapore. Pricing starts from $1 for 100g of vegetables, $1.50 per 100g of mushrooms, and $2-$3 for your meats and seafood.
Lao Wang Mala prides itself for having well over 20 different herbs and spices for its sauce, giving it a light herby taste. The dish comes with a dash of Si Chuan peppercorns and peppercorn oil, giving the dish an added level of numbness.
Address: BGAIN 293 Eating House. 293 Yishun Street 22, #01-207. Singapore 760293.
Opening Hours: 6am to 11pm, daily.
West Of Singapore
5. Joyful Palace Mala, Food Pavilion Clementi 443
A hot favourite among the Westies, Joyful Palace is a hidden gem located in the midst of the Clementi HDB enclave. You can get a wide variety of fresh ingredient here, and ingredients are charged by weight.
Those who recommend Joyful Palace's Mala swear by their fragrant, aromatic chilli that coats the ingredients evenly, and the intense, spicy kick at the end that makes this mala both comforting and exciting. It is difficult to get a mala dish that is fragrant, spicy, and at the same time, not too numbing. What's more, prices here are relatively affordable, so bring your friends and give it a go if you're around the area!
Address: 443 Clementi Avenue 3, #01-55, Singapore 120443
Opening Hours: 12am to 12am, daily
6. Liang Ban Kung Fu – Mala Xiang Guo @ NUS Deck
You can call me out for being bias, but when I was studying in NUS, this was my go-to comfort food after a hard day at school. Liang Ban Kung Fu serves up a comforting bowl of Mala Xiang Guo. Unlike most stalls that serve their mala dry, Liang Ban Kung Fu serves theirs with a delightful and addictive mala sauce that pairs perfectly well with a bowl of piping hot rice. Flavour-wise, it is aromatic, well-seasoned, and punctuated with spicy notes.
My only gripe is the lack of consistency in standards. While spicy and fragrant, the ingredients are not consistently well cooked. The instant noodles are sometimes undercooked, and there are times where the dish is served with way too much sauce.
Address: The Deck, Faculty of Arts and Social Sciences, National University of Singapore. 21 Lower Kent Ridge Road, Singapore 119077.
Opening Hours: 10am to 7.00pm (differs from time to time)
7. Green On Earth: Mala Xiang Guo For Vegetarians and Vegans
Before you scoff at me for writing about a vegetarian version of mala, I'll have you know that Green on Earth serves a vegetarian mala xiang guo that packs a punch. At $3 per 100g, you get to choose from a variety of fresh vegetables, mushrooms, and mock meats. Green on Earth mala sauce is rich, with a homey feel to it. What's special is the use of hua jiao in the dish, giving the dish a citrusy and numbing pepper taste.
Address: 2 Phoenix Road, Singapore 668156
Opening hours: Daily 11am to 10pm
8. Mala @ Alexandra Village Hawker Centre
For those who love fresh, succulent fish fillets in their mala, Alexandra Village Hawker's mala stall will be perfect for you. Boasting fresh, unique ingredients like pickled fish, pork skin, and pork belly, this mala stall boasts a fragrant chilli stir-fry that comes with a layer of distinctive curry notes. However, the taste of peppercorn may not be as strong, so for those craving for a stronger, numbing taste, this may not be the best choice!
Address: Alexandra Village Hawker Centre, 120 Bukit Merah Lane 1, #01-42. Singapore150123
Opening Hours: 11am to 9pm, daily.
East Of Singapore
9. La Bu La Mala @ Tampines
With mala stalls popping up in various hawker centres, it is not easy finding one that is both good and affordable. La Bu La Mala serves a decent bowl, with huge portions that will definitely fill you up. Here you can taste a distinct 'wok hei' taste to your mala, and for the price of $1/$2 per portion of vegetable and meat, you will surely be getting the bang for your buck!
For those who love to customise your orders, this stall gives you an order sheet, which lets you customise your preference for less salt, more gravy, no peanuts, no spring onions etc. Do note that the spice level here may be a little mild, so take it up a notch if you are in it for a spicier kick.
Address: 822 Tampines Street 81, #01-196. Singapore 520822.
Opening Hours: 10:30am – 12:00am daily.
10. Mala Xiang Guo, Bedok Interchange Hawker Centre
You'd think that man tous is paired only with chilli crabs, but what if I told you that you can have them with mala too?
Aside from the usual rice pairing, Bedok Interchange Hawker's Mala Xiang Guo gives you the choice of having man tou buns to pair with your mala. A popular spot amongst the Easties, do expect a queue during peak hours.
Address: Ma La Xiang Guo, #01-48, 208B, New Upper Changi Road, Bedok Interchange Hawker Centre, Singapore 462208
Opening Hours: 10am – 10pm, daily
Mala Xiang Guo In Singapore
A dish loved by many, Mala Xiang Guo is definitely worth braving the heat for. Did we miss out on any good Mala Xiang Guo spots? Do let us know in the comments below!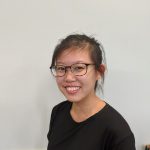 About Rachel Yeo
Breaking down complicated financial pieces into idiot-proof articles.
You can contribute your thoughts like Rachel Yeo
here.