Ultimate Price Guide For The Best Mooncakes 2019
Mid-Autumn Festival falls on 13 September this year, which is just two weeks from now!
For those who are scurrying to find mooncakes for your friends and relatives at the last minute, well aren't you glad that this article got you covered ;).
Mooncakes are an essential part of the Mid-Autumn Festival, as it symbolises completeness and reunion. They are, however, also considered a luxury good, and those that come in pretty, insta-worthy boxes usually entails a hefty price tag.
Keeping in mind that not everyone has the luxury of eating an $80 mooncake, here's a list of mooncakes that you can buy across all price range so that you can get the best mooncake for your budget!
TL;DR: The Best Mooncakes According To Your Budget
Atas Mooncake At An Atas Price
Sinfully addictive and extremely versatile, hotels and bakeries compete every year to out beat one another in creating fun, unique and innovative mooncakes. From unique flavours to over-the-top packaging, here are some atas mooncakes for the crazy rich asians to consider:
Hotel/Bakery
Type Of Mooncakes
Flavours Available
Price (Qty)
Golden Moments
Snow Skin
Mao Shan Wang Durian
$98.80 (4 pcs)
Raffles Hotel
Snow skin
Champagne Truffle,
Cognac Truffle, Earl Grey Tea and Crunchy Pearl,
Acai Berry and Chia Seeds,
Avocado and Mango Yuzu
$76-$78 (8 pcs)
Traditional Baked
Lotus Paste, Pine Nuts, Macadamia Nuts and White Lotus Paste, Mother-of-Pearl with Single Yolk and White Lotus Paste, Double Yolk with Macadamia Nuts and White Lotus Paste. Premium Baked Mooncake Set
$76-$118 (4 pcs)
ShangriLa Hotel
Snow Skin
Shang Palace Mini Snowskin (4 pcs Kaya Truffle, 4pcs Yuzu Sake Truffle)
$80 (8 mini pcs)
Traditional Baked
Black Sesame with Taro, Mixed Nuts with Chicken Ham, White Lotus Seed Paste, White Lotus Seed Paste with Single Yolk, Double Yolk, or with 4 Yolks.
$74-$120 (4 pcs)
Aroma Truffle & Co.
Snow Skin
Truffle Durian, Truffle Choolate Molten Snowskin
$88 (4 pcs)
Ritz Carlton
Snow Skin
Mao Shan Wang, Green Tea with yolk, Martini, Lotus Seed Paste
$72-$86 (8 pcs)
Mao Shan Wang is $86 for 4 pcs.
Traditional Baked
Assorted, Lotus Seed Single, Double Yolked, Black Sesame.
$78- $84 (4 pcs)
Peony Jade
Snow Skin
Durian, Rose, Pink Guava Cream Cheese, Yuzu with Green Apple, Mango Sago & Pomelo
$76-$110 (4-8pcs)
Traditional Baked
Orh Ni, Pineapple, Mango, Passionfruit & White Chocolate. Espresso Mousse & Salted Caramel Ganache
$70-$79 (4 pcs)
St Regis
Snow Skin
Mao Shan Wang, Black Sesame Paste with Salted Peanut Truffle, Royal Milk Tea Paste with Oolong Tea Truffle
$76-$118 (8 pcs)
Fairmont Singapore
Snow Skin
Beetroot and Rose, Rum & Raisin Chocolate Truffle, Champagne Truffle with Chocolate Ganache
$72 (8 pcs)
Traditional Baked
Citrus Peel Apricot in White Lotus Paste
$72 (4 pcs)
Hai Tien Lo
Snow Skin
Earl Grey and Cherry, Coconut and Pineapple, Gianduja and Yuzu, Passionfruit and Mango
$68.80- $88.80 (4 pcs)
Traditional Baked
Lotus Paste, Sesame Paste, Melon Seeds etc
$69.80-$73.80 (4 pcs)
Grand Hyatt
Snow Skin
Champagne Truffle, Lychee Martini, D24 Durian, Acai Berry Truffle
$80 (8pcs)
Traditional Baked
Lotus Paste, Sesame, Red Lotus with Roasted Melon Seeds
$80 (8 pcs)
Medium Priced Mooncakes
For those who want nicely packed mooncakes sans the fancy packagings, here are some options for you to consider.
While priced not as high as the above, you will still be able to get premium flavours such as Bailey Irish Cream, Peach Truffle and Manuka Honey. Thrown into the mix is also a plethora of local flavours, including ondeh ondeh and orh-nee mooncakes.
Hotel/ Bakery
Type of Mooncakes
Flavours Available
Price (Qty)
Goodwood Park
Snow Skin
Kiwi, Manuka Honey, Mango, Durian, Blue Pea Flower, Black Thorn Durian
$60-$74 (4 pcs)
Traditional Baked
Lotus Seed, Single, Double Yolk, Four Yolks, Assorted Nuts with Ham.
$55.85-$65.48 (4 pcs)
Starbucks Mooncake
Traditional Baked
Starbucks Coffee with Caramel and Hazelnut, Yam Paste, Honey Earl Grey, Mango
$59.90 (6-8 pcs)
Holiday Inn Singapore
Snow Skin
White Lotus Seed Paste with Singapore Sling Praline, Green Tea Paste with Baileys Irish Cream Praline
$66 (6 pcs)
Bakerzin
Snow Skin
Orange Chia Seed, Strawberry Chia Seed, Honeydew Chia Seed, Lychee Chia Seed, Pearl Latte, Pearl Yuan Yang
$60.74-$65.42 (8 pcs)
Traditional Baked
Lotus Seed Egg Blend, Pandan Yolk, Gula Melaka, Red Bean Yolk.
$30.37-$34.57(2pcs)
PARKROYAL
Traditional Baked
Baked White Lotus Seed Paste with Double Yolks, Baked Preserved Orange Peel with Red Bean Paste, Black Charcoal
S$58-$60 (4 pcs)
Antoinette
Snow Skin
Salted Yolk Truffle, Ondeh Ondeh, Peach Truffle, Crunchy Chocolate Pearls.
$56.50 (8 pcs)
Traditional Baked
Salted Yolk Hae Bee Hiam Baked Mooncake
$60 (4 pcs)
Cheap, Value for $$$ Mooncakes 
If you search beyond the fancy hotels and upscale bakeries, buying mooncakes can be an affordable affair.
Included in this list are unique alternatives such as ordering your mooncakes from Malaysia, or making your own mooncakes by buying a baking kit that has all the ingredients and mooncake-making tools in it!
Granted, these may not produce gorgeous looking mooncakes, but what you'd get is a bang for your buck and tons of fun!
Hotel/ Bakery
Type of Mooncakes
Flavours Available
Price (Qty)
Prima Deli
Snow Skin
Raspberry Vanilla, Milo, Pandan Lotus, Yuzu, Matcha, Earl Grey, Cookies and Cream, Durian, Black Sesame
$5.90-$6/pc
Traditional Baked
Lotus, White Lotus and Melon Seed
$6.40-$14.70/pc
Chinatown Tai Chong Kok Confectionery Hue Kee
Snow Skin
Macademia, Champagne Truffle & Chocolate Ganache, Pandan, Black Sesame, Jasmine Green Tea, Red Dates
$40-$52 (4 pcs)
Traditional Baked
Lotus Paste, Green Bean Paste
$40-$47.80 (4 pcs)
Irvins
Snow Skin
Mung Bean Lava Mooncake, Yam Lava Mooncake
$40 (8 pcs)
The Baker's Cottage (Malaysia)
Snow Skin
Normal, Peachy Mango, Red Paradise, Signature Yam
RM 18.20-21.20/pc (~S$6-8/pc)
Traditional Baked
Lotus Paste, Pandan, Mixed Nuts, Red Bean
RM 13.80-23.30/pc (S$4.60-$7.70/pc)
Bakestarters (Make-Your-Own)
Snow Skin
Black Sesame Matcha White Chocolate, Earl Grey Lavender White Chocolate, Triple Chocolate, Yuzu Rose, Ondeh Ondeh
$30.95-$34.95 (15 pcs)
Best Mooncakes In Singapore
No matter your price point, eating mooncakes during the Mid-Autumn Festival is an enjoyable experience. While you have fun shopping for your favourite mooncakes, don't forget to look for the Best Mooncake Credit Card Promotions, to enjoy even greater discounts!
Got any good mooncake recommendations to share? Share your lobangs with us in the comments below!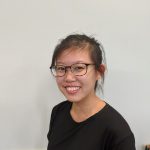 About Rachel Yeo
Breaking down complicated financial pieces into idiot-proof articles.
You can contribute your thoughts like Rachel Yeo
here.