A Singaporean's Guide: Best Browser Extensions to Save Money While Shopping Online
Are Singaporeans Online Shopaholics?
As the world gets hooked on to the convenience of online shopping, the need to save money on our online shopping expense increases.
For many eCommerce companies, Singapore is definitely an attractive market to venture into.
Internet Penetration Rate
Being a physically small country, armed with one of the highest internet speeds definitely has its perks.
Singapore has one of the highest internet penetration rates in South East Asia, with 88.2% of the population having access to the internet.
On top of that, the smartphone penetration share reached about 78% in Singapore which is one of the highest in the world.
(Thanks to Black Mirror this is all I can think of right now.)
Each online shopper in Singapore also accounts for an average online revenue of S$939.14, higher than both Malaysia and Indonesia combined.
Of course, we know some of us probably spend waaaaaaaaaaay more than that.
---
TL;DR: Ways To Save Money While Shopping Online
Typically, there are a few ways to save money when shopping online:
Look for the best promo codes
Look for discount vouchers
Earn cashback either through a cashback card or a cashback platform
Compare and go for the cheapest deal
But guess what?
There's a little secret that you might not know.
Introducing… the best browser extensions for online shopping in Singapore!
Think of browser extensions as a helpful assistant.
Kind of like how Grammarly constantly reminds me of how cui my English is whenever I write an email.
---
Free Online Shopping Extensions in Singapore: Features and Benefits
AliPrice Price Tracker – AliExpress
AliPrice Price Tracker – AliExpress is an extension offered by AliPrice.
The extension allows you to find cheaper alternatives to purchase the product that you are looking for.
AliPrice focuses on tracking the price for online eCommerce platforms such as AliExpress, Amazon, Gearbest, Banggood, Joybuy and Lazada.
Here's a more in-depth elaboration on the extension:
For AliExpress, Amazon, Banggood, Gearbest, Joybuy, and Lazada:
Track price history of product
Search for product by image
Price drop alert
Avoid false discounts
For AliExpress:
Find the same products
Analyze seller ratings and check sellers
Reviews and provide customer images from Itao and AliExpress
Shortcuts visit and package tracker
Show App's price
---
Honey
For fans and ardent followers of the developments of the tech world, PayPal acquired Honey, a free browser extension, for US$4 billion in 2019.
If you're wondering what it does… Honey is also a browser extension that helps online shoppers save money by finding deals and tracking prices of products.
The Honey extension comes with these features to help shoppers save more on their purchases:
Automatically apply promo codes to shopping cart
Discover the best time to buy certain product on Amazon
Alerts you when your favourite products are on sale
---
RateX
The RateX extension is by ratex.co — a local startup.
RateX extension automatically searches and apply all available promo codes when you checkout with any of the 100+ online store available.
---
ShopBack Cashback Button
ShopBack Button is an extension offered by ShopBack.
ShopBack Cashback Button is more commonly known for its feature to earn cashback when shopping online.
It has since been improved to help shoppers save even more!
The main features of ShopBack Cashback Button include:
Allow shopper to activate cashback on eligible online stores

Automatically help shoppers find, test and apply promo codes/coupons on their shopping cart before checking out.
Some of the 500+ online stores available on ShopBack includes Qoo10, Booking.com, Expedia, ASOS, iHerb, Apple and many more.
---
Shopee Price Tracker (aka AliPrice Assistant)
To all the Shopee fans, here's an extension just for you! Shopee Price Tracker can help you save money when you shop on Shopee.
The extension comes with three main features:
Allow shoppers to check product price history on the product page
Allows shoppers to add their products to favourite and receive a notification when the price of it drops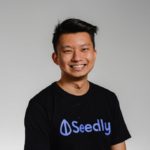 About Ming Feng
A stint in
Bloomberg
gifted me with a beer belly, which only grew larger when I moved on to become a Professional Trader. Now I turn caffeine into digestible finance-related content.
You can contribute your thoughts like Ming Feng
here.