Bubble Tea is the most unhealthy drink according to nutritionists, but no one seems to care.
Grabbing a cup of Bubble Tea may seem harmless for a start. But if the addiction kicks in and it becomes a weekly habit, it can really cause some damage to our health and our wallet.
Quitting that Bubble Tea Habit Can Save You $163
We all know of that one friend who is addicted to at least 1 large cup of bubble milk tea every weekend.
Here's how much he can save if he kicks that habit (assuming an average of $3.40 per cup):
Quits Bubble Tea for 1 week: $3.40
Quits Bubble Tea for 1 month: $13.60
Quits Bubble Tea for a year: $163.20
Which Brand Of Bubble Tea Is The Cheapest?
Sticking to our mission to help Singaporeans make smarter personal finance decision without having to quit our favourite dose of Bubble Tea, we decide to do a comparison on the price of Bubble Tea in Singapore.
Here's a compilation of the prices of Bubble Milk Teas with Pearl in Singapore:
Bubble Tea Brand
Price of Bubble Milk Tea
Price of Bubble Milk Tea
(Large)
Sweet Talk
$2.00
-
Hollin
$2.30
$3.30
LiHO
$2.60
$3.60
YiFang Fruit Tea
$2.70
$3.50
Each-a-cup
$2.80
$4.10
I Love Taimei
$2.80
$3.40
R&B Tea
$2.80
$3.50
Playmade
$2.90
$4.20
woobbee
$2.90
$4.30
KOI Thé/ Thé Express

$3.00
$4.10
TenRen Tea
$3.00
$4.10
Gongcha
$3.00
$4.10
Sharetea
$3.20
$4.40
Tai Gai
$3.50
-
TP Tea
$3.60
-
Milksha
$3.80
$5.10
Artea
$3.90
-
Nayuki
$4.20
-
Teafolia
$4.50
-
HEYTEA
$4.50
-
The Alley
$4.50
$5.50
CHICHA San Chen
$4.50
-
Jenjudan
$5.20
$6.50
Tiger Sugar
$5.30
-
Xing Fu Tang
$5.30
$6.30
---
Is Bubble Tea Really That Unhealthy?
According to an article by World of Buzz, nutritionists have labelled bubble tea to be really unhealthy.
Bubble Tea is said to be high in sugar and trans fats content.
A cup of bubble tea with regular sweetness contains 34g of sugar (maximum human daily intake should be capped at 50g)
Trans fat affects us by increasing the risk of getting heart disease, stroke and type 2 diabetes.
In another report by Men's Health, Pearls in a cup of bubble tea can cause kidney damage. This is due to the level of maleic acid in the product.
According to Singapore's Health Promotion Board, pearls served in a cup of bubble tea adds up to more than 100 calories. To put that amount of calories into context, burning 100 calories requires one to jog for a good 10-minute.
---
Best Bubble Tea Brands In Singapore
We will be providing more information on the best bubble tea brands in Singapore. Brace yourself for lots of Bubble Tea photos that can tempt you to get a cup right now!
Tiger Sugar
Famous brand fin Taiwan for their brown sugar fresh milk. Their first launch in Singapore garnered a long queue at their outlet.
You can check out Tiger Sugar menu here:
Source: Hardwarezone
Addresses of Tiger Sugar Outlets:
13 Stamford Road, #B2-32, Capitol Piazza, Singapore 178905
Holland Piazza @ Holland Village B1-06
Northpoint City, South Wing, #01-153
Jurong Point Shopping Center #03-40/41
Capitol Piazza

#

B2

-32 (City Hall MRT Exit D)

Paragon Shopping Mall, 290 Orchard Road 

#

B1

-39/40,

Chinatown Point, 133 New Bridge Road #B1-s42
Opening hours: Daily 11am to 10pm

TaiGai
TaiGai is the first and original creator of fruit-blended cheese milk crowns. What started in the year 2015, TaiGai is now popular worldwide with more than 60 outlets.
Source: Tai Gai
Address: 23 Serangoon Central, NEX, #B2-34, Singapore 556083
Opening hours: 10am – 10pm

Gong cha
Gong Cha now has 1,500 outlets worldwide. Gong Cha roots itself as one of the most reliable providers of quality tea in the world.
Source: Gong cha Facebook
Source: Sixmealsperday.com
Gong cha has 17 locations in total.
Each-A-Cup
Each-A-Cup was born in the year 1999. Each-A-Cup was started by a food connoisseur who decides to bring the idea of delicious milk teas and chewy tapioca balls also known as boba into Singapore.
Each-A-Cup has 27 outlets in Singapore.

Hollin Singapore
Originated from Taiwan with outlets in China, Hollin handmake a different flavour pearl every day.
Source: Facebook, Hollin Singapore
Hollin is located at:
Suntec City, East Wing, #02-605/605A (in front of Coffee Bean),

Singapore 038983

Blk 190 Toa Payoh Central, #01-538 (Opp HDB Hub), Singapore 310190
I Love Taimei
Through extensive research, planning & training in Taiwan before initially launching in October 2009, Taimei opened its first location in Bugis.
Source: Facebook, I love taimei
I Love Taimei is located at:
2 Orchard Turn, B4-62, Singapore 238801
Changi Airport T1 Transit #03-53, 80 Airport Boulevard, Singapore 819642
Hillion Mall #B2-43 17 Petir Road, #B2-43, Singapore 678278
Ang Mo Kio Hub
Waterway Point
Bugis Junction
Bugis Village
Junction 8
KOI
Inheriting the spirit of Taiwan 50 Lan's founder, KOI is a market leader in Taiwan for Bubble Tea.
Source: koithe.com
KOI is currently located at 48 outlets all over Singapore.
LiHO Tea
Singapore's home-grown tea brand. Whether they are topped with cheese, infused with fruits or even blended with milk, LiHO ensures that people from all walks of life are able to savour LiHO's tea at any time of any day.
Source: alexischeong.com
LiHO has more than 50 outlets in Singapore.

Playmade by 丸作
Originates from Tainan, Taiwan, everything in Playmade's buddle tea is hand-made and ingredients are all-natural.
Source: Facebook, Playmade
Playmade is located at:
108 Depot Road #01-03,

Singapore 100108

10 Tampines Central 1 #01-59,

Singapore 529536

23 Serangoon Central, NEX Shopping Mall #04-17,

Singapore 556083

2450 Ang Mo Kio Ave 8, Ang Mo Kio Mrt Station #01-04, Singapore 569811

R&B Tea
R&B Tea uses fresh fruit juices and all-natural ingredients and the finest Oolong tea leaves from Taiwan's Dong Ding Mountain for their Bubble Tea.
Source: Facebook, R&B Tea
R&B Tea is located at:
Marina Square @ Cookhouse, 6 Raffles Boulevard # 04-101/102
Toa Payoh, 470 Toa Payoh Lorong 6
Singapore Polytechnic, Foodcourt 4 AeroHub (AE106)
Oasis Terraces, 681 Punggol Dr # B1-03
Marina Bay Sands, # B2-50 Canal Level
Sharetea
Established in 1992, Sharetea started off as a business with to-go black tea and pearl milk tea drinks in Taipei, Taiwan. Drinks are made from high-quality tea leaves and selected ingredients shipped directly from Taiwan.
Source: Facebook, Sharetea
Sharetea is located at:
Parkway Parade,

80 Marine Parade Road, #B1-21

Bugis Junction, 200 Victoria St, #01-14A
Northpoint (Sharetea Premium), 930 Yishun Ave 2, #B1-12 Singapore 769098
Woodlands MRT, 30 Woodlands Avenue 2, #01-26
JCube, 2 Jurong East Central 1, #B1-K01
Jurong Point, 63 Jurong West Central 3, #03-53
National University Hospital, Kent Ridge MRT, #01-14
Teafolia
Teafolia uses fresh fruits in their ingredient. What is unique about their milk tea is that they use Four Seasons oolong tea, which is renown for its rich, smooth, sweet flavours and floral scent.
Source: Facebook, Teafolia
Teafolia is located at:
20 Tampines Central 1, #01-29/30, Singapore 529538
311 New Upper Changi Road, #01-K1, Singapore 467360
1 Northpoint Drive, #01-154, Singapore 768019
woobbee
woobbee only uses natural raw sugar in their tea for healthier tea. Raw sugar used is also unbleached and free from any chemical process.
woobbee is located at:
Tanjong Pagar, 1 Tanjong Pagar Plaza #01-18, Singapore 082001
Shaw Tower, 100 Beach Road #01-53, Singapore 189702
Chinatown, 133 New Bridge Road #02-26 Chinatown Point, Singapore 059413

HEYTEA
HEYTEA has been committing themselves to source for the finest teas and presents them with originality and ingenuity, since the year 2012.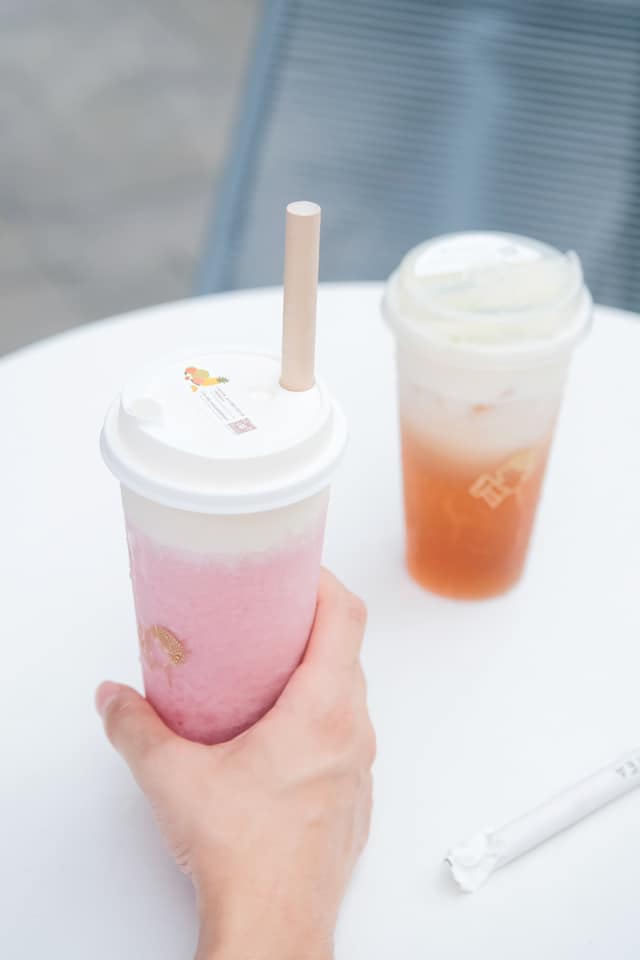 HEYTEA has outlets in:
Singapore 2 Orchard Turn, ION Orchard, #B4-29
Singapore, Block A, 3 River Valley Road, #01-06

The Alley
The Alley believes that one drinks sentiment from tea, devour a sense of happiness.
Source: Facebook, The Alley
The Alley has outlets at:
Address: 8 Grange Road, Cineleisure Orchard, Singapore 239695
Opening hours: 12pm to 10pm (Daily)
Address: 78 Airport Blvd, #B2-273, Jewel Changi Airport, Singapore 819666
Opening hours: Sunday to Thursday: 7am – 12am
Friday / Saturday / Eve Public Holiday: 7am – 1am
Milksha
Milksha is the Fresh Milk Specialist. Their beverages are made with only the freshest milk and natural ingredients.
Source: Milksha
Milksha has outlets in:
Suntec City, 3 Temasek Boulevard 3 Temasek Boulevard #02-375/376 Singapore 038983
Funan Mall: 109 North Bridge Road #02-K07 Funan, Singapore 179097
Nayuki
Reinventing the traditional tea-drinking culture, Nayuki pioneered the lifestyle of pairing tea-drinking and savouring Soft Euro-inspired bakes.
Source: Facebook, Nayuki
Nayuki has outlets in:
1 Harbourfront Walk #01-207 Singapore 098585
Opening hours: 11AM to 10PM daily
107 North Bridge Road #01-01 Singapore 179105
Opening hours: 10AM to 10PM daily
Jenjudan
Jenjudan was born in the world-renowned Shilin Night Market in Taipei.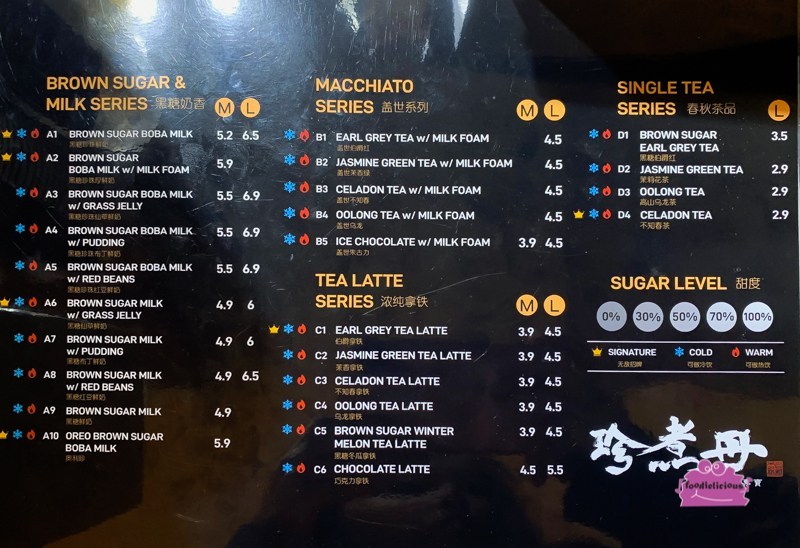 Address: 1 Citylink Mall, #B1-13
TP Tea
TP Tea was established in the year 2005. With 30 years of prior experience and expertise in preparing tea, starting from the selection of tea leaves to the art of brewing and blending tea, TP TEA has since expanded to more than 300 stores in the region.
Source: Facebook, TP Tea
TP Tea has outlets in:
3 Temasek Boulevard, Singapore 038983, Unit B1-k11(Suntec City Mall)
3 Temasek Boulevard, Singapore 038983, Unit 01-312(Suntec City Mall)
Departure/Check-in Hall North, #026-015-01A Terminal 2, Singapore Changi Airport

TenRen's Tea
TenRen's Tea probably has the longest history. Founded in the year 1953, TenRen's Tea only uses fresh-cut fruits and freshly squeezed juice for their fruit-involved drinks. On top of that, their tea is brewed daily, using tea leaves grown in their own tea plantations.
Source: Facebook, Ten Ren Tea Singapore
Ten Ren has an outlet at
133 New bridge road #01-07, Chinatown point

CHICHA San Chen
CHICHA San Chen originated from Taiwan. It was founded in the year 1998, with a mission to make high-quality tea. With 20 years of experience, and now over 200 stores in Taiwan and China, Singaporeans can get their dose of Bubble Tea from CHICHA San Chen at 4 different outlets in Singapore.
Source: Facebook, CHICHASanChenSingapore
CHICHA San Chen has outlets in
313 Orchard Road, #03-41, 313@Somerset, Singapore 238895
Opening hours: 11am – 10pm
50 Jurong Gateway Road, #L1-17, JEM, Singapore 608549
Opening hours: 11am – 10pm
301 Boon Lay Way, #L1-16, Boon Lay MRT, Singapore 649846
Opening hours: 10am – 10pm
53 Ang Mo Kio Ave 3, #B1-65A/65B, Singapore 569933
Opening hours: 11am – 10pm

YiFang Fruit Tea
Yifang Fruit Tea creates drinks made from the best fragrant teas, seasonal fruits and all-natural ingredients.
Source: Facebook, Yifang Tea
Get your dose of Yifang Fruit Tea at Orchard Gateway, #B1-01,277 Orchard Road.

Xing Fu Tang
If you are a big fan of Boba and Brown Sugar, Xing Fu Tang should be of no stranger to you. They are known for their authentic stir-fried brown sugar Boba to satisfy both your cravings with their cup of bubble tea.
Source: Facebook, Xing Fu Tang Singapore
Xing Fu Tang has an outlet at Century Square, #01-22.

Artea
Artea offers you a cocktail of freshly brewed tea. Using freshly brewed tea, artisanal flavours, Swiss milk and tasty Tapioca and toppings, they look to introduce consumers with their next level of bubble tea.
Source: Facebook, Artea
Artea is located at 1 Harbourfront Walk, Vivo City #01-100.
---
Which bubble tea store is your favourite? Let us know in the comments below!
About Ming Feng
A stint in
Bloomberg
gifted me with a beer belly, which only grew larger when I moved on to become a Professional Trader. Now I turn caffeine into digestible finance-related content.
You can contribute your thoughts like Ming Feng
here.