How to Invest in Hong Kong IPOs Like Ant Group as a Singaporean?
Recently, fintech company, Ant Group filed its initial public offering (IPO) prospectus with the Hong Kong stock exchange.
Even though we are still awaiting the final details of the IPO, the offering looks to be the largest one in the world.
As a Singaporean, if you are interested to invest in the IPO that's set to list on the Hong Kong stock market (assuming there are enough shares for retail investors to subscribe to), here's how to go about doing it.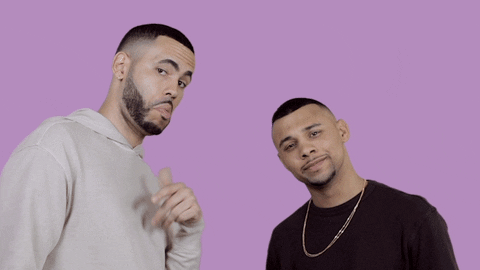 But First, Is It Wise to Invest in IPOs?
While it may sound exciting to invest in a company during its IPO, investors might be better off waiting for the company to list first and invest in it a while later.
This is because there's almost zero chance for IPOs to be sold at undervalued prices. IPOs are usually sold at prices far higher than the value of the underlying businesses. In doing so, key stakeholders of the company going public can get maximum returns. Retails investors like you and me lose out as a result.
World-renowned investor Warren Buffett gave his thoughts on buying IPOs in his 1993 Letter to Shareholders (emphases are mine):
"[An] intelligent investor in common stocks will do better in the secondary market than he will do buying new issues… [IPO] market is ruled by controlling stockholders and corporations, who can usually select the timing of offerings or, if the market looks unfavourable, can avoid an offering altogether. Understandably, these sellers are not going to offer any bargains, either by way of public offering or in a negotiated transaction."
By waiting for the company to gain some track record of being in the public market, investors can also observe whether the company manages its shareholders well.
Investing in Hong Kong IPOs
Investing in Singapore IPOs is more straight-forward as we can do it via ATM or internet banking.
But to buy Hong Kong stocks that are about to go public, we have to go through the brokerages that offer such a service.
From our research, there are three brokers that offer access to Hong Kong IPOs:
Tiger Brokers 
In general, to invest in Hong Kong IPOs as a Singaporean, one has to be an accredited investor (AI).
AIs are allowed to subscribe for Hong Kong IPOs without any minimum investment amount.
According to the Monetary Authority of Singapore (MAS), an AI is someone who has:
Personal income in the last 12 months of not less than S$300,000 (or its equivalent in a foreign currency), or
Net personal assets exceeding S$2 million (or its equivalent in a foreign currency), or
Net financial assets (net of any related liabilities) exceeding S$1 million (or its equivalent in a foreign currency).
However, if you are a non-AI, the minimum investment amount for HK IPO subscription is S$200,000 or equivalent.
Having said that, POEMS offers an easier way for retail investors to access Hong Kong IPOs.
Here are more details on investing in Hong Kong IPOs from each of the brokers.
FSMOne
If you are an FSMOne client, you can do the following steps to apply for a Hong Kong IPO:
Choose "Stocks" and click "Subscribe for IPOs" under the FSMOne website
You will be asked to login to your FSMOne account
The IPOs that are open for subscription will be shown in the "Upcoming IPO" tab
Select the IPO that you are interested in, click on "Subscribe Now"
Key in the quantity or investment amount
Read through and check the relevant boxes on disclaimers and acknowledgement of terms and conditions
Key in your password for verification
You also need to disclose and provide FSMOne with your passport number as required by the Hong Kong stock exchange (HKEX).
PhillipCapital (POEMS)
If you are not an AI and don't wish to invest at least S$200,000 in a Hong Kong IPO, POEMS offers the Hong Kong pre-IPO trading market.
Here's an explanation from the broker on this interesting service:
"The Hong Kong Pre-IPO trading market is a channel provided by Phillip Securities for customers to trade Hong Kong shares one day before their official listing in the Hong Kong Exchange. Phillip Securities is the first broking house in Singapore and Hong Kong to offer customers the Pre-IPO trading channel."
If it's an online trade, the minimum fee is HK$100 (commission of 0.25%).
The trading hours are from 4.15pm to 6.30pm for a full-day session and from 2.15pm to 4.30pm for a half-day opening.
Tiger Brokers
For Tiger Brokers, it's the same requirements as FSMOne. If you qualify and wish to subscribe for a Hong Kong IPO, you have to call in at 6950 0591 to do an offline trade.
Have Burning Questions Surrounding The Stock Market?
Why not check out the SeedlyCommunity and participate in the lively discussion regarding stocks!
Disclaimer: The information provided by Seedly serves as an educational piece and is not intended to be personalised investment advice. ​Readers should always do their own due diligence and consider their financial goals before investing in any stock. 
About Sudhan P
It isn't fair competition when only one company in the world makes Monopoly. But I love investing in monopolies. Before joining the Seedly hood, I had the chance to co-author a Singapore-themed investment book – "Invest Lah! The Average Joe's Guide To Investing" – and work at The Motley Fool Singapore as an
analyst
.
You can contribute your thoughts like Sudhan P
here.