I attended my first virtual funeral three weeks ago.
It was for my friend's mother, who passed away due to stage 4 cervical cancer.
As the family members took turns to deliver their eulogies, I couldn't help but question my own mortality.
In fact, it has been a topic I've been venturing into, in my own little headspace.
It's funny because cancer wasn't something that I even thought about just five years ago, but has become a topic that clouds my bedtime thoughts at times.
Perhaps when I was younger, I was blissfully unaware of how prevalent cancer was.
I realised how I was being painfully naive after witnessing an old classmate being diagnosed with Stage 4 Lymphoma.
He was only 26.
Cancer was no longer something for me to 'only worry when I'm old'. 
In recent years, I've also seen how it has crept into the lives of people around me, sending them into a world of emotional and financial distress.
Some of my loved ones are fortunate to be surviving it, but have their life savings, unfortunately, taking a blow due to insufficient insurance coverage.
Their diagnoses also made me realise that there's a higher probability of me being struck by the C-word as well.
As such, I decided to ramp up on my coverage for this area, allowing it to supplement my existing policies.
Disclaimer: The information provided by Seedly serves as an educational piece and is not intended to be financial advice. ​Readers should always consider their own needs and seek advice from a trusted licensed financial adviser.
---
What is Cancer Insurance?
In Singapore, about 39 people are diagnosed with cancer every day, and 1 in 4 people may develop it in their lifetime.
(That's a scarily high number.)
Thanks to modern technology and better treatment, more people have survived for at least five years from 2010 than they did from 2005.
This increase in survival rate also meant the need to still look at the costs of living after recovery, which might be difficult if one has to deal with massive debts following treatments and operations.
We've also seen how much cancer treatments would cost, and insufficient coverage would usually mean a wipeout of savings.
Cancer insurance serves as term insurance that provides coverage for (mostly) all stages of cancer.
It typically offers a lump sum payout upon the diagnosis of cancer, with the amount depending on the stage of cancer.
Cancer insurance also offers pure insurance coverage and is NOT meant for investment, savings or wealth accumulation.
Does My Integrated Shield Plan Cover for Cancer?
Some of us might have purchased an Integrated Shield Plan as an add-on to your existing Medishield Life.
You might be wondering whether your Integrated Shield Plan provides coverage for cancer.
As a brief recap, Integrated Shield Plans, along with its riders provides coverage for your hospital expenses (bills).
This includes pre-or post-hospitalisation benefits, as well as inpatient and outpatient benefits.
For instance, it helps to cover bills for cancer-related treatments, such as radiotherapy, chemotherapy and immunotherapy.
This would mean that you do not have to worry about those huge medical bills which have resulted from treatment plans.
However, Integrated Shield Plans do not offer a lump sum payout upon diagnosis.
Its main role is to help to lessen one's financial burden by offering coverage for the hefty medical bills.
Note: Do take a look at your personal Integrated Shield Plan coverage to check out which specific procedures are covered for cancers!
Do I Choose a Critical Illness Plan or a Cancer Insurance Plan?
Some of us might be tempted to get a cancer insurance plan instead of a critical illness insurance plan, due to its affordability.
Do note that these two types of plans are different in nature.
In my opinion, cancer insurance should not be a substitute for a critical illness plan, but rather a complement.
Both types of insurance do offer lump-sum payouts upon diagnosis of cancer.
Critical Illness (CI) insurance offer coverage for 37 severe-stage critical illnesses as defined by the Life Insurance Association (LIA), which includes major cancers.
Depending on the plan, some might offer coverage for additional illnesses as well.
Basic CI plans would offer coverage for the later stages of illnesses and would include less common conditions as compared to cancer insurance.
Newer CI plans have since included early-stage coverage, making it more comprehensive than before.
However, this would translate to higher premiums.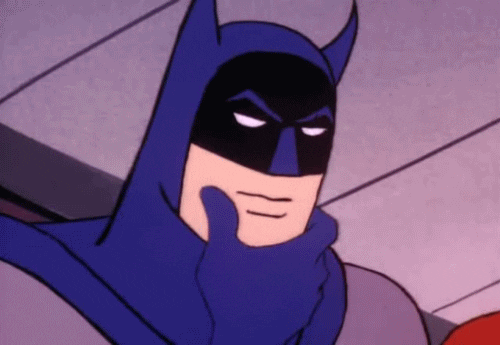 Cancer insurance, as its name suggests, is cancer-specific.
It covers different stages of cancers and may include relapse cases.
Cancer insurance might also offer more holistic coverage when one is down with cancer.
This might be beneficial given how prevalent cancer is today, where this extra 'safety net' might provide a sense of security.
Or it might be suitable for someone who does not have the budget for an early critical illness (ECI) insurance, but wish to be covered for earlier stages of cancer.
Also, as mentioned by Aaron, our SeedlyCommunity member, cancer insurance might be suitable for those who have difficulty in obtaining favourable insurance coverage due to pre-existing medical conditions unrelated to cancer.
This type of insurance is a solution for them who previously had barriers buying cancer coverage, which might be what most people are primarily concerned with.
I Already Have a Critical Illness Plan. Do I Need a Cancer Insurance Plan?
This would be highly subjective and based on personal coverage needs.
If you have a family history of cancer and may be concerned about the financial burden it might potentially bring, cancer insurance plans might make sense as the for you to consider.
Having a critical illness plan ensures that you're sufficiently covered against critical illnesses.
With a cancer insurance plan, it can help do the heavy lifting when it comes to the diagnosis and treatment of cancer.
As such, this might be a worthy option if you're looking to get more protection for cancer.
Also, with the underwriting limits for cancer being separated from CI coverage, it could act as a complement to your existing CI plans if your CI limits have been maxed out based on your age group.
With budget being a concern to most, it is important to prioritise your coverage needs, and see which products would meet these needs in the most cost-effective manner.
Standalone Cancer Insurance Plans in Singapore
Here's a compilation of the cancer insurance plans that are currently available in Singapore.
Insurance
Coverage
Sum Assured (S$)
Death Benefit (S$)
Policy Renewal
Health Declaration
Age
AIA Multistage Cancer Cover
All types of cancer, at all stages
$100,000, $150,000 or $250,000
-
20-year coverage
3 simple questions asked
Available for applicants aged 16 to 55
AXA Cancer Recover

(For Cancer Survivors)
Recurrent or new primary cancers

Free coverage for child (15% of sum assured for advanced stage)
$25,000 to $250,000
15% sum assured (death or terminal illness)
5, 10, 15, 20, or 25 years
Health declaration form to be filled
Life Assured: 5 to 65 years old

Policyholder: 18 to 99 years old
DBS CancerCare (by Manulife)
Early stage cancer:
- Carcinoma in situ
- Early Prostate Cancer
- Early Thyroid Cancer
- Early Bladder Cancer
- Early Chronic Lymphocytic Leukemia
- Gastro-intestinal Stromal Cancer

Intermediate stage:
- Carcinoma in situ of Specified Organs treated with Radical Surgery
Headstart: $50,000
Essential: $100,000
Advantage: $150,000

Headstart:S$10,000
Essential: $20,000
Advantage: S$30,000
Guaranteed renewable every five years

No evidence of health required for renewal until age 70
No
Available for applicants aged 18 to 60
FWD Cancer Insurance
All types of cancer, at all stages
$50,000 to $200,000
$5,000
Coverage for 1 year, automatically renews every year up to age 85
1 simple health declaration required
Available for applicants aged 18 to 65
Great Eastern GREAT Cancer Guard
All types of cancer, at all stages
Plan A: $100,000
Plan B: $150,000
Plan C: $200,000
-
Guaranteed renewal till age 85
Simple health declaration required
Not listed on website
MSIG CancerCare Plus
Early stage cancer
- Carcinoma in Situ
- Early Prostate Cancer
- Early Thyroid Cancer
- Early Bladder Cancer
- Early Chronic Lymphocytic Leukaemia
- Gastro-Intestinal Stromal Cancer

All major cancers
$100,000 (Basic Benefit)

Accelerated Benefit (Early Stage Cancer): $50,000 - 50% of basic benefit
-
Automatic renewal every year up to age 84, even after payout of Accelerated Benefit for Early Stage Cancer
3 simple health declarations
Available for applicants aged 20 to 65
NTUC Income Cancer Protect
Early and advanced stage cancer coverage

Existing non-cancer related medical conditions (e.g. diabetes and hypertension) may be covered, subjected to underwriting
$50,000, $80,000 or $100,000

Early-stage benefit: 25% of sum assured

Advanced-stage benefit: 125% of sum assured (if no claims made previously)

Accidental Death (before age 70): up to 100% of sum assured
$5,000, or 100% of premiums if it happens within a year from cover start date
Guaranteed renewal every 10 years, up till age 84
Medical questionnaire required
Available for applicants aged 30 to 64
Prudential PRUCancer 360
All types of cancer, at all stages
$10,000 to $300,000
-
Maximum renewal age is 95
1 health question
Coverage from age 1 to 100
Singlife Cancer Insurance
Cancer Plan: All types of cancer, at late stage

Cancer Plus Plan:
Early Stage:
- Carcinoma in situ
- Early Prostate Cancer
- Early Thyroid Cancer
- Early Bladder Cancer
- Early Chronic Lymphocytic Leukemia
- Skin Cancer

Intermediate stage cancer: Carcinoma in situ of specified organs treated with Radical Surgery

Recurrence for early and intermediate stage cancers
$20,000 to $100,000

Early-stage benefit: 25% of sum assured

Intermediate-stage benefit: 50% of sum assured
$5,000
Comes with renewal terms of 10, 15 or 20 years
A few health-related questions required
Available for applicants aged 65 and below

Maximum coverage age of 85
Tiq Cancer Insurance
All types of cancer, at all stages
$50,000, $100,000 or $200,000

(No claim discount equivalent of 6% will be applied to renewal premium)
$5,000
Renewable yearly up to age 85
Depending on assessment of application
Available for applicants aged 17 to 65
Tokio Marine TM Protect Cancer
All types of cancer, at all stages
$50,000 to $150,000

Early-stage benefit: 50% of sum assured
$5,000
Guaranteed renewal till age 85
7 health-related questions
Available for applicants aged 30 to 65
Similar to all other types of insurance plans, there is no apple-to-apple comparison due to its variables, and price should not be the sole reason for selecting a plan.
Once again, do approach your trusted financial adviser if you wish to know more about specific plans listed above.
---
Standalone Cancer Insurance Plans: Insurance Coverage for the Top Cause of Death in Singapore
"It's cheaper to die than to fall sick in Singapore."
This is a sentence we are so familiar with.
Unfortunately, in our current society where high stress, a poor diet and a lack of sleep is apparent (hustle culture, sigh), our health starts taking a toll on us.
In a situation where illness strikes, the last thing we would want to do is to worry about our finances.
Besides getting properly insured, another important (and often neglected part) for us to remember to go for regular health checks.
Don't start planning when it's all too late. (be properly insured, guys!)
Or if you're looking to pick the brains of some wise people on this intimidating topic (or looking to find out more about any specific policies), remember to drop your queries at our SeedlyCommunity!
About Xue Miao
A
millennial
who is learning to adult. She doesn't believe in the rat race and hopes to live on a farm someday.
You can contribute your thoughts like Xue Miao
here.