3 Things You Should Know About CapitaLand China Trust (SGX: AU8U) Before Investing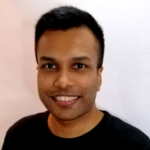 Sudhan P
●
CapitaLand China Trust (SGX: AU8U), formerly known as CapitaLand Retail China Trust, is Singapore's largest China-focused real estate investment trust (REIT).
CapitaLand China Trust changed its name at the end of last month following an expansion of investment strategy, from holding purely retail assets to also include office and industrial properties.
With that, here are three important things that investors should know about CapitaLand China Trust right now.
Expansion of CapitaLand China Trust's Portfolio
CapitaLand China Trust's portfolio, as of end-2020, contained 13 shopping malls.
Its retail properties are located in densely populated areas that are well-connected to public transport nodes.
The shopping centres are also positioned as one-stop family-oriented destinations having a wide range of lifestyle offerings that cater to varied consumer preferences.
CapitaLand China Trust's shopping centres have a diverse mix of over 2,000 leases, including brands such as UNIQLO, Xiaomi, ZARA, Nike, Sephora, and Starbucks.
As of 31 December 2020, the retail malls collectively had an occupancy rate of 94.1%.
Following its expansion of investment strategy, CapitaLand China Trust's portfolio will hold five business park properties as well.
CapitaLand China Trust's business parks are located in high-growth economic zones and are in close proximity to transportation hubs.
CapitaLand China Trust's 2020 Distribution Falls
CapitaLand China Trust announced its 2020 financial results late last month.
The REIT's gross revenue for 2020 tumbled 12.2% year-on-year largely due to:
1) Rental relief and lease restructuring that were extended to tenants to tide through the pandemic,
2) Lower effective portfolio occupancy rate, and
3) Absence of contribution from CapitaMall Erqi following its sale.
Contributions from CapitaMall Yuhuating, CapitaMall Xuefu and CapitaMall Aidemengdun (all three were acquired in August 2019) partially offset the fall.
With higher property operating expenses, CapitaLand China Trust's net property income tumbled 18.8% in Renminbi (RMB) terms.
Distribution per unit (DPU) for 2020 decreased as well, falling 35.9% year-on-year to 6.35 Singapore cents.
With China bringing the pandemic under control, consumer sentiment improved, leading to a progressive quarter-on-quarter recovery of CapitaLand China Trust's tenants' sales and shopper traffic from the trough seen at the first quarter of 2020.
As of 31 December 2020, CapitaLand China Trust's gearing ratio stood at 31.8%, a safe distance from the regulatory limit of 50%.
CapitaLand China Trust's Growth Ahead
At CapitaLand China Trust's current unit price of S$1.37, it has a price-to-book ratio of 0.9x and a distribution yield of 4.6%.
The REIT's 2020 DPU is somewhat depressed due to the rental relief extended to tenants due to the pandemic.
But over the longer term, CapitaLand China Trust is likely to benefit from the expansion of investment strategy.
With the expanded investment strategy, the REIT should have better growth potential as it will be the dedicated Singapore-listed REIT for CapitaLand Limited's (SGX: C31) non-lodging China business, with acquisition pipeline access to CapitaLand China's assets.
There could be an injection of data centres into CapitaLand China Trust's portfolio as well, which is a growing sector due to the explosion of data.
CapitaLand China Trust is a REIT that I'll be watching to see how it grows in the coming years…
Have Burning Questions Surrounding The Stock Market?
You can participate in the lively discussion regarding stocks here at Seedly and get your questions answered right away!
Disclaimer: The information provided by Seedly serves as an educational piece and is not intended to be personalised investment advice. ​Readers should always do their own due diligence and consider their financial goals before investing in any stock. The writer may have a vested interest in the companies mentioned.
About Sudhan P
It isn't fair competition when only one company in the world makes Monopoly. But I love investing in monopolies. Before joining the Seedly hood, I had the chance to co-author a Singapore-themed investment book – "Invest Lah! The Average Joe's Guide To Investing" – and work at The Motley Fool Singapore as an
analyst
.
You can contribute your thoughts like Sudhan P
here.