Your 60-Second Guide to CapitaLand Commercial Trust (SGX: C61U) Units
In this series, we will feature one Singapore-listed company each time as a quick guide to everything you should know about it in a single minute.
In this instalment, we have CapitaLand Commercial Trust (SGX: C61U), a commercial real estate investment trust (REIT). Previously, we featured a well-known Singapore conglomerate, Sembcorp Industries Limited (SGX: U96).
What's CapitaLand Commercial Trust's Business About? 
CapitaLand Commercial Trust prides itself in being Singapore's first and largest listed office REIT.
Its assets, 10 in all, are located in both Singapore and Germany.
CapitaLand Commercial Trust's portfolio had a valuation of S$11.8 billion, as of 31 December 2019.
The Singapore properties, numbering at eight, are all centrally-located in Singapore's Central Business District (CBD).
CapitaLand Commercial Trust's Financial Highlights 
CapitaLand Commercial Trust's financials have been growing consistently over the years.
The blue-chip REIT's gross revenue climbed from S$273.2 million in 2015 to S$412.3 million in 2019, increasing at a commendable rate of 10.8% per annum.
Net property income, meanwhile, rose from S$212.8 million to S$321.2 million during the same time frame, also up by 10.8% per year.
Net property income is what is left after deducting property operating expenses such as property management fees and property tax.
Distributable income, which is money that is available to be distributed out to CapitaLand Commercial Trust's unitholders, has grown over the years as well.
Distributable income increased by 7.3% annually, from S$254.5 million in 2015 to S$337.6 million in 2019.
CapitaLand Commercial Trust's Distribution Per Unit History
The distributable income can then be divided by CapitaLand Commercial Trust's outstanding units to get distribution per unit (DPU).
DPU is the amount that CapitaLand Commercial Trust unitholders receive for investing in the REIT.
CapitaLand Commercial Trust 's DPU increased by just 0.8% annually, from 8.62 Singapore cents in 2015 to 8.88 Singapore cents in 2019.
The following chart shows CapitaLand Commercial Trust's DPU trend since its listing in 2004:
Major Risk for CapitaLand Commercial Trust to Take Note Of
Singapore contributes to around 90% of CapitaLand Commercial Trust's total portfolio value.
The geographical concentration can be a double-edged sword.
While it can provide CapitaLand Commercial Trust with stability that comes with having business in Singapore, it may also affect the REIT in two main ways:
1) Through any prolonged economic slowdown here; and
2) By decentralisation of office space from Singapore's CBD to other areas.
With regards to the second point, Jurong Lake District as Singapore's second CBD is still on the cards and as Singapore's transport network expands, far-flung places like Jurong could offer an alternative office location at cheaper rental rates.
CapitaLand Commercial Trust's Unit Price and Valuation
Over the past five years, CapitaLand Commercial Trust's unit price has increased by around 18% in all.
At the time of writing, CapitaLand Commercial Trust is selling at S$2.03 per unit.
At S$2.03, CapitaLand Commercial Trust has a price-to-book ratio of 1.1 and a distribution yield of 4.4%.
Want More In-Depth Analysis And Discussion?
Why not check out Seedly's QnA and participate in the lively discussion surrounding REITs and more!
Disclaimer: The information provided by Seedly serves as an educational piece and is not intended to be personalised investment advice. ​Readers should always do their own due diligence and consider their financial goals before investing in any stock.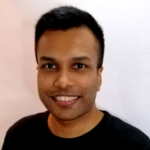 About Sudhan P
It isn't fair competition when only one company in the world makes Monopoly. But I love investing in monopolies. Before joining the Seedly hood, I had the chance to co-author a Singapore-themed investment book – "Invest Lah! The Average Joe's Guide To Investing" – and work at The Motley Fool Singapore as an
analyst
.
You can contribute your thoughts like Sudhan P
here.