3 Things To Love About CapitaLand Mall Trust's 2019 Third-Quarter Earnings
CapitaLand Mall Trust (SGX: C38U) is the largest retail real estate investment trust (REIT) listed in Singapore. The REIT owns a total of 15 malls including the recently-opened Funan, Plaza Singapura, and Bugis Junction. CapitaLand Mall Trust also owns 11.2% of another Singapore-listed REIT, CapitaLand Retail China Trust (SGX: AU8U).
Yesterday, CapitaLand Mall Trust announced the financial results for its third quarter ended 30 September 2019. Overall business was boosted by contributions from Funan and Westgate. Let's find out more.
1. Growth In Gross Revenue And Distributions
CapitaLand Mall Trust saw the first full contribution from Funan after it opened its doors on 28 June 2019. This, coupled with a 100% contribution of Westgate, led to a 17.9% year-on-year surge in gross revenue to S$201.1 million. The REIT acquired the balance 70% of Westgate in November 2018.
During the quarter, gross revenue contribution from Westgate and Funan was S$18.8 million and S$12.5 million, respectively. Lower income from Lot One Shoppers' Mall, which is currently undergoing rejuvenation works, slightly offset the growth in gross revenue.
After deducting expenses, net property income improved by 17.6% to S$144.2 million.
As a result of the above, distribution per unit (DPU) for the 2019 third-quarter climbed 4.8% to 3.06 Singapore cents, up from 2.92 Singapore cents last year. Moving forward, investors can expect the 2019 full-year DPU to be higher than that of the previous year due to contributions from Funan and Westgate.
In terms of operational performance, shopper traffic for the first nine months of 2019 went up by 1.3% year-on-year, but tenants' sales performance fell by 1.3%. Do note that the figures exclude that of Funan and Sembawang Shopping Centre, which was divested in June 2018.
The REIT's occupancy rate, as of 30 September 2019, was high at 98.9%.
2. Healthy Balance Sheet
A healthy balance sheet is what investors look out for as well.
In that respect, CapitaLand Mall Trust has done well. As of 30 September 2019, it had a gearing ratio of 34.4%. The REIT still has headroom to take on more debt to grow its portfolio before it hits the 45% regulatory ceiling.
At the end of the latest quarter, net asset value (NAV) per unit stood at S$2.08, an increase of 2.5% from S$2.03. Investors can use a REIT's current unit price divided by its NAV per unit to derive its price-to-book (PB) value, which is a valuation metric for REITs. A PB ratio of below 1 shows that a REIT is trading at a discount to its NAV and that could signal that it is undervalued.
3. More To Come
CapitaLand Mall Trust's manager is not resting on its laurels. As mentioned earlier, Lot One Shoppers' Mall is being spruced up. Tony Tan, chief executive of the REIT's manager, commented:
"The rejuvenation of Lot One Shoppers' Mall is underway. Shoppers can look forward to an expanded public library and reformatted cinema which will offer more entertainment variety for movie goers progressively from 2H 2020."
He also added that CapitaLand's lifestyle and rewards programmes bode well for the REIT, saying:
"We will leverage CapitaLand's lifestyle and rewards programmes – CapitaStar, CapitaVoucher and CapitaCard – and work closely with our tenants to drive retail sales at our malls. As one of Singapore's leading lifestyle app offering the widest acceptance and largest multi-mall rewards platform, CapitaStar allows us to better understand shoppers' needs and drive spending behaviours."
In a world driven by data, such insights give the REIT an upper hand over its rivals.
CapitaLand Mall Trust's unit price is currently at S$2.63. At that price, it has a PB ratio of 1.3 and a distribution yield of 4.5%.
Want More In-Depth Analysis And Discussion?
Why not check out Seedly's QnA and participate in the lively discussion surrounding stocks like CapitaLand Mall Trust and many more!
Stock Discussion on CapitaLand Mall Trust
The information provided by Seedly serves as an educational piece and is not intended to be personalised investment advice. ​Readers should always do their own due diligence and consider their financial goals before investing in any stock.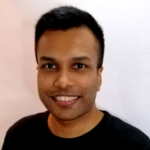 About Sudhan P
It isn't fair competition when only one company in the world makes Monopoly. But I love investing in monopolies. Before joining the Seedly hood, I had the chance to co-author a Singapore-themed investment book – "Invest Lah! The Average Joe's Guide To Investing" – and work at The Motley Fool Singapore as an
analyst
.
You can contribute your thoughts like Sudhan P
here.