Your 60-Second Guide To CapitaLand Mall Trust Units
In this new series, we will feature one Singapore-listed company each time as a quick guide to everything you should know about it in 60 seconds. 
In this instalment, we have CapitaLand Mall Trust (SGX: C38U), a shopping mall real estate investment trust (REIT) with malls located all around our sunny island. Previously, we featured Singapore Exchange Limited (SGX: S68), Singapore's only stock market operator. 
What's CapitaLand Mall Trust's Business About? 
CapitaLand Mall Trust's business is simple to understand.
As a REIT, it basically receives rental income and income from operating car parks from the various malls it owns. 
Currently, CapitaLand Mall Trust is the biggest shopping mall owner in Singapore with 15 shopping centres scattered all over Singapore. 
CapitaLand Mall Trust's Financial Highlights 
CapitaLand Mall Trust has been a steady grower over the years.
Gross revenue increased by around 6% from S$658.9 million in 2014 to S$697.5 million in 2018. Meanwhile, net property income rose from S$448.4 million to S$493.5 million, up 10% in all. Net property income is what is left after deducting property operating expenses.
Distributable income, which is the money that is available to be distributed out to CapitaLand Mall Trust's unitholders, has grown steadily as well. This metric has climbed 9%, from S$375.3 million in 2014 to S$410.7 million in 2018, which leads us to the next point.
CapitaLand Mall Trust's Distribution Per Unit History
The distributable income can then be divided by the REIT's outstanding units to get the distribution per unit (DPU) figure. DPU is what exactly unitholders of CapitaLand Mall Trust receive.
From 2014 to 2018, CapitaLand Mall Trust's DPU grew some 6% in all, as seen below:
| Year | DPU (cents) |
| --- | --- |
| 2014 | 10.84 |
| 2015 | 11.25 |
| 2016 | 11.13 |
| 2017 | 11.16 |
| 2018 | 11.50 |
Major Risk For CapitaLand Mall Trust To Take Note Of
In my opinion, a major risk with CapitaLand Mall Trust is that of an economic slowdown.
If Singapore's economy were to go south, people might curb their retail spending, affecting CapitaLand Mall Trust's tenant sales in the process. If the slowdown is prolonged, it could then cause retailers to shutter their stores, hitting the REIT's gross revenue.
CapitaLand Mall Trust's Unit Price And Valuation
At the time of writing, CapitaLand Mall Trust's unit price is at S$2.45. At that price, it has a price-to-book ratio of 1.2 and a distribution yield of 4.8%.
Want More In-Depth Analysis And Discussion?
Why not check out Seedly's QnA and participate in the lively discussion surrounding REITs like CapitaLand Mall Trust and many more!
The information provided by Seedly serves as an educational piece and is not intended to be personalised investment advice. ​Readers should always do their own due diligence and consider their financial goals before getting into any investment. The writer may have a vested interest in the company mentioned.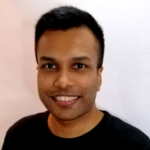 About Sudhan P
It isn't fair competition when only one company in the world makes Monopoly. But I love investing in monopolies. Before joining the Seedly hood, I had the chance to co-author a Singapore-themed investment book – "Invest Lah! The Average Joe's Guide To Investing" – and work at The Motley Fool Singapore as an
analyst
.
You can contribute your thoughts like Sudhan P
here.