An Intro To Cashback Credit Cards: What You Need To Know + Which Is Best?
I do not have a credit card, and I have been looking into getting one as it is one of the ways that I can maximise my DBS Multiplier account.
Cashback credit cards have been a popular option for many working adults, especially those who do not travel often.
Yet, while my friends are using it, I had no clue as to what it is about, and how to get started.
So for those who are stuck in a similar situation, here's a quick introduction to your cashback credit cards, and how to choose the one that is best for you!
TL;DR: An Introduction To Cashback Credit Cards
What Is A Cashback Credit Card?
A cashback credit card is basically a credit card that pays you back a certain percentage of what you spend (similar to a rebate)!
Cashback VS Cash Rebate
Cashback
Cash Rebate
What Is It?
Whatever cashback you receive will be used to offset your next bill.
Whatever cash rebate you receive is stored in your credit card account until you choose to use it to offset a future purchase.
Example
For eg. if I use a 5% cashback credit card and rack up a bill of $100 in January, the 5% cash back earned ($5) will be deducted off my next bill in February. Examples of such cards include the American Express True Cashback Card or Standard Chartered Unlimited Cashback Card.

For eg. if I use a 5% cash rebate credit card to pay for a $100 purchase, a $5 cash rebate will be credited into my credit card account. If I decide to buy something else, I can ask the cashier to utilise the $5 cash rebate to offset my next purchase.
A good example of such a card would be the POSB Everyday Card.
Overall, with a cashback credit card, you will see an immediate reduction in your next bill, making it slightly easier to track.
In contrast, cash rebates may be a little hard to keep track of and are best used once you have accumulated a decent amount.
However, most banks use the terms interchangeably, as the main idea of getting cash back to offset your bills is still kind of the same.
How Do I Use A Cashback Credit Card?
How To Redeem Cashback Or Cash Rebates?
The cashback system may vary for different credit card systems, but in general, this is how you get to redeem your cashback:
The cashback you earn each month is accumulated in a separate account, and these rebates are usually automatically used to offset your spending for the month. This is subjected to the different pre-conditions set up by the banks.
Is There A Minimum Spend For Cashback Credit Cards?
With cashback

credit

cards

, the banks will usually have certain conditions that you need to meet in order to max out the amount of cashback you get.
Monthly Minimum Spend
However, the majority of cashback

credit

cards

in the market all have some form of monthly minimum spend, here are some examples:
| Cashback Credit Card | Minimum Spend Per Month |
| --- | --- |
| HSBC Advanced Credit Card | $0 |
| Standard Chartered Unlimited Cashback Credit Card | $0 |
| UOB One | $500 or $1,000 or $2,000 |
| DBS Live Fresh Card | $600 |
| UOB Yolo Credit Card | $600 |
| POSB Everyday Card | $800 |
| CIMB Visa Signature | $800 |
| OCBC 365 Credit Card | $800 |
| CIMB Platinum Mastercard | $800 |
| Citi Cash Back Card | $888 |
*Note: The following list is not exhaustive
For cashback

credit

cards

, there are always certain transactions that are excluded from the computation of the minimum monthly spend.
These are usually transactions like (not exhaustive):
Annual

card

fees

Installment payment plans

Tax payments

Interest fees

Late payment charges
As a loose guide, transactions that are not considered retail expenditure are usually excluded from qualifying transactions.
So if you plan to clock your recurring bills under eligible spending, make sure you check if it qualifies under the

card

that you're charging to.
It's also worth noting that the individual banks have their own exclusions so make sure you read the respective T&Cs before deciding which cashback
credit
card
to sign up for.
Is There A Cap To The Cashbacks I Can Receive?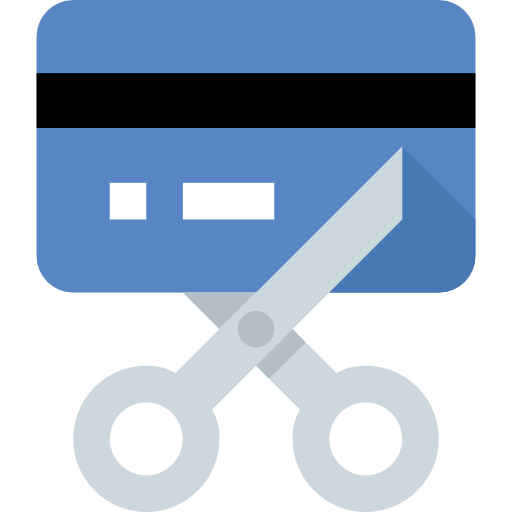 On top of the minimum spend, banks usually require you to jump through a few hoops in order to qualify for the maximum cashback they advertise.
An example of a tiered cashback card is the UOB One (up to 5% rebate).
UOB's rebate is paid out on a quarterly basis, and the payout cap looks like this:
$50 (3.33% of $1,500; if min spend at least $500 but less than $1,000 per month within a qualifying quarter)

$100 (3.33% of $3,000; if min spend at least $1000 but less than $2,000 per month within a qualifying quarter)

$300 (5% of $6,000; if min spend at least $2,000 per month within a qualifying quarter)
Note: 1 quarter = 3 months
For you to receive the maximum $300 cash rebate, you will need to:
Make a minimum total of 15 transactions in your qualifying quarter (min 5 transactions/ month)

Spend a minimum of $2,000 for each month within the qualifying quarter

Ensure that all transactions are posted before the statement date to qualify
The process, however, varies for different credit cards, so do find out more about the process when you are deciding on which cashback credit card to choose from.
To get a quick overview, take a look at the card's monthly cashback cap, and the preconditions surrounding it!
How Do I Choose A Cashback Credit Card?
1. Based On How Much Cashback You Can Earn 
There is no point in getting a cashback credit card that gives you a mere 1-2% cashback. That usually amounts to only a few dollars each month. In such cases, you are better off using cashback apps such as ShopBack, where you can get 1- 10% cashback from different merchants, simply by linking up your existing credit card to the app.
2. How Easy It Is
T
o Get Cashback
A credit card may give a generous amount of cashback. While this may seem attractive at first, don't forget to read the fine print and make sure that it is easy for you to receive cashback.
As mentioned above, some credit cards have a tiered cashback scheme, where you will have to fulfill numerous criteria to hit the maximum cashback amount. In such cases, it is then better to get something that is easy to use, so that you don't have to worry about not optimising your credit card.
3. Are You Able To Hit The Minimum Spend? 
Of course, there is no point in getting a cashback credit card if it has a minimum spend that will result in you spending above your means.
When choosing a credit card, it is important to ensure that you are able to hit the minimum spend, without chalking up a huge amount of expenses.
Is A Cashback Credit Card Best For Me?
If you are looking for a card that helps you save while you shop, a cashback credit card is for you as you will be able to benefit from it on a regular basis. Compared to rewards cards and air miles cards, a cashback credit card is less complicated as well!
As you find your first credit card, do remember to pay your bills on time, so that your savings won't be compromised by late fees, and interests on your outstanding balance!
Do you have a cashback credit card in mind?
You can discuss the pros and cons of it in Seedly's Credit Card Reviews!
About Rachel Yeo
Breaking down complicated financial pieces into idiot-proof articles.
You can contribute your thoughts like Rachel Yeo
here.