Goodbye Hidden Add-On Fees? Competition Watchdog CCCS's Price Transparency Guidelines Explained
Hands up if you have experienced this.
Your back is aching from the long hours spent in front of the computer working from home.
You spend countless hours researching which gaming chair to get, and chanced upon an attractive advertised deal for a chair that ticks all the boxes.
The headline price seems too good to be true, but you still hold on to hope.
You add it to your shopping cart in anticipation for the glut of year-end sales so that you will get a good deal
The day finally arrives, you open your e-commerce platform app to check the item out.
But tragedy strikes.
You are struck with the reveal of a much higher final price because the company had omitted a list of hidden add-on fees.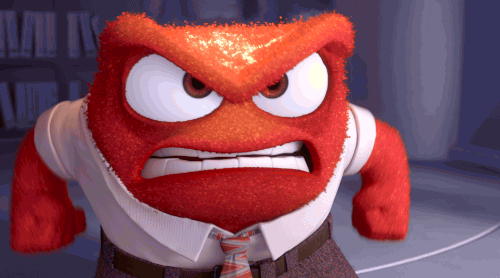 This lack of consumer protection is not new and is quite prevalent in Singapore.
This has been noticed by the Competition and Consumer Commission of Singapore (CCCS), as they have recently published new price transparency guidelines on Monday (7 September) in an effort to protect consumers in Singapore.
The guidelines will take effect from 1 November 2020 and will apply to all physical and online suppliers.
Here is all you need to know about the new guidelines and how it will impact you.
---
TL;DR: Competition and Consumer Commission of Singapore (CCCS) Releases Price Transparency Guidelines to Protect Consumers
Competition & Consumer Commission of Singapore (CCCS)'s guidelines that specify how a supplier's pricing practices may break the law.
Guidelines will affect all physical and online suppliers.
Consumers can report errant suppliers to CASE.
CCCS is reviewing its enforcement powers.
---
The Problem
From November to December last year, the CCCS conducted an online survey of 650 consumers in Singapore.
A whopping two-thirds of all respondents responded that they had run into unfair practices on certain e-commerce platforms.
The respondents were asked questions about their encounters with unfair practices, and the top three unfair practices encountered by consumers were:
False claims of limited-time discounts.
Misrepresentations regarding limited quantities.
False claims of discounts or benefits.
Clearly, more can be done to create a more just market environment on e-commerce platforms in Singapore.
In response, the CCCS has developed and published a set of new price transparency guidelines, to make it crystal clear to suppliers which of their pricing practices might infringe on the Consumer Protection (Fair Trading) Act (CPFTA).
FYI: The Consumer Protection (Fair Trading) Act (Cap. 52A) or CPFTA was enacted to protect consumers against unfair practices and to give consumers additional rights in respect of goods that do not conform to contract, and for matters connected therewith.
CCCS Guidelines on Price Transparency
In an ideal world and efficient market, there will be perfect information for consumers to help them make smarter and informed buying choices.
Perfect information is impossible, but I think the guidelines are a good first step towards more consumer protection.
The guidelines highlight the most common unfair pricing practices that are misleading for consumers and violate the CPFTA.
In addition, the guidelines like the name suggests, provide suppliers with pointers on how to ensure price information and terms and conditions are communicated in a clear and straightforward manner. The CCCS also recommended some best practices for suppliers to incorporate and minimise conflicts with consumers.
The guidelines address four major unfair pricing practices which include: drip pricing, false or misleading pricing comparisons, discounts and the use of the word "free."
A full list of the unfair trade practices mentioned under the amended CPFTA can be found here.
1. Drip Pricing
First up we have drip pricing, which is defined as the practice where an attractive headline price is displayed with the omission of add-ons or making them hard to find. The final price is usually much higher.
The onus is on suppliers to make sure that all unavoidable charges (e.g. taxes, surcharges, service fees, etc.) are included in the headline price.
If these charges cannot be calculated beforehand, the suppliers will have to have these charges displayed plainly beside the headline price.
In addition, the supplier will have to inform the consumer of any extra fees that another supplier or third-party will charge the consumer as well.
Examples of Infringements
Practices like the exclusion of mandatory charges and/or add-ons in the headline price that will result in a more expensive final price.
The omission of important terms and conditions, hiding important terms and conditions in the fine print or not displaying them in a prominent manner.
2. False or Misleading Pricing Comparison
The second major unfair practice that CCCS has identified, is the act of misleading pricing comparison. This is defined as an unfair price comparison with competitors to display a competitive price or a price advantage.
When making price comparisons with their competitors, suppliers will need to display truthful and accurate prices.
Suppliers will need to carry out research regularly and only make comparisons of good or services that are similar based on consumer sentiment and industry norms. They will also have to keep a record of their research as proof that these price comparisons are not false or misleading.
Even if the supplier offers to provide refunds, they are still required to carry out regular checks to ensure that the price representations are accurate and truthful.
Examples of Infrignments
Claiming that a competitor is charging a higher price when it is untrue.
Drawing price comparisons that are not updated or relevant.
Comparing prices of an older model with a competitor's newer model with better specifications.

Source: CCCS
3. Discounts
For the area of discounts, suppliers need to clearly indicate these two pieces of information so as not to mislead customers:
Display a comparison with the usual/previous price to indicate the price benefit of the discount. (e.g. strikethrough)
Ensure that the discount of benefit is truthful and the basis for discount or comparison of the price is valid.
As for limited-time discounts, suppliers will need to clearly display the validity period for the discount prominently, so as not to mislead consumers.
Suppliers are also expected to keep records of price information and past sales as proof that the discounts given are genuine.
Examples of Infrignments
Advertising a product as 'discounted' from an earlier price that was not offered or offered only very briefly.
Advertising products as 'buy-one-get-one-free' for $10 even though both products can be bought for $5 each.
Advertising that a good or service is discounted for a 'limited time' and manipulating consumers into believing that the deal is scarce and the price benefit will expire; even though in actuality, the discount is available for a longer period of time.
4. Use of the Term "Free"
Suppliers will have to be extra careful about the use of the term "Free" to ensure that the use of this term is truthful and accurate.
All qualifiers, future charges and the terms and the conditions of the deal that will impact consumers will have to be stated in a clear and straightforward manner; next to the use of the word free.
For any Free trials, suppliers are also recommended to inform consumers right before the trial period ends, while providing clear and straightforward information about any future charges as well, as detail the whole cancellation process.
Examples of Infrignments
Coercing the consumer to pay up for the good/service which was advertised as "Free."

Increasing the price or reducing the quantity, quality or composition of a product or service to recover the cost of a free gift/trial.

Advertising a product or service as 'Free' when it is factored into the package price. 

Advertising a product or service as 'Free' when the supplier does not intend to fulfil their end of the bargain.
What Consumers Can Do When They Spot Unfair Pricing Practices
In a statement to The Straits Times, CCCS advised that:
"Consumers who encounter unfair practices should approach the Consumers Association of Singapore (CASE), CCCS said, adding that it will monitor the conduct of suppliers and take action against those that persist in unfair trade practices."
FYI: the Consumers Association of Singapore (CASE) is an organisation committed to protecting the interest of consumers. They are a non-profit, non-governmental organisation.
But, I would think that CASE can only help that much, as although the CPFTA technically applies to overseas companies that sell goods and services to consumers in Singapore, enforcement is another matter due to cross-border challenges.
Thus, consumer education is key. Here are some quick tips for you:
When a deal is too good to be true, it often is.
Always read the terms and conditions and fine print.
Some promos are only offered on selected products.
Some travel agencies use psychological tactics like advertising that 'only a few seats left.' This perceived scarcity will pressure you to book a trip and plays on your Fear of Missing Out (FOMO).
Don't buy things just because it's discounted or cheaper. Just because something is way cheaper, doesn't mean that you have to buy it.
What Consumer Commission of Singapore (CCCS) Is Doing to Address Unfair Pricing Practices
In an online press conference, Mr Jack Teng the CCCS's director for consumer protection stated that the commission "takes a balanced approach in enforcing the rules, with mediation and negotiation being the first step."
He also added that they will look into companies that persist with their offending practices.
In a statement to The Straits Times, the CCCS's assistant chief executive of legal, enforcement and consumer protection, Mr Lee Cheow Han stated that they are looking into the possibility of CCCS being given the authority to impose financial penalties for breaches of consumer protection laws.
This is already implemented for infringements of the Competition Act.
CCCS's. chief executive Ms Sia Aik Kor stated that they are currently conducting a review, with more details that will be announced later.
However, as mentioned above, overseas enforcement of the Act remains iffy.
---
Closing Thoughts
Personally, I think the publishing of these guidelines are a good first step to addressing this issue, as it brings the problems of unfair practices to light and provides clarity of what suppliers cannot do.
However, more can be done about the enforcement of the Act and the guidelines, which is something I hope to see in the review.
What Are Your Thoughts on This Issue?
How can the Government protect consumers more or should the responsibility be on the consumer to protect themselves? Share your thoughts with the SeedlyCommunity!
About Joel Koh
History student turned
writer
at Seedly. Before you ask, not a teacher. My time as a history student has equipped me with the skills to evaluate the impact societal development has on financial and nonfinancial events.
You can contribute your thoughts like Joel Koh
here.