CDP vs Custodian Account? Which Should I Use and Why?
Note: We do not do sponsored content, so all opinions are of our own.
I am personally using DBS Vickers because the brokerage fees are competitive, but I was considering using Standard Chartered (SC) because it has lower brokerage fees.
Editors Note: I made my comparison with the help of this Seedly article; hopefully, this will help you too. 
With my understanding, the DBS Vickers holds my holdings in the Central Depositary account (CDP), whereas SC holds my holdings in their Custodian account. So…what's the difference, you may ask?
We have also been getting the same few questions on our #SeedlyQnA.
What is the difference between a CDP account and a Custodian account?
Why do I need a CDP/ Custodian account?
What do they do?
And what are their features?
These were the first questions that popped up in my head when I received the letter that I had successfully opened a CDP account. (I should have done better research)
Simply put, it is where you hold your stocks at. Now that we are in this digital realm, we no longer receive paper certificates of ownership, as it is held electronically.
What is a CDP account?
The Central Depository account is a depository account that provides clearing, settlement and depository facilities for investors in Singapore. There are some costs that will incur for using the CDP, like brokerage fees, clearing fees, SGX trading fees.
Clearing fee: Paid to CDP for completing your transactions using their facilities
SGX Trading fee
Pros of CDP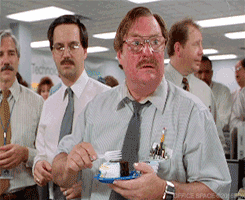 Stocks are purchased in your name. In other words, you are the legal owner of the stock and a shareholder of the company.
You will be invited to attend their Annual General Meetings (AGM), or makan sessions as some call it; and
You will be entitled to voting rights; and
You will receive the company's annual reports; and
You will be notified of any announcements or actions made by the company (Rights Issue, Share buyback etc.)
Your stock is centralised in Singapore. Thus, you are able to use different brokerages. For example, you are able to buy a stock at DBS Vickers and go into UOB Kay Hian to sell that stock.
Cons of CDP
Clearing Fee (CDP imposed): 0.0325%
SGX Trading Fee: 0.0075%
A bit more costly as CDP charges brokerages a brokerage fee for using its services
What is a Custodian account?
Apart from holding your stock in the CDP account, you may have your stocks held with the brokerage that you use.
This means the stocks that you have purchased are held in custody. Note that all of the Robo-advisors are using custodian accounts for now.
Pros of Custodian
Lower brokerage fee: Holding your stock in their custody saves them from brokerage charges that CDP would impose for using CDP's facilities. This enables them to offer competitive brokerage prices
They will cover you if you accidentally short-sell but at a fee
More Privacy
Your stocks are purchased through the nominee account, which is not under your name.
Cons of Custodian
Stock purchases are not under your name, but your stock is held under a trust.
Because it is not purchased under your name, you are not a shareholder. So you will not be allowed to do anything a shareholder is able to.
(Attend AGMs, voting rights, receive annual reports etc.) You can still attend AGMs held by the company. However, there are only limited available seats given to the Custodian, and the procedure itself is tedious
You will not be notified of any right issues or share buyback, or any announcements or actions made by the company
Many 'hidden' fees (Custody fees and Transfer fees).
Custody Fee
A custody fee is an amount that you pay to the Custodian for holding your stock.
Here are the fees that I have gathered from the respective Custodians:
Brokerage
Custody Fees
Standard Chartered
No Custody fees
SAXO Capital
0.12% p.a. with a monthly min. fee of SGD 5 or equivalent
+ USD 5 per month (if SGX stocks are held or traded)
Citibank
0.02% of your monthly average stockholding balance
(capped at SGD100 every 6 months)
FSM
Yearly management fee: 0.35%-0.50% +
Quarterly platform fee: 0.05%-0.1% for bonds but 0% for ETFs or stocks. 
Transfer Fee
Transfer fees are imposed if you have bought stocks with a Custodian and you wish to transfer your shares out from the Custodian account to your CDP account.
For example, Standard Chartered Bank charges S$10 per counter per 1000 to transfer your stock from SCB to CDP.
These are the other miscellaneous fees that you should take note of that might erode your returns, and it is also why they are able to offer such competitive prices.
In this table, you can see the difference between having your stocks held in CDP vs the Custodian account:
Stock Brokerage/ Trading platforms (online) Fees Comparison in Singapore
Brokerages Firm
Minimum Fees
(SGD)
Trading Fees (based on contract amount)
(SGD)
Up to $50,000
$50K to $100K
$100K
Stock Holding: CDP
KGI Securities
(formerly AmFraser)
$25
0.275%
0.22%
0.18%
CGS-CIMB Securities
$25
0.275%
0.22%
0.18%
DBS Vickers
$25
0.28%
0.22%
0.18%
Maybank Kim Eng
$25
0.275%
0.22%
0.18%
Lim & Tan Securities
$25
0.28%
0.22%
0.18%
Phillips Securities (Poems)
$25
0.28%
0.22%
0.18%
OCBC Securities
$25
0.275%
0.22%
0.18%
UOB KayHian
$25
0.275%
0.22%
0.20%
RHB Securities
(formerly DMG)
$25
0.275%
0.22%
0.18%
Stock Holding: Custodian
FSMOne.com
$10
0.08%
Citibank
$28
0.25%
0.20%
0.18%
Standard Chartered
$10
0.20%
Saxo Capital Markets
$5
0.08%
What happens if the Custodian goes bankrupt?
If my stock isn't held under my name? What happens if they go bankrupt?
Since your stocks are held in trust, if the Custodian goes bankrupt, your stock would most likely be unscathed. But in some cases, it might take a while before your stock returns to your ownership.
It is quite a risk to take, so do only go to a custodian that you know has a reputable backing (but sometimes, our judgment may fail us. Sigh.)
---
Which is better? And when should you use one over the other?
Apart from my own research, I sought advice from the #SeedlyCommunity to see when I should choose a Custodian account over the CDP account.
This is what our #SeedlyCommunity thinks:
Hua Wei – I'd rather pay more to own the shares outright in CDP. As your portfolio increases in value, you will realise these fees savings are not that important unless you are a low-value, high-frequency trader.
Kenichi Xi – SC is for small purchases and is not recommended for traders who want to make a fast trade (fast in, fast out). For ppl who invest, SC lowers the expenses, but it will cost you more when you decide to transfer your holdings to a CDP account, be it your own or inheritance to others. In short, use SC for short-term investment and CDP for long-term investment. 
Gabriel Tham – (cont. from Kenichi Xi) I also suggest overseas stock use SC cos other banks charge monthly custodian charges.
At the end of all these efforts, I would go with opening an SCB brokerage account, however, not to replace my DBS Vickers account but to supplement it for trades at a higher frequency. My Vickers account would still hold for more long-term investment. What do you think?
About Cherie Tan
Turning finance into boba-sized pieces. One iced milk boba tea, please!
You can contribute your thoughts like Cherie Tan
here.