Fun Fact: Not All of Money You Donated at Roadshows Goes To The Beneficiary Charity Organisation
" I just need 3 minutes of your time. Am not trying to sell you anything."
Should this be enough to win over one's attention from his phone, one would expect an insurance agent blocking his path.
Hence, in the occasion that of it not being an insurance agent occurs, one heaves a sigh of relief and let all his guard down.
This is when things get a little more dangerous.
According to research, the 5 main reasons why people donate are altruism, trust, social, egoism and of course, tax breaks.
---
Roadshows to raise funds for a charitable organisation
It is a common sight to see roadshows for charitable organisations such as World Wildlife Fund (WWF), Singapore Heart Foundation and many more at MRT stations or shopping malls.
Should one decide to donate to any of these organisation or foundation at the roadshow, here are some pointers to note:
Most of these roadshows are run by agencies specialised in doing sales for brands and companies. Some of these agencies do sales for brands like Singtel etc.
The people at the roadshows are not volunteers.
Not all 100% of your donation goes to the beneficiary organisation.
A premium is earned from donations collected.
Do note that this applies only to charity roadshows by agencies only. Should it be done by the beneficiary organisation itself, things will be different.
This also explains why there is usually a minimum amount which one needs to donate or they may even persuade you to sign up for a plan to donate monthly.
Editor's note: This article is not to discourage donating. It is to raise awareness of where their money is going. There are Singaporeans who believe that 100% of their donation went to the organisation. In fact, Seedly has social outreach campaigns such as our collaboration with the Singapore Cancer Society.
How can we donate our money more effectively?
Should one be determined to accumulate his share of good karma, putting in a little more effort is necessary.
One should always
Read up more on the what the organisation does.
Do a direct donation to the organisation itself instead of going through a middleman or agency.
An example being WWF's donation page.
Check out their financial statement and annual report to look at their sources of income and how they allocate their revenue.
An example is a copy of WWF's latest annual report as shown below:
source: WWF Annual Report FY2017
---
How to determine if a donation or charity movement is a scam in Singapore
Here are some steps one can take to prevent falling victim to some of these charity scams.
Individuals soliciting donations must carry with them a Collector's Certificate of Authority. Request for these certificates when being approached.

Head over to the Charity Portal where one can simply type the name of the organisation to check if it is legit.
For House-To-House and Streets Collection, one can download a list of Fund Raising Events approved by the Police Licensing and Regulatory Department here.
Ask the Seedly Personal Finance Community for their opinion if you are unsure.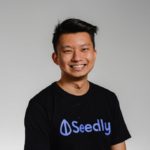 About Ming Feng
A stint in
Bloomberg
gifted me with a beer belly, which only grew larger when I moved on to become a Professional Trader. Now I turn caffeine into digestible finance-related content.
You can contribute your thoughts like Ming Feng
here.