Affordable Fitness Classes Near Your Office For A Quick Workout
"How do you keep fit while holding a corporate job?"
Being a recent graduate, I've asked this question to many of my working friends.
While some offices might have office workouts or discount passes to fitness centres…
Not all of us have the luxury of working out in the office, and for us working adults, there's always a need for a release after a long sluggish day of work.
While gym passes may be cheaper than your average fitness class, planning your workout or exercising alone aren't the most appealing after-work activities.
So for the times when motivation wanes, here is a compiled list of affordable fitness classes near your office for you to check out!
---
TL;DR: Affordable Fitness Classes Near Your Office For A Quick Workout Session 
Location
Studio
Fitness Class Type  
Price Per Month 
Orchard/ Somerset/ City Hall
BBounce Studio
Trampoline workouts with music and weights.
$168 (for 10 classes/mth)
JR Fitness
Zumba, Piloxing, Kickboxing, Salsa and Hip Hop dance workouts
From $54 (Dance Classes)/ $60 (Fitness Classes)
Bugis
One Wellness Fitness Club
Yoga, Pilates, Therapy and Dance
From $175
Tanjong Pagar
Haus Athletics
45 Minutes HIIT workouts.
$160 (for 5 classes/mth)
Master's Yoga Sadhan
Yoga Classes: Hot, Vinyasa, Hatha and more
$250 (unlimited)
Boulder Movement
Bouldering classes
~$156.20 (unlimited package, 1 year commitment )
STILL Boxing
Boxing, Circuit Training and HIIT workouts
$240 (unlimited)
Holland Village
Freedom Yoga
Yoga Classes: Hot, Vinyasa, Hatha and more
$260 (unlimited, morning sessions)
Ritual Gym
30 minute HIIT gym workout
From $220 (off peak)
Orchard, Raffles Place and City Hall
Working in the CBD sadly entails shiny, atas gym packages that can easily cost up to $350/mth. Let's get real- it is nearly impossible to find dirt cheap fitness classes in this area. There are, however, a few studios offering wallet-friendly classes that are both unique and fun!
1. BBounce Studio
I'm not sure about you, but as a child, I'd love jumping on huge trampolines and catapulting through large bouncy castles at one of those huge pasar malams. So when BBounce Studio came up with fitnesses class incorporating mini trampolines, you know it's going to be a whole lot of fun.
Their unique Rebounding classes involves jumping on mini trampolines to an adrenaline-pumping workout playlist, all while using a combination of weights and resistance bands to give you a full-body workout.
Rates: from $168 for 10 classes/mth
Address: 176 Orchard Road 06-09 The Centrepoint, 238843
Website 
2. JR Fitness
JR Fitness is known for offering a wide range of dance classes, giving you the opportunity to have a taste of the different types of dances from Zumba, to Kpop and Dance Cover. If dancing isn't really your thing, you can also try out their fitness classes, where you'll get a mix of Yoga, Piloxing, Kpop fitness, Les Mills BodyCombat, and Les Mills BodyAttack classes.
Rates: From $54/mth (dance classes), $60/mth (fitness classes)
Address:1 Coleman St, B1, 19 The Adelphi, 179803
Website 
Bugis
3. One Wellness Fitness Club
One of the best things about One Wellness Fitness Club is that it offers a range of free yoga classes in the morning under the Health Promotion Board "Sunrise in the City" program. For those willing to wake up at daybreak to clock in a workout before work, you can sign up for these free sessions using the HPB 365 app, and use this guide to book a slot.
Rates: From $175/mth, or FREE under HPB Sunrise in the City.
Address:#164/ #166A Rochor Road, Bugis Village (Above KFC, Entrance from #165A). Singapore 188440
Website 
Tanjong Pagar
Fitness studios and gyms are a dime a dozen in Tanjong Pagar. Bustling with fitness activities and boutique workout classes, it isn't hard finding a suitable class that will suit your needs. Here are some wallet-friendly options for you to consider!
4. Haus Athletics
Haus Athletics is one of the more popular HIIT classes in the area. Offering high intensity, athletic training with bursts of cardio, these workouts are kept at 45 minutes, making it one of the most efficient calorie-burning workouts.
Workouts here may not necessarily be cheap, but welfare perks such as an on-the-house breakfast smoothie for the morning classes does make this a sweeter deal.
Rates: $160 for 5 classes
Address: #02-03 OUE Downtown Gallery, 6A Shenton Way, Singapore 068815.
Website 
5. Master's Yoga Sadhan 
For those looking for a minimalistic, no-frills yoga studio with small and comfortable classes, Master's Yoga Sadhan is a hidden gem amidst the hustle and bustle in the area. $250 a month gets you unlimited class access, meaning you'd be paying just $12.50 a class if you'd go for a yoga session every day after work.
Rates: $250/mth, unlimited.
Address: 77A Tanjong Pagar Road, Singapore 088498
Website 
6. Boulder Movement 
Bouldering is becoming an increasingly popular sport. For those working, it is easy to hop onto the bandwagon, especially with an air-conditioned climbing gym located right at the heard of the CBD. Boulder Movement is an amazing gym for beginners- the walls are low and not as intimidating, and bouldering classes are also offered.
If you are serious in picking up the sport, opt for their BM Citizen Pass ($148/mth), where you will be provided climbing shoes for your sessions and access to all classes including climbing classes, as well as strength and interval training. Do note that this is a year-long commitment, where payment has to be made upfront.
Rates: $148/mth, unlimited, for a 12-month contract.
Address: OUE Downtown Gallery, 6A Shenton Way, #B1-03. Singapore 068815
Website 
7. STILL Boxing 
A cross between a boxing class and a spin class, STILL Boxing involves traditional boxing mixed with high energy pumping music and a mix of cardio and strength training exercises. Basic boxing techniques will be taught with a teardrop-shaped, water-filled punching bags suspended by metal chains, with strength exercises such as squats, burpees, planks, and lunges incorporated into the training.
Rates: $240/mth, unlimited.
Address: OUE Downtown Gallery, 6A Shenton Way, #B1-06. Singapore 068815
Website 
Holland Village
For those whose offices aren't in the city's center, here are some fitness classes you can check out if you are working near Buona Vista and Holland Village.
8. Freedom Yoga 
Overlooking the busy streets of Lorong Input, Freedom Yoga's Holland Village outlet is an oasis of calm, providing you with an intimate space for some mindful yoga practices before or after work. Yoga classes here are priced slightly higher, at $260/mth for unlimited morning classes. However, if you're just starting out, try the Ignite Series, where you will get 10 class passes for $270.
Rates: $260/mth
Address: 25E Lorong Liput, Holland Village. Singapore 277736
Website 
9. Ritual Gym 
A boutique gym offering 30-minutes HIIT workouts, Ritual Gym is traditionally known to be expensive and atas. However, if you choose the right package, it can be a relatively affordable option for you.
For those whose work hours are a little more flexible, you can go for their off-peak passes, which costs a fairly reasonable $220/mth for a 12 months contract, and $240/mth for a 6 months contract. Off-peak passes can be used from 8.30am to 12.30pm, and 2.30-5.30pm daily.
Rates: From $220/mth
Address: 17b Lorong Liput, #02-01, Singapore 277747
Website
Affordable Fitness Classes Near Your Office
As a working adult, juggling between work, friends, family, and fitness is no easy feat.
Hopefully, with a fitness class located just a stone's throw away from your office, you will be able to maintain a healthier lifestyle without compromising on your time!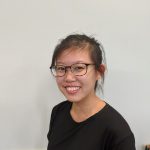 About Rachel Yeo
Breaking down complicated financial pieces into idiot-proof articles.
You can contribute your thoughts like Rachel Yeo
here.