PSA: Your Kids Are NOT Your Retirement Plan
Regardless of the culture that we grew up in, many of us have been instilled with the responsibility of providing for our parents as they age.
After all, they've spent so many years nurturing us into the awesome people we are today.
Of course, it is our duty to take care of our parents' physical and health needs, and spend time with them.
Some of us may also worry about how we can take care of them financially, as the older generation may not be as well prepared as their retirement as we hope.
There are some areas that you should consider when it comes to providing for your parents, such as insurance, potential debts, wills and other legal issues.
But is it really your duty to provide for your parents, financially?
Still enjoying life and haven't even put any thought into your retirement?
You better buck up and start saving for retirement now!
Now, don't go rushing into investments yet!
Remember to do your homework and understand what you're investing in!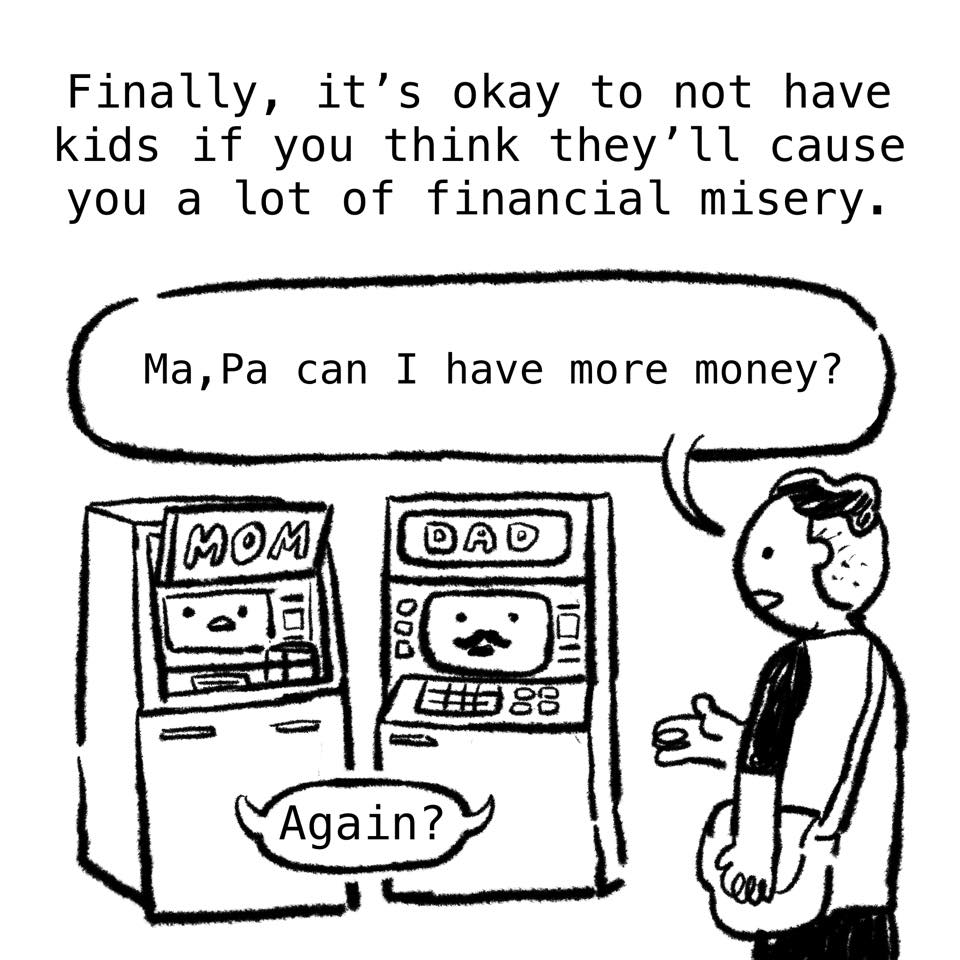 ---
This article first appeared on The Woke Salaryman and is part of a content syndication agreement between The Woke Salaryman and Seedly.
For this series of comics that are related to all things personal finance, the Seedly team worked closely with The Woke Salaryman to bring you useful sh*t which you can apply to your everyday life.
The Woke Salaryman is the brainchild of a Singapore-based duo that aims to help people reach financial independence early. It is the quintessential page for people living in Singapore who earn the median salary and didn't inherit their fortunes from their parents.
If you have any questions with regard to personal finance and retiring early, feel free to discuss them with the friendly Seedly Community!