The Stock Market's Worried About China Evergrande Group. Should You Be Too?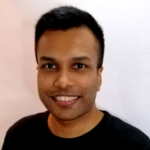 Sudhan P
●
Global stock markets are bleeding.
Singaporeans would have woken up this morning to see that the US' S&P 500 index tumbled 1.7%, posting its worst daily performance since 12 May.
The Dow Jones Industrial Average lost 1.8% for its biggest single-day drop since July.
Of course, Singapore's stock market wasn't spared either, with the Straits Times Index (STI) falling 1% to 3,041 yesterday.
Even though the STI has recovered slightly today, there's still worry among investors about the sudden stock market meltdown.
You would have probably read news reports that investors are fearing a contagion sweeping the financial markets as China Evergrande Group (SEHK: 3333) is on the brink of default.
Should you worry that Evergrande's potential default could wreak havoc on your stock portfolio?
Let's explore one of the greatest concerns investors have right now.
What is China Evergrande Group?
Evergrande is a Chinese conglomerate that has built a real estate empire in the world's most populous country.
Its property arm is one of China's three biggest developers, with projects covering almost all first-tier cities, municipalities and provincial capitals in the country.
The Fortune Global 500 enterprise has also expanded its business into the automotive, fixed space technology, and long video markets.
Furthermore, Evergrande has a footing in China's sports development with its majority ownership in the Guangzhou Evergrande Taobao Football Club. The club is touted to be China's richest football club.
The conglomerate is also in the midst of building the world's largest stadium — Guangzhou Evergrande Football Stadium — with a seating capacity of 100,000.
The stadium's capacity surpasses FC Barcelona's Camp Nou, the biggest stadium in Europe.
The Issue With China Evergrande
Evergrande's sprawling business hides the fact that it's a heavily indebted company without much cash flow.
From 2009 to 2020, Evergrande had negative operating cash flow (read: no free cash flow) for nine years.
Free cash flow is essential in any business as it allows the company to reinvest its cash for growth, make acquisitions, pay dividends, buy back shares, and pay off debt.
Without any free cash flow, the business has to borrow lots of money from outsiders like banks to sustain its operations.
And relying on borrowings to sustain a business is never an excellent idea.
With the lack of sustainable free cash flow, Evergrande indeed had to rely on debt.
As of end-June 2021, Evergrande had RMB 572 billion in total borrowings, with RMB 240 billion due within the year (or 42% of total debt).

Evergrande's debt-to-equity ratio stood at a whopping 478%, as of 30 June 2021. The ratio reveals a company's financial leverage.
Anything above 100% is a no-go for me as an investor, as that suggests the company has a weak balance sheet.
In its latest earnings report, Evergrande said there were delays in payments to suppliers and construction fees for its property development business, which resulted in the suspension of work on certain projects.
It also added that with the "coordination and support of the government", it's actively negotiating with suppliers and construction contractors to resume construction work of the suspended projects.
However, if the projects do not resume work, there may be "risks of impairment on the projects", impacting Evergrande's liquidity.
With Evergrande's bank deposit of only RMB 162 billion and debt-laden balance sheet, the property giant's future is shaky.
A debt default could cause a contagion across the financial market, or as some analysts put it, "China's Lehman Brothers.".
What Should You Do With Your Investments?
A widespread financial meltdown just like the 2008 Lehman crisis sounds scary, as that could cause another bear market.
BUT…
…the last thing you should do is to let fear grip you.
Clicking on the "Sell" button emotionally is never good for your long-term financial health.
Imagine selling your stocks in March 2020 during the coronavirus-driven market crash, only for the market to bounce back strongly thereafter.
Let's take a step back and understand that from time to time, Mr Market becomes manic-depressive.
What this means is that stocks are inherently volatile.
But therein lies the opportunity. 
If the reason why you bought a particular company or investment in the first place hasn't changed, it's a rare chance to pick up more of its shares or units during market volatility like now.
A shaky stock market also provides an opportunity to pick up fundamentally strong companies that you have always wanted to own but didn't due to high valuation.
As Warren Buffett once said (emphases are mine):
"Every decade or so, dark clouds will fill the economic skies, and they will briefly rain gold. When downpours of that sort occur, it's imperative that we rush outdoors carrying washtubs, not teaspoons."
So if you have a shopping list of stocks to buy, it could be time to whip it out as you head to the stock market looking for bargains.
Looking for a Like-Minded Community of Investors?
That's what we have here at Seedly where you can participate in lively discussions regarding stocks and everything money! 
Disclaimer: The information provided by Seedly serves as an educational piece and is not intended to be personalised investment advice. ​Readers should always do their own due diligence and consider their financial goals before investing in any stock. The writer doesn't own shares in any companies mentioned. 
About Sudhan P
It isn't fair competition when only one company in the world makes Monopoly. But I love investing in monopolies. Before joining the Seedly hood, I had the chance to co-author a Singapore-themed investment book – "Invest Lah! The Average Joe's Guide To Investing" – and work at The Motley Fool Singapore as an
analyst
.
You can contribute your thoughts like Sudhan P
here.