Singaporean's Guide to Services Resuming in May 2020 (Circuit Breaker Measures Update)
Singaporeans Can Now Enjoy McDonald's Again!
"Give Me That McSpicy Right Now!"
Following McDonald's suspending their business due to COVID-19, they are now back in business!
McDonald's is now available starting 11 May 2020 via contactless McDelivery Drive-Thru and takeaway.
Here are a few things McDonald's fans might need to take note of:
Most of McDonald's restaurants are operating from 7am to 9pm during this Circuit Breaker period.
There will not be a 24-hour service, so you might wish to order early for your supper needs.
Dessert Kiosks and McCafe counters are still closed.
Who goes to McCafe for coffee anyway?
Service is available on McDelivery or GrabFood
Given the 'Kiasu' spirit of Singaporeans, we suggest waiting for a week before ordering your McDonald's needs.
This can help prevent any form of disappointment (eg. long waiting time), and any unnecessary weight gain.
---
Which day of Circuit Breaker are we at?
Following the announcement of the extending of Circuit Breaker on 21 April, physical establishments of businesses such as bubble tea stall, laundry services, hair salons and barbers were made to suspend their operations.
While some Singaporeans understand the need for such measures in our fight against COVID-19.
Others seem to have a different take on it.
Singaporeans rushed to grab their last dosage of bubble tea on 21 April 2020. So much for social distancing…
I personally went on to Shopee to grab myself a hair clipper, which will take 26352 days to reach Singapore. Clever me.
I guess anything to prevent myself from looking like I was cast away helps.
On the other hand, we got some really good news! There have been some adjustments to the Circuit Breaker measures.
We are looking at a progressive "relaxing" of Circuit Breaker measures, to allow activities to continue.
This does not mean that we have successfully defeated COVID-19, and Singaporeans should still practise social distancing for their own safety.
---
Circuit Breaker Measures to Be Adjusted
A detailed timeline of activities allowed to resume from 5 May 2020.
A Detailed Timeline on Services That Will Resume From 5 May 2020
Date
Adjustments to Services
What You Still Cannot Do
From 5 May 2020
Traditional Chinese medicine (TCM) needle acupuncture allowed for pain management only
Condo facilities such as swimming pools still remain closed
Some TCM halls can sell retail products
Condo residents can exercise in common areas
From 12 May 2020
Food retailers such as those selling cakes and confectionery open for takeaway and delivery
Dining-in still banned
Home-based food business open for delivery/ collection
Retail laundry services
Bubble tea and drinks shop remain closed
Hairdressers and barbers can offer haircut services
Selling of pet supplies
From 19 May 2020
Schools can conduct lessons

(Face-to-face in small groups.
Priority given to groups like graduating cohorts.)
-
Bad news for Bubble tea fans, Bubble tea and other drink shops are to remain close until further notice.
On the other hand, we have some good news:
Singaporeans can get their haircut starting 12 May
More food options will open up starting 12 May, now that home-based food businesses can operate.
Some parents can look forward to having their children off to school from 19 May so that they can catch a breather from the "chaos" they are currently dealing with at home.
---
A Timely Reminder
While it is true that some of these measures are starting to loosen up, Singaporeans should not take it for granted.
As of 3 May 2020, Singapore still has 657 new cases.
Of which, 13 comes from the community, 18 from Work Permit holders residing outside dormitories while the rest of the cases are residing in dormitories.
We are still quite a distance away from our objective of reducing these cases to zero and we should still practise the necessary precautionary measures.
Stay safe everyone!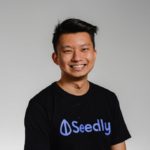 About Ming Feng
A stint in
Bloomberg
gifted me with a beer belly, which only grew larger when I moved on to become a Professional Trader. Now I turn caffeine into digestible finance-related content.
You can contribute your thoughts like Ming Feng
here.