Why the Circuit Breaker Period Is Necessary for Us (and Our Finances)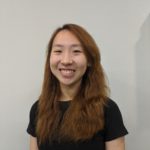 Dion Lim
●
Following the initial call for social distancing, the Government has imposed stricter measures in order to stem the spread of the COVID-19 virus. 
Especially because of the exponential increase of cases to more than 1000 within a short period of time.
While it has caused many inconveniences in everyone's daily lives, I personally believe that this circuit breaker is a necessary one.
What Is a Circuit Breaker?
A circuit breaker is an absolutely essential device in the modern world.
And one of the most important safety mechanisms in your home.
It's a switch which protects an electrical circuit from damage by cutting the power whenever there's excess current from an overload or short circuit.
Once somebody (like Electrician Calmond) fixes the problem, you can reset the circuit breaker and have electricity running in your home again.
If we draw a parallel to how we're dealing with COVID-19.
Our implementation of a circuit breaker is a cushioning measure to tackle the sharp rise in COVID-19 infections before the worst happens.
Why Is The Circuit Breaker Period Necessary for Us (and Our Finances)? 
We used to always lament about how busy our lives are.
And how much we long to just stay at home.
But now that circuit breaker measures are declared and we all have to stay home.
Plus the fact that we have Soliditary Payment and GST vouchers being given out.
It's almost as if we are being paid by the Government to stay at home.
.
.
.
Isn't it what most of us have been dreaming about — getting paid to nua (Hokkien: relax and chill) at home?
But seriously.
Not doing anything about this current situation might cause half of the population to disappear — just as easily as Thanos did with one snap of his fingers.
So we should all cooperate, adhere to circuit breaker measures, and just stay home!
But instead of just nua-ing our lives away, we can also use this opportunity to review our finances.
Or as I would like to call it: a personal finance litmus test.
And check if we have prepared for the worst sufficiently and if we have enough rainy day funds set aside.
The Ultimate 3-Step Guide to Reviewing Our Finances During This Circuit Breaker Period
"I'm too busy or tired."
Sounds familiar?
This is probably the most common excuse we use when it comes to sorting out our personal finances.
So the majority of us simply go about our daily lives and don't make a point of reviewing our finances regularly.
Even though we might have made our financial resolutions at the start of the year.
Nobody predicted the onset of the COVID-19 pandemic.
And now, we're four months into 2020, and most of our financial situations might have changed.
So this circuit breaker period gives us the perfect opportunity to re-evaluate our financials in three simple steps.
Note: you should do this review after you've first ascertained that you have sufficient put aside for your emergency funds first! 
#1: Is My Investment Strategy on Track?
While investing may be a form of passive income, it's always important to evaluate our investment strategies and risk appetites regularly. 
Some common questions you might want to ask include:
Should you allocate more money into your portfolio if it is generating good returns?
Should you rebalance your portfolio to maintain your weightage?
Should you liquidate your assets if you need the funds now?
Are your fees reasonable for your investments?
With that being said, you should only invest with money that you are prepared to lose.
(That's why you need to have your savings and emergency funds settled first!)
For those who have yet to get started on your investment journey, the best time to start was yesterday. The next best time is NOW.
#2: Am I Paying Too Much Personal Taxes?
The current COVID-19 situation and the looming possibility of a recession have been a much-needed wake-up call for many us.
With tightened budgets, there's a need to better differentiate our wants and needs.
Besides doing salary allocation according to the 50-20-30 rule.
We should also look at maximising our money by checking if there are any reliefs that we can qualify for in order to lower our personal income tax.
And while we're at it, we should spend some time and follow this simple checklist on how to file and pay your income tax.
PSA: the deadline has been extended to 31 May 2020 (Sunday) but don't wait until then!
#3: Am I Protecting My Income and Family?
With many companies currently cutting jobs, retrenchment may come unexpectedly and it might be difficult to cope.
Likewise, this pandemic has definitely shown us how vulnerable and fragile our lives and livelihoods are.
So we need to be prepared for whatever may happen (touchwood) just in case.
With this in mind, it's good to evaluate your insurance policies to ensure that you have the correct type of insurance and sufficient coverage to protect you and your dependants (eg. your family).
It could be life insurance that ensures your family is taken care of.
Or even health insurance to ensure that YOU are taken care of.
Separately, you might want to think long-term and even consider drafting a will for the worst-case scenario.
Thoughts on The Month-Long Circuit Breaker Period
This circuit breaker period has given us a rare opportunity to hit the pause button in our lives. 
While it's a good break for us all to stay safe, rest, and recharge.
We should not waste this month nua-ing away. 
Instead, we should use it wisely as a form of reflection and preparation for what's to come in the future.
From setting our priorities straight, to forming new (and good) habits, and kicking away those that are not necessary.
We need to remember that in the month ahead while we stay home and fight the virus together.
That there's plenty to look forward to after this is over.
Till then, stay safe everyone!
About Dion Lim
Busy
undergrad
by day, an aspiring entrepreneur by night. Fuelled by floorball and doodling, I chomp on bite-size pieces of finance to prep for an adventure that won't make me yawn.
You can contribute your thoughts like Dion Lim
here.