Your 60-Second Guide to City Developments Limited (SGX: C09) Shares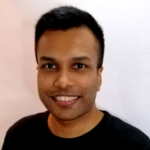 Sudhan P
●
In this series, we feature one Singapore-listed company each time as a quick guide to essential things you should know about it in 60 seconds.
Right now, we have property giant City Developments Limited (SGX: C09). Previously, we explored Singapore Airlines (SGX: C6L), our flag carrier.
What's City Developments' Business About? 
City Developments is one of the largest property companies in Singapore with a network spanning 106 locations in 29 countries and regions.
The property giant's portfolio comprises residences, offices, hotels, serviced apartments, shopping malls, and integrated developments.
The following shows City Developments' geographical reach and property data by type:
In terms of 2019 revenue breakdown by geography, 45% of City Developments' business came from Singapore, 16% from the US, 13% from the UK, 4% from China, and the remaining 22% from what's classified as "Others".
By business segment, 50% of 2019 revenue was from hotel operations, followed by property development (33%), investment properties (13%), and others (4%).
Some of the properties City Developments owns in Singapore are Republic Plaza, Fuji Xerox Towers, and City Square Mall.
City Developments also has stakes in two Singapore-listed REITs, and they are CDL Hospitality Trusts (SGX: J85) and IREIT Global (SGX: UD1U).
City Developments' Financial Highlights 
Now, let's look at how City Developments performed financially from 2015 to 2019 (the company has a 31 December year-end):
2015
2016
2017
2018
2019
Revenue
(S$' million)
3,304
3,905
3,829
4,223
3,429
Net profit
(S$' million)

773
653
522
557
565
Net asset value per share
(S$)
9.89
10.22
10.33
11.07
11.60
Net gearing ratio (%)
26
16
9
31
61
Interest cover ratio (times)
13.0
12.5
13.5
14.9
14.0
Return on equity
(%)
8.6
7.0
5.6
5.6
5.4
City Developments' top- and bottom-line did not perform well over the past five years; revenue grew by only around 4% in all while net profit declined by 27%.
Return on equity, which is a measure of a company's ability to generate profits from shareholders' capital, has also been dismal at 5.4% in 2019.
A bright spot is that net asset value per share has been growing at 4% per annum from 2015 to 2019 while interest cover last year was strong at 14x.
City Developments' Dividend History
City Developments has been paying shareholders well in the last five years, as seen below:
2015
2016
2017
2018
2019
Total dividend per share
(Singapore cents)
16.0
16.0
18.0
20.0
20.0
The company's total dividend per share has been growing from S$0.16 in 2015 to S$0.20 in 2019.
One Major Risk for City Developments to Take Note Of
As seen earlier, most of City Developments' revenue comes from hotel operations and property development.
Therefore, any headwinds in those segments could have a huge impact on City Developments' overall business.
The Covid-19 pandemic is creating huge hotel vacancies here and abroad.
Coupled with the slow take-up rate of private properties in Singapore due to the additional cooling measures introduced in July 2018, City Developments' revenue is likely to be hit in 2020 and possibly longer.
Sherman Kwek, City Developments' chief executive, said the following in the 2019 earnings release:
"The virus outbreak is a fitting reminder that with globalisation and CDL's scale, we cannot be overly reliant on a specific geography or asset class. We will continue to build a diversified portfolio, enabling us to tap on various sustainable income streams to withstand cyclical headwinds and market shifts."
It will be interesting to understand how City Developments can diversify its business further in the years ahead.
City Developments' Share Price and Valuation
City Developments' lack of financial growth from 2015 to 2019 seems to have translated into its share price performance.
Over the past five years, City Developments' share price has fallen by around 28%.
At City Developments' share price of S$7.56, it has a price-to-book (PB) ratio of 0.7 and a dividend yield of 2.6%.
Want to Discuss Further?
Why not check out the Seedly Community and participate in the discussion surrounding stocks like City Developments Limited (SGX: C09) and many more!
Disclaimer: The information provided by Seedly serves as an educational piece and is not intended to be personalised investment advice. ​Readers should always do their own due diligence and consider their financial goals before investing in any stock. 
About Sudhan P
It isn't fair competition when only one company in the world makes Monopoly. But I love investing in monopolies. Before joining the Seedly hood, I had the chance to co-author a Singapore-themed investment book – "Invest Lah! The Average Joe's Guide To Investing" – and work at The Motley Fool Singapore as an
analyst
.
You can contribute your thoughts like Sudhan P
here.