ComfortDelGro's (SGX: C52) 2020 Financial Results: Business Picked up in the Second Half of the Year
ComfortDelGro Corporation Ltd (SGX: C52) is one of the world's largest land transport firms.
It operates buses, taxi, rail services, car rental and leasing, automotive engineering services, and inspection and testing services, among other businesses.
The land transport giant just announced its financial results for 2020.
Overall, its business was affected by the pandemic. But it seems to be picking up as revenue hit a trough in the 2020 second-quarter.
Let's dive deeper…
---
TL;DR: ComfortDelGro Posts Dismal 2020 Results As Expected
Here's a summary of ComfortDelGro's latest financial results:
2020 revenue decreased by 17% while net profit fell 77%, both on a year-on-year basis.
The land transport giant said that COVID-19 weighed heavily on its 2020 financial performance.
However, activity levels gradually improved in most geographies in the final quarter of 2020, after the relaxation of lockdown measures.
ComfortDelGro's 2020 total dividend fell to 1.43 Singapore cents, down from 9.79 cents a year back.
---
Business Affected by COVID-19, but It's Picking up 
For 2020, ComfortDelGro saw its revenue tumble 17.2% year-on-year to S$3.23 billion, down from S$3.90 billion a year back.
The pandemic has certainly taken a toll on ComfortDelGro's business, affecting its operations across all seven countries, with non-essential services hit the hardest.
With that, the company went into its first-ever full-year operating loss of S$46.2 million (excluding governmental relief packages).
After considering the relief packages dished in various countries ComfortDelGro has operations in, the group managed to post an operating profit of S$123.1 million, down 70.4% year-on-year.
The following chart shows the breakdown of operating profit by various business segments:
ComfortDelGro's profit attributable to shareholders for 2020 fell 76.7% to S$61.8 million. Earnings per share came in at 2.85 Singapore cents, down from 12.23 cents a year back.
Breaking down the 2020 financial results on a quarterly basis, ComfortDelGro's revenue improved in the second half of the year.
The company said that activity levels slowly improved in most geographies in 2020 fourth-quarter after the relaxation of lockdown measures.
ComfortDelGro returned to operating profit before government relief in the final quarter of 2020.
One bright spot is that ComfortDelGro's balance sheet strengthened for the year, despite lower profitability.
As of 31 December 2020, it had S$742.8 million in short-term deposits and bank balances, and total borrowings of S$463.7 million. This translates to a net cash position of around S$278 million.
In comparison, at the end of 2019, ComfortDelGro had S$64 million in net cash.
The group's cash flow from operations for 2020 fell 20.7% year-on-year to S$483.7 million.
Lower Dividend for 2020
ComfortDelGro has declared a final dividend of 1.43 Singapore cents per share for 2020, representing a dividend payout ratio of 50%.
The group didn't pay an interim dividend to conserve cash, leading to higher cash balance as seen earlier.
Lim Jit Poh, ComfortDelGro's chairman, explained:
"We did not declare a mid-year dividend – the first time in our history that we failed to do so. It was necessary to conserve cash in an environment which called for prudence. As we end the year, we felt it was important for us to extend a gesture of thanks to our shareholders and this is why we have proposed a small dividend based on our declared dividend policy guidelines even though full recovery remains uncertain."
In comparison, for 2019, ComfortDelGro's total dividend was 9.79 cents per share (an interim dividend of 4.50 cents and a final dividend of 5.29 cents).
Jittery Outlook
Even though Singapore has managed to curb the coronavirus spread, there has been a resurgence of COVID-19 in other countries.
New virus strains and further mutations could also make recovery uncertain.
Looking ahead, the land transport giant said:
"The global COVID-19 situation remains fluid, hence the Group continues to maintain a cautious outlook for financial year 2021. Notwithstanding the current uncertainties, the Group remains committed to its long-term mobility strategy and continues to transform and build its capabilities while looking for growth opportunities."
At ComfortDelGro's share price of S$1.58, it has a price-to-earnings (P/E) ratio of 55x and a dividend yield of 0.9%.
Want to Discuss Further?
Why not check our community at Seedly and participate in the discussion surrounding stocks like ComfortDelGro Corporation Ltd (SGX: C52) and many more!
Disclaimer: The information provided by Seedly serves as an educational piece and is not intended to be personalised investment advice. ​Readers should always do their own due diligence and consider their financial goals before investing in any stock. The writer may have a vested interest in the companies mentioned.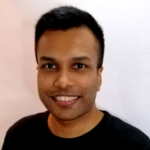 About Sudhan P
It isn't fair competition when only one company in the world makes Monopoly. But I love investing in monopolies. Before joining the Seedly hood, I had the chance to co-author a Singapore-themed investment book – "Invest Lah! The Average Joe's Guide To Investing" – and work at The Motley Fool Singapore as an
analyst
.
You can contribute your thoughts like Sudhan P
here.