Your 60-Second Guide To ComfortDelGro Corporation Ltd Shares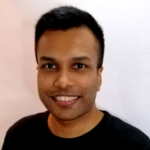 Sudhan P
●
In this series, we will feature one Singapore-listed company each time as a quick guide to everything you should know about it in 60 seconds.
Right now, we have ComfortDelGro Corporation Ltd (SGX: C52).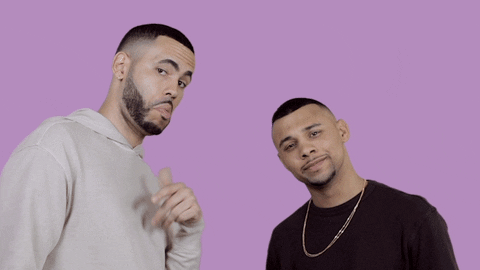 What's ComfortDelGro's Business About? 
ComfortDelGro is one of the largest land transport companies in the world. The company operates in several countries, including Singapore, Australia, and the United Kingdom.
ComfortDelGro's businesses include bus, taxi, rail, car rental and leasing, automotive engineering services, inspection and testing services, and driving centre, among others.
The bus and rail businesses in Singapore operate under a separately-listed company, SBS Transit Ltd (SGX: S61). As of 31 December 2019, ComfortDelGro owned around 74% of SBS Transit.
Meanwhile, its inspection and testing services business operates under VICOM Limited (SGX: V01), which is around 67% owned by ComfortDelGro.
ComfortDelGro's Financial Highlights 
The following shows ComfortDelGro's financial summary from 2014 to 2019:
| | 2014 | 2015 | 2016 | 2017 | 2018 | 2019 |
| --- | --- | --- | --- | --- | --- | --- |
| Revenue (S$' million) | 3,680.2 | 3,725.7 | 3,635.5 | 3,576.4 | 3,805.2 | 3,905.7 |
| Net profit (S$' million) | 283.5 | 301.9 | 317.1 | 301.5 | 303.3 | 265.1 |
| Earnings per share (cents) | 13.29 | 14.07 | 14.72 | 13.95 | 14.01 | 12.24 |
| Net profit margin | 7.7% | 8.1% | 8.7% | 8.4% | 8.0% | 6.8% |
| Return on equity | 13.1% | 13.3% | 13.2% | 11.8% | 11.6% | 10.2% |
Over the past five years, the company's revenue grew from S$3.68 billion to S$3.91 billion, up around 1% each year. However, net profit has declined from S$283.5 million to S$265.1 million during the same time frame.
The slow revenue growth can be mainly attributed to the slowdown in ComfortDelGro's taxi and automotive engineering services businesses. Keen competition from ride-hailing apps such as Grab has affected ComfortDelGro's business. 
For the first nine months of 2020, ComfortDelGro saw its revenue and net profit fall by 19.3% and 92.7%, year-on-year, respectively, largely due to impact from the COVID-19 pandemic. 
A bright spot is that the company's balance sheet is strong. As of 30 September 2020, it had S$750.9 million in cash and short-term deposits with S$635.4 million in borrowings and finance leases, giving a net cash position of S$115.5 million.
ComfortDelGro's Dividend History
Here, let's look at how much dividends ComfortDelGro has paid out to shareholders over the years.
| Year | Dividend per share (Singapore cents) |
| --- | --- |
| 2014 | 8.25 |
| 2015 | 9.00 |
| 2016 | 10.30 |
| 2017 | 10.40 |
| 2018 | 10.50 |
| 2019 | 9.79 |
ComfortDelGro's total dividend per share has increased by around 3% each year, from 8.25 cents in 2014 to 9.79 cents in 2019.
However, for the first half of 2020, ComfortDelGro didn't declare any dividend. Chairman Lim Jit Poh said the following in the company's earnings release:
"Given the continued uncertainty in the global landscape, the Board has decided not to declare a half-time dividend. This is the first time we have done this and we feel it is the only prudent thing to do as we need to conserve cash. We will be reviewing the final dividend at the end of the financial year in accordance with our existing dividend policy."
Major Risk for Comfortdelgro to Take Note Of
Other than business risks due to the coronavirus, I would say one of the biggest risks for ComfortDelGro comes from its taxi business, whose revenue has fallen since hitting a high in 2015.
In 2019, taxi revenue continued its decline, falling 8% to S$668.6 million. The land transport giant said during the year that its taxi business was affected by "strong competition which resulted in a reduction in operating fleet".
ComfortDelGro's Share Price and Valuation 
ComfortDelGro's share price has fallen around 45% since 2015.
At the time of writing, ComfortDelGro's share price is at S$1.67, and this gives a price-to-earnings (P/E) ratio of 32x.
Want to Discuss Further?
Why not check our community at Seedly and participate in the discussion surrounding stocks like ComfortDelGro Corporation Ltd (SGX: C52) and many more!
Disclaimer: The information provided by Seedly serves as an educational piece and is not intended to be personalised investment advice. ​Readers should always do their own due diligence and consider their financial goals before investing in any stock. The writer may have a vested interest in the companies mentioned.
About Sudhan P
It isn't fair competition when only one company in the world makes Monopoly. But I love investing in monopolies. Before joining the Seedly hood, I had the chance to co-author a Singapore-themed investment book – "Invest Lah! The Average Joe's Guide To Investing" – and work at The Motley Fool Singapore as an
analyst
.
You can contribute your thoughts like Sudhan P
here.