Community: Tips From Everyday Singaporeans On Reaching Your First $100k
#SquadGoals
We asked a question on the possibility of saving $100K by 30 years old on Monday, and we got some really amazing replies on our Facebook, much to our astonishment.
Here are the TOP 4 tips from our users below!
Tip 1: Use a simple Budgeting approach
Jen Ong & Steve Chee brought up a very good budgeting plan in their comments. They mentioned the 50/20/30 approach to budgeting. The 50/20/30 is a quick solution in the big picture for readers who are new to budgeting. By following this simple rule, one will portion half of his income on his daily expenses and necessities. One will go on and save 20% of his income and the remaining 30% on his wants, such as the latest designer shirt from H&M or to catch a concert he is interested in.
Rijia Lin had actually mentioned the use of the Seedly app as an avenue to make this process easier to track her spending!
Tip 2: Spend only on Necessities
Easter Wong brought up a really good point on living frugally in her comment. If there is one weakness about the millennials, it will be that millennials are not spending within their means. According to Business times, only 7 out of 13 millennials managed to track their expenses and stay within their means. Not really a healthy number we would say.
Chandan Partab actually gave us a really good quote to you, which you see in the header image, on how a journey of a thousand miles begin with a simple step. He also gave a big tip on using SHOPBACK to save money on online purchases, especially on necessities as well!

Tip 3: Invest wisely in low-cost ETFs or your CPF SA (special account)
When it comes to investing, the risk of investing definitely outweighs that of leaving the money alone.
For readers who might not feel that they are financially savvy enough to start investing, reader Brian Cheung believes in plonking into CPF SA for 4-5% returns.
Jensen Lee, who reads up on personal finance stated some of his preferred investments such as the STI ETF, the ABF Singapore Bond Index Fund, iShares Core MSCI World UCITS ETF and in education! (refer above to photo)
Tip 4: Pool together extra cash for a Property investment
Most Singaporeans believe in our property market, as it had produced quite a good record of people making a profit out of it. Reader JR Tan brought out a good strategy on how one can buy a property together with his siblings, sharing the cost together. Once the property reaches a good price, selling it off for a profit will make one his 100k or maybe more.
Read also: What Are The Returns On Investing In A HDB flat?
---
Conclusion: Is It Really Possible? 
"Just keep swimming, swimming, swimming" – Dory from Finding Nemo
In our point of view, $100k is subjective and depends on a lot of factors. There are Singaporeans fortunate enough to not have to carry the burden of an education loan or Singaporeans fortunate enough to have a really high starting salary.
Yes, Start early 
Having said that, the fundamentals of a good personal finance mindset should not change, and the key here is to start as early as possible. Setting a realistic target work towards it is the key to saving up for your first lump sum of money. This involves constant acquisitions of knowledge. Much like how reader Jennifer Chong Yun Ting has been a loyal reader of Seedly's content, the Seedly team is learning more about personal finance through research and reading up and more reading up.
Stay tuned for more community posts just like this, or drop a comment below to let us know what you think!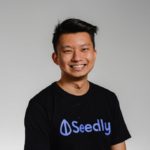 About Ming Feng
A stint in
Bloomberg
gifted me with a beer belly, which only grew larger when I moved on to become a Professional Trader. Now I turn caffeine into digestible finance-related content.
You can contribute your thoughts like Ming Feng
here.