Ultimate Comparison: How Does the TADA Taxi App Compare With Grab?
In case you've chanced upon the recent hype of a certain brightly-coloured yellow app, it was probably TADA, a new taxi booking app which was officially launched by Singapore-based blockchain start-up Mass Vehicle Ledger (MVL) Foundation on Thursday, November 15. Users can now download and signup on the TADA Taxi app.
(Read more on another highly-anticipated ride-hailing entry to Singapore: Go-Jek vs Grab)
We're equally stunned as to how TADA managed to go 'under the radar' for so long (it's launch was July, 2017) and still make such a splash after receiving LTA's Third Party Taxi Booking Service Provider license on 7th November. TADA claims to have on-boarded about 19,000 private hire car drivers to serve its 110,000-strong user base. This is a significantly higher turnout than its initial year-end target of between 2,000 and 3,000 drivers.
Source: MVL
What's their business model? TADA promises lower fares than competitors and zero commission for cabbies – a very valuable selling point that makes TADA a cut above the rest. Many users, old and new, said Tada helps to keep taxi fares affordable but admit that the relatively new service might face teething problems in its initial phase.
GRAB vs TADA
To save you from downloading the TADA app (yep, pretty sure you already have the Grab app on your device), here is a side-by-side comparison of hailing a ride on both platforms:
77 Ayer Rajah Crescent (Seedly office) to Singapore Botanic Gardens:
Grab: SGD 15 (driver takes home $12)
TADA: SGD 9
To give some context, it's currently raining here in One North, and that could very well be the notorious cause of the price surge for Grab. Another thing to note would be that despite the lower price quoted on TADA, it is an ESTIMATED fare, and for how new the app is, it could take you a while before you find a driver or not at all, thus forcing you to go back to relying on Grab for a ride.
Some analysis:
Grab
GrabCar currently tops the fare charts amongst all the ride-hailing apps in SG
GrabShare is affordable but expect long detours (riders mis-match)
ERP charges along your route are not stated upfront
Dominate the ride-hailing and private car hire market, higher chances of getting picked up
$5 penalty for 3rd cancellation onwards within 7 days (*NEW)
Can opt for same gender drivers
Drivers have to pay a ≤20% commission to Grab, this means that based on the fares above, drivers would still take home more by using the Grab app than the TADA app.
Current pricing model displayed openly:
GRAB pricing model
Applicable / Displayed Fare
Min Fare
-
Base Fare
$2.50
Per KM rate
$0.50
Per Minute rate
$0.16
Additional Surcharges
ERP Charges / Toll Charges
According to the ERP or Tolls incurred during the course of the trip, from pick-up point to destination.
Additional Waiting Time
$3 for every 5 minutes*
*A 5 minute grace period is provided during pick-up. If the driver is required to wait for the passenger for longer than 5 minutes, waiting time surcharges apply in 5 minute blocks.
Additional Stops OR Distance Travelled
Additional stops / extra distance ($5 per stop / per 5 km up to a maximum of 3 stops)
Example:
0 - 5 km, $5.00
5.1 - 10 km, $10.00
10.1 - 15 km, $15.00
15.1 - 20 km, $20.00
Note: The above distance refers to extra travel distance above and beyond the original booked ride. Please note this surcharge is not applicable for pick-up or drop-offs in multi-storey carparks / buildings
Source: Numbers adapted from Grab official website
Before the merger of Uber with Grab, I used to always compare the prices on the Uber and Grab app and somehow always found that Grab offered cheaper rides, and I could also earn GrabRewards points while at it. GrabHitch (Grab's car-pooling service) also formed a huge part of my uni-days, shuttling to and fro civilisation to the damn ulu NTU at the ends of the west of Singapore on a cheaper fare. Up till today, I still use Grab app only because of its reliability. Really, the only thing that has changed for me now is that I've made lifestyle changes to avoid cabbing unnecessarily especially when there's a route I can take by train/bus, and also to make sure I save more consciously- every bit counts, yes?
If I was still heavily reliant on Grab, then the hike in prices and unfavourable GrabRewards points scheme would make me think twice.
TADA
Blockchain-based app that sells users' transport and traffic-related data to third parties in the industry
No cancellation fees/penalty
No carpooling / ride-sharing option
Options for toddler car seat and child booster seat available (additional fee)
No clear indication of pricing model online
As much as the lower rider fares and zero commission make our eyes sparkle, I had nothing but questions and suspicions about this new app.
According to Channel NewsAsia,
"Apart from its no-commission model, it also touts the use of blockchain technology – a first among ride-hailing services in Singapore – to track and store data of all rides, while making it available to other parties in the ecosystem."
Simply put, TADA's "no-commission, low fares" model earns by collecting and perhaps sharing your personal data, something that is sure to trigger lots of people, despite it happening in almost every digitised platform you use these days.
Secondly, with the example above, a Grab driver would still take home more earnings as compared to TADA's zero-commission model, which could eventually result in a high drop-out rate of TADA drivers and riders.
In essence, if price is a deciding factor for you, and you're fully aware that your data is being used as a sort of currency, then the TADA app would meet your needs of saving money while enjoying a taxi ride. Most of us are short on choices to avoid Grab's surge pricing and are thus increasingly turning to Tada as an alternative.
Only time will tell how long they survive in this highly competitive space, what with Go-Jek's planned launch here in Singapore in due time.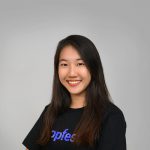 About Ruth Lum
Breaking down 'chim' finance knowledge into manageable pieces so you don't have to.
You can contribute your thoughts like Ruth Lum
here.