Concert Ticket Scalper vs Retail Scalper: Why BTS Fans Have The Right To Be Pissed?
Will you pay $12,888 just to watch your idol perform?
source: sportshub.com.sg
According to mothership.sg, BTS Singapore tickets are sold for their January 2019 performance are sold for that much online.
source: mothership.sg
The virality of this issue might have scared off these sellers, and when Seedly went to check out the price of the tickets, the highest was at $4,440.
source: StubHub.sg
The price was actually pushed up scalpers.
Scalpers are people who camp overnight to get tickets or get them online with the pure intention of selling it for a high price.
The actual ticket price of BTS WORLD TOUR 'LOVE YOURSELF'
We did a quick check on how much was the original price for the tickets. They were sold at $348, $268, $238, $198, $148, $118 and $88 excluding booking fee. This means that the tickets are sold for as much as 12 times higher than the actual price.
A typical Singaporean worker's median monthly salary is at S$3,500.
The ticket price of $4,440 actually exceeds the monthly wage of 50% of Singaporeans.
---
What they have in common: iPhone launch vs Bots for sneakerheads vs Concert Ticket Scalping
The act of scalping is not uncommon.
Here are some of the act of scalping we might be more familiar with:
The famous McDonalds' Hello Kitty Plush toy queue
Queueing for iPhones or Apple Watch, just to sell it online or overseas
Using bots to queue for limited edition sneakers for sneakerheads
The mechanism behind it is simple:
Camp to get a good queue number to purchase something I know will be of value
Sell it to fans of the product at a way higher value.
Earns a profit from the "hard work"
Same same but different
In May last year, Ed Sheeran's fans were victims of ticket scalpers too, very similar to what happened to the recent BTS ticket sales.
If there are already so many cases of people earning money from scalping products, why is it that people are so much angrier when it comes to concert tickets?
The reason behind it is simple:
Idol's Concert
Product
Lack of substitutes
Fans of BTS, may not be a fan of other other celebrities.
Can always try to get other phones instead of iPhone.
Time Constraint
Fans who fail to get tickets by concert date will miss out their idol's performance.
Have all the time in the world to negotiate and shop online.

Can even get it second hand.
Getting it overseas
More costs incurred when we factor in flight ticket and accommodation.
Importing overseas
Difference in experience
Catching a BTS concert is different from catching them next year.

(Different songs, visual effects, dance moves etc.)
Using an iPhone XS today and a year later has no difference in experience.
Ultimately, fans of certain celebrities should have all the rights to the opportunity to catch their favourite idol perform, having supported them for a period of time.
Product loyalty works a little differently in this case as there is no time constraint to it.
Getting an iPhone today and getting it in a month's time is nothing compared to catch BTS in January and not catching them at all. The opportunity cost involved is way higher.
---
The scalpers know this very well and turn it into a money-making opportunity.
On top of that, they are not afraid of flaunting it which definitely leave a bitter taste in the mouth of any true blue BTS fan.
source: twitter
---
Things to lookout for before buying BTS "Love Yourself" Concert Ticket
While BTS fans out there may be feeling dejected for not being to secure a ticket to catch their favourite idol, here are some actions they can take.
Be patient
To add on to BTS fans' woes, scalping is technically not illegal.
What BTS fans can do is to be united on this:
Do not feed the scalpers.
Like the fans, ticket scalpers are faced with the concert date as the deadline to get rid of their tickets. This means that the price will only get lower if all the BTS fans are united on this.
Report the scalpers.
One can also report any scalpers or possible scammers to Live Nation, One Production and Sports Hub.
Possible scammers
Some of the fans have pointed out some possible scammers. BTS fans do take note.
source: twitter
What could have been done better?
Some of the possible solutions to prevent such incident from happening will be:
Event tickets need to come with a proper identification document before one can enter the event venue.
Tickets are non-transferrable and can only be sold back to the event organiser which they will then, push it out to the market again.
Official fan clubs of artiste are allowed a private sale before the official launch. This ensures that true fans get the tickets first.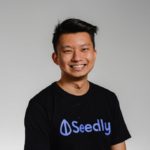 About Ming Feng
A stint in
Bloomberg
gifted me with a beer belly, which only grew larger when I moved on to become a Professional Trader. Now I turn caffeine into digestible finance-related content.
You can contribute your thoughts like Ming Feng
here.