The Ultimate Guide to Securing Concert Tickets in Singapore
Concerts are back and stronger than ever!
But if you are a concert noob like I once was, you'll probably have missed out on concert tickets because you were:
Too slow to buy concert tickets
Didn't have priority booking
Broke
So if you're feeling FOMO and want to make sure that you can secure concert tickets for your next concert, here are the upcoming concerts for 2022 and tips on how to secure that ticket!
---
TL;DR: The Ultimate Guide to Securing Concert Tickets in Singapore
| Artiste | Ticket Price (excl. booking fees) | General Ticket Release Date | Concert Date | Location |
| --- | --- | --- | --- | --- |
| Seventeen | $188 - $348 | 30 July 2022, 10 am | 13 October 2022 | Singapore Indoor Stadium |
| JJ Lin | $148 - $348 | 29 July 2022, 6 pm | 4 - 5 November 2022 | National Stadium |
| Maroon 5 | TBC | TBC | 28 November 2022 | National Stadium |
| Guns and Roses | $128 - $288 | 28 July 2022, 10 am | 12 November 2022 | National Stadium |
| (G)I-DLE | $128 - $248 | 23 July, 10 am | 1 October 2022 | The Star Theatre |
| keshi | $78 - $288 | 14 July, 10 am | 30 November 2022 | The Star Theatre |
| Mayday | $108 - $308 | 1 July, 10 am | 3 December 2022 | National Stadium |
| Billie Eilish | $130 - $310 | 28 June, 10 am | 21 August 2022 | National Stadium |
| The Script | $98 - $188 | 23 June, 10 am | 25 September 2022 | Singapore Indoor Stadium |
| Eric Chou | $128 - $338 | 10 June 2022, 10 am | 10 - 11 September 2022 | Singapore Indoor Stadium |
| LANY | $118 - $408 | 10 June, 10 am | 7 November 2022 | Singapore Indoor Stadium |
| Jay Chou | $218 - $388 | 5 May 2022, 10 am | 17 - 18 December 2022 | National Stadium |
| Justin Bieber | $108 - $688 | 21 April 2022, 10 am | 25 October 2022 | National Stadium |
Here's a quick rundown of how to secure concert tickets:
---
For this article, I'll be using Seventeen as an example.
1. Figure Out the Details
Once you've confirmed that you are able to attend your concert of choice, the next most important thing is to figure out when tickets go on sale. But since you're reading this, you're obviously not a pleb and you'll want to be ahead of the curve with pre-sales/priority bookings/early bird sales yada yada. I'll be referring to these as priority bookings.
For Seventeen's concert, we know that general ticket sales start on 30 July 2022 at 10am. Usually, priority bookings will take place a day or several days before general ticket sales.
2. Find Out What Booking/Sales Channels To Use And Sign Up For Them (Ticketmaster, SISTIC)
Next, you'll want to make sure that you are buying from official booking/sales channels to avoid getting scammed while looking out for any priority bookings available.
Some major channels include Ticketmaster and SISTIC where you can create accounts to streamline the process of buying concert tickets.
A quick Google search for Seventeen's concert tickets reveals that Ticketmaster is an official booking channel for the concert.
3. Get Priority Booking
This is perhaps one of the most important steps. In order to get priority booking, you'll generally have to be a member of things like Livenation, the artiste's fan club or a cardholder of Mastercard/Visa or bank credit cards.
But before you go signing up for a whole bunch of credit cards/memberships, remember to be aware of the annual fees and any other fees that come with them.
For regular concert-goers, you'll most likely be familiar with Livenation, which is a website that alerts you of most of the upcoming events in Singapore. This account is free to sign up for and a useful tool to get priority bookings as well.
In the case of Seventeen, Ticketmaster shows us all the priority bookings available. Unfortunately, we've already missed a CARAT member pre-sale and a PayPal pre-sale. However, there is an upcoming Livenation pre-sale on 29 July 2022 at 10am.
Hence, for fans of Seventeen who have missed or do not qualify for the previous priority bookings, signing up for Livenation will give you a chance to get tickets a day earlier than the general public.
4. Get Ready For D-day (Buying Concert Tickets The Moment Sales Start)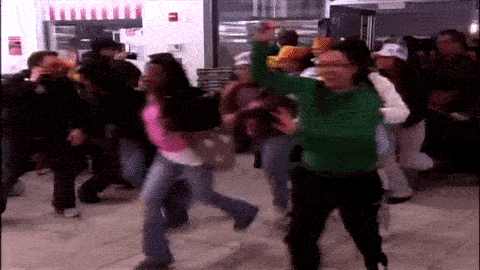 Now that you've got the date of your priority booking (29 July 2022, 10 am on www.livenation.sg for Seventeen), it's time to prepare for D-day in the true spirit of kiasu (Hokkien: selfish attitude from fear of missing out).
Here are some advanced tips to help you secure a slot.
If you have access to multiple devices (computers, mobile phones, tablets, etc.), USE THEM! Depending on how kiasu you are, you can start preparing 30 minutes before priority booking ticket sales start and have all your devices logged into the respective accounts with the "Buy" page ready to be refreshed.
If you're a tech-savvy user, you can even set up auto-refresh extensions on Google Chrome and set the timer to 10  – 15 seconds. This helps your alternative devices refresh automatically while you can manually refresh on your main device. Once you're in, remember to turn the extension off.
Last but not least, have your payment details at the ready. If available, you may also store your payment details on Google Chrome or your device's "Remember payment details" feature for a quick checkout.
Pro Tip: Remember to look out for additional promotions and use the best credit cards for payment to save some money and maximise your spending!
---
Still Didn't Manage to Get Tickets?
Don't worry. Sometimes, server issues, budgeting oversights or plain old forgetfulness might catch us by surprise, causing us to miss out on ticket sales.
Luckily, all hope is not lost as you can still look for resale tickets on Carousell or other communities on Telegram, Whatsapp and so on.
But, you may run into scalpers who mark up the prices and run higher risks of getting scammed. So be sure to do your research before getting resale tickets or just wait for the next concert!
Pro Tip: Set aside a budget just for concert tickets so you won't be broke the next time one of your favourite artistes performs in Singapore!
About Justin Oh
Your average Zillennial who is obsessed with anime, games, movies and of course, personal finance. Join me as I break down personal finance into easily digestible and fun bits!
You can contribute your thoughts like Justin Oh
here.