Overheard at a coffee shop: "Eh! Since your girlfriend keep buying make-up from M-A-C and Michael Kors, why don't you invest in Estée Lauder stocks?"
LVMH Moët Hennessy – Louis Vuitton SE (Also Known As LVMH)
I remember attending one of Fendi's closed-door event just to see what's up.
This Fendi X FILA collaboration is to die for, but not good for personal finance.
At the event, I went a little crazy on the booze, sipping on some Moët Champagne. My friend was showing us his latest Tag Heuer, but his partner's expensive Louis Vuitton handbag stole the show.
We ended the night at one of my favourite clubs, CÉ LA VI where we downed a bottle of Belvedere Vodka.
Welcome to the world of conglomerates. Most of the brands stated above were subsidiaries of a French multinational luxury goods conglomerate, LVMH. Christian Dior SE (also known as Dior) holds 42.36% shares and 59.01% voting rights within LVMH.
---
Some Of The Largest Conglomerates In The World
Conglomerates are the result of years of acquisitions and mergers between companies. They ultimately form several smaller companies owned by a larger corporation. Each of these smaller companies takes charge and run their own entity.
---
Who Are You Really Paying?
We look at some of the brands which Singaporeans are more familiar with.
Some of which are brands we see on a daily basis and the conglomerate which owns them can surprise you!
---

Nestlé
Nestlé has got more than 2,000 brands under its wing. Nestlé dominated a few categories around the world with its brands.
These categories include:
Beverages (Coffee, water included)
Cereals
Chilled products
Chocolate, confectionery and baked goods
Frozen food,
Infant foods
Petcare and many more
In the year 2018, Nestlé made a total revenue of CHF91.43 billion (S$125.23 billion).
Here are some of the brands under Nestlé which Singaporeans are super familiar with:
Brands Of Beverages Under Nestlé
Carnation
Milo
Dolce Gusto
Nescafé
Nespresso
Starbucks (Perpetual License)
Perrier
Ice Mountain
Libby's
Enviga
Internation Roast
Brands Of Cereals Under Nestlé
Cheerios
Koko Krunch
Cookie Crisp
Honey Stars
Milo Cereals
TRIO Cereal
Nestlé Corn Flakes
Fitness
Golden Nuggets
Curiously Cinnamon
Curiously Strawberry
Brands Of Chocolate, Confectionery And Baked Goods Under Nestlé
After Eight
Chips Ahoy!
Kit Kat
Milky Bar
Munch
Munchies
Rolo
Smarties
Rowntrees
Scorched Almonds
Brands Of Petcare Products Under Nestlé
Friskies
Mighty Dog
Dog Chow
Cat Chow
Busy Bone
---
The Luxury Fashion Industry
For those who are into luxury fashion, do note that most of your fashion brands below to only a handful of conglomerates. Most of the brands at least, except brands such as Chanel which is owned.
---

LVMH Moët Hennessy – Louis Vuitton SE (Also Known As LVMH)
When it comes to luxury goods, LVMH is one of the largest conglomerates in the world.
Listed on the Euronext Paris exchange, one can look to invest in LVMH (MC: FP) should you believe in the business of LVMH.
LVMH recorded revenue of €46.8 billion (S$70.79 billion) in the year 2018. On top of fashion and leather goods, LVMH also has subsidiaries in wine, spirits, watches, jewellery, perfume and cosmetics.
You might be one of LVMH's supporter. Check out some of the brands under LVMH which Singaporeans are familiar with:
Fashion And Leather Goods Brands Under LVMH
Loewe
Moynat
Louis Vuitton
Berluti
Rimowa
Patou
Loro Piana
Fendi
Celine
Christian Dior
Emilio Pucci
Givenchy
Kenzo
Marc Jacobs
Fenty
Pink Shirtmaker
Nicholas Kirkwood
Wine And Spirits Brands Under LVMH
Clos Des Lambrays
Chateau D'yquem
Dom Perignon
Ruinart
Moët & Chandon
Hennessy
Veuve Clicquot
Ardbeg
Chateau Cheval Blanc
Belvedere
Cloudy Bay
Mercier
Can you spot your favourite alcohol?
Perfumes And Cosmetics Brands Under LVMH
Acqua di Parma
Benefit Cosmetics
Cha Ling
Fenty Beauty by Rihanna
Fresh
Givenchy Parfums
Guerlain
Kat Von D Beauty
Kenzo Parfums
Maison Francis Kurkdjian
Make Up For Ever
Marc Jacobs Beauty
Parfums Christian Dior
Perfumes Loewe
Watches And Jewellery Brands Under LVMH
Bvlgari
Chaumet
Fred
Hublot
TAG Heuer
Zenith
Other Brands Under LVMH
Sephora
CÉ LA VI
Le Bon Marché Rive Gauche
Starboard Cruise Services
---

Kering
To all the Gucci lovers out there, bet you have no idea who is the luxury group behind the brand.
Kering recorded revenue of €13.7 billion (S$20.69 billion) in the year 2018. Unlike LVMH, Kering is quite focused on the sectors which their brands are in. All the brands they own are on the luxury fashion sector.
Kering is listed on the Paris Stock Exchange under the ticker EPA: KER.
Brands Under Kering
Check out some of the brands under Kering which Singaporeans are familiar with:
Gucci
Saint Laurent
Bottega Veneta
Balenciaga
Alexander McQueen
Brioni
Cartier Eyewear
Montblanc Eyewear
Puma Eyewear
Boucheron
Pomellato
DoDo
Qeelin
---

Prada Group
Prada is an Italian luxury fashion house with a few brands under its wing. In the year 2018, they made a total of €1.5 billion (S$2.27 billion) in revenue. Prada is listed in the Hong Kong Stock Exchange under ticker 1913: Hong Kong.
Brands Under Prada
Check out some of the brands under Prada which Singaporeans are familiar with:
Prada
Miu Miu
Church's
Car Shoe
Pasticceria Marchesi
---

Arcadia
Arcadia Group headquarters in London, United Kingdom. They made a total of £1.9 billion (S$3.32 billion) in revenue.
Brands Under Prada
Subsidiaries of Arcadia Group which Singaporeans are familiar with:
Burton
Dorthy Perkins
Evans
Miss Selfridge
Topman
Topshop
Outfit
Wallis
---
All Beauty Products Are Owned By Only A Few Conglomerates
I am in tears right now. Having supported brands such as Pantene and Gillette, I found out today that they fall under the same umbrella, Procter and Gamble (P&G). The $445 billion industry is dominated by a small number of conglomerates worldwide.
Here are the companies dominating the space, other than the previous mentioned LVMH. Prepare to be taken aback!
---

L'Oréal
According to Insider, L'Oréal has the most brands under its wing. In the year 2018, these brands drove a total revenue of €26.93 billion (S$40.70 billion) for L'Oréal.
Here are some of the brands L'Oréal owns:
Lancôme.
Giorgio Armani.
Yves Saint Laurent Beauté
Kiehl's.
Ralph Lauren.
Shu Uemura.
Urban Decay.
Garnier
Maybelline
NYX Professional Makeup
L'Oréal
---

Unilever
Unilever made a total revenue of €50.982 billion (S$77.05 billion) in the year 2018. It is one of the world's leading consumer goods companies with more than 400 brands.
On top of beauty, Unilever owns brands in the food and beverages and home care industry.
Here are some of the brands Unilever own which are familiar to Singaporeans:
Some Of The Food And Beverages Brands Under Unilever
Ben & Jerry's
Best Foods
Colman's
Lipton
Fruc
Lyons
Paddle Pop
Pot Noodle
Popsicle
Marmite
Pure Leaf
Wall's
Knorr
Cornetto
Magnum
Fun fact: Unilever is the world's biggest Ice Cream manufacturer.
Some Of The Beauty Brands Under Unilever
Dove
Clear
Lifebuoy
Sunsilk
Lux
Rexona
Citra
Aviance
Hazeline
Toni & Guy
Vaseline
Mately
Some Of The Home Care Brands Under Unilever
Unilever also has brands that produce home care necessities. Some of the brands are as follows:
Cif
Comfort
Jif
Persil
Sunlight
Vixal
Sunil
If these terms sound foreign to you, simply check out their logos online. Pretty sure you will be able to recognise most of them!
---

Estée Lauder
Estée Lauder made a total revenue of USD11.82 billion (S$16.1 billion) in the year 2017. It is listed on the New York Stock Exchange under the ticker NYSE: EL.
Some Of The Brands Under Estée Lauder
Here are some of the brands Estée Lauder owns:
AERIN Beauty
Aramis
Aveda
BECCA
Bobbi Brown
Bumble and bumble
Clinique
Darphin
DKNY
Donna Karan Cosmetics
Editions de Parfums
Frédéric Malle
Ermenegildo Zegna Parfums
Estée Lauder
GLAMGLOW
Jo Malone London
KILIAN
Kiton
La Mer
Lab Series
Le Labo
M·A·C
Michael Kors Beauty
Origins
RODIN olio lusso
Smashbox
Tom Ford Beauty
Tommy Hilfiger
Too Faced
Tory Burch Beauty
---

Procter and Gamble (P&G)
The Procter and Gamble (P&G) company is an American conglomerate.
Listed in New York Stock Exchange, it is traded under stock ticker NYSE: PG. As of the year 2019, P&G made a total of USD67.68 billion (S$92.23 billion).
Some Of The Brands Under Procter and Gamble (P&G)
Here are some of the brands under P&G's wing:
Pampers
Tide
Ariel
Downy
Ace
Gain
Tampax
Head & Shoulders
Herbal Essences
Old Spice
Pantene
Febreze
Ambi Pur
Braun
Gillette
Vicks
Oral-B
---

Shiseido Group
Shiseido is a Japanese multinational personal care company. It is listed on the Tokyo Stock Exchange under ticker 4911:TYO.
In the year 2018, it generated 1.095 trillion JPY (S$13.7 billion) in revenue. Their range of brands stretched from high-end cosmetic, fragrance to personal care and healthcare.
Some Of The Brands Under Shiseido Group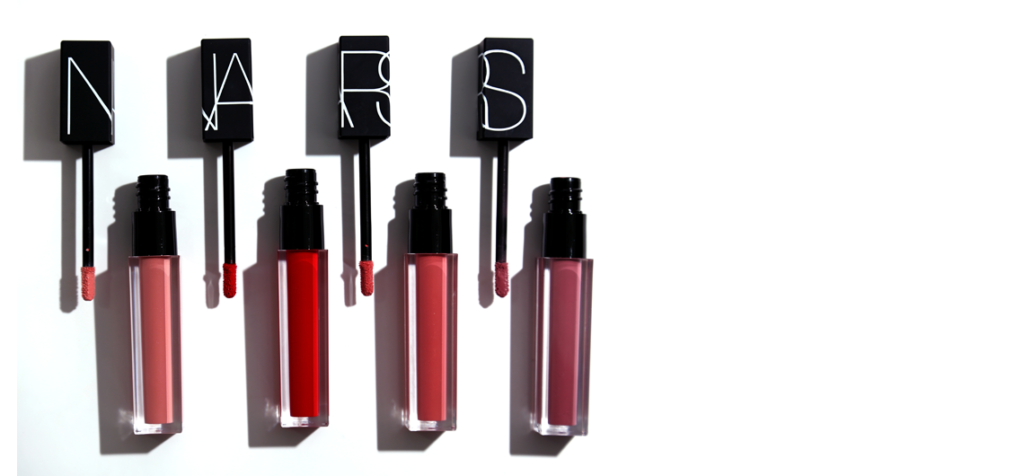 Here are some of the brands under the Shiseido group:
NARS
bareMinerals
Shiseido
Issey Miyake Parfums
Dolce & Gabbana Fragrance
Avène
Za
Elixir
Anessa
Haku
Urara
Revital Granas
The Collagen
---

Al-Futtaim Group
Al-Futtaim Group is a conglomerate based in Dubai, United Arab Emirates.
In the year 2018, they generated a total revenue of AED4.6 billion (S$1.7 billion).
They own quite a number of subsidiaries in the electronics automotive, financial services and real estate business in UAE which is one of the reasons why most Singaporeans have little idea of this conglomerate. Their retail brands, however, will be something that most of us are familiar with.
Al-Futtaim Owns These Brands In Singapore:
Marks & Spencer
Zara
Ted Baker
bebe
Robinsons
Bershaka
Coast London
DC Shoes
Gold House
Lacoste
Mango
Massimo Dutti
Nautica
Oasis London
Pull & Bear
Quiksilver
Reebok
Roxy
Royal Sporting House
Sperry
Vans
Stradivarius
Mindblown yet?
---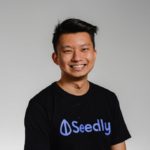 About Ming Feng
A stint in
Bloomberg
gifted me with a beer belly, which only grew larger when I moved on to become a Professional Trader. Now I turn caffeine into digestible finance-related content.
You can contribute your thoughts like Ming Feng
here.