How to Withdraw Your NS55 $100 Credits to Cash Online With No Fees
Wondering how to convert your $100 worth of National Service 55 (NS55) credits into cold-hard cash online?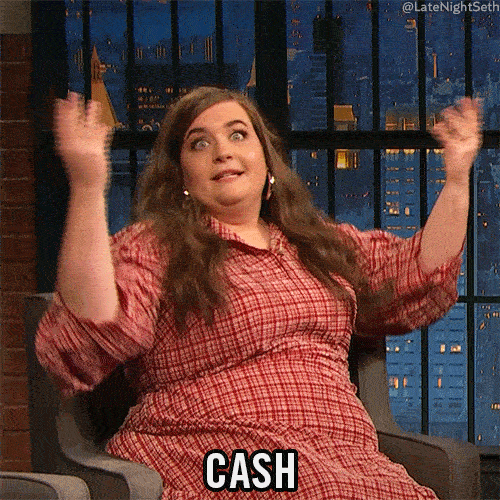 Yep! You can transfer that $100 into your bank account with no fees so long as you have the appropriate multi-currency accounts and cards.
After all the Ministry of Defence (MINDEF) did say that 'NSmen (are) free to decide how to use their S$100 NS55 digital credits' (via CNA).
This includes withdrawing your money from Sheng Siong's cash machines as mentioned in our NS55 $100 Cash Credit Guide.
Intrigued?
Here's how you can do so!
Note that information is accurate as of 29 July 2022.
---
Step 0: Make Sure You Have the LifeSG app, YouTrip and Revolut accounts
For this to work, you'll need to sign up for a YouTrip and Revolut multi-currency account (or Wise).
For YouTrip, you'll have to wait for your card to arrive to get your card details.
As for Revolut, there is no need to wait for a physical card to arrive. So long as you have a virtual account open, the following steps will work.
Make sure that you have these accounts verified to avoid any issues.

If you have these, great! You can skip to Step 1.
Don't worry, they are absolutely free to sign up for and have no annual fees for the basic tiers.
Step 1: Transfer NS55 credits from LifeSG to YouTrip
Once you have the required accounts and apps, open your YouTrip app and tap on "Top Up".
Enter the amount "SGD $100" and ensure that the option "Paying with PayNow" is selected.
Then, tap on "Generate QR code".
Once done, you should see a screen similar to this:
Next, tap on "Save to Photos" and exit your YouTrip app.
Open your LifeSG app and use the LifeSG QR pay to make a payment to your YouTrip account.
Now, you should have $100 in your YouTrip account.
But of course, we don't want the amount to be stuck in our YouTrip debit card.
So here's how to transfer it directly into your bank with Revolut!
Step 2: Transfer $100 from YouTrip to Revolut
From your Revolut app's "Home tab", tap on "+ Add Money".
Click on the "Change" button to change your payment method to "Debit or credit card".
Enter your YouTrip card details and follow the verification process.
Note: If you already have your YouTrip card details saved, you will need to re-add the card for the transaction to go through!
Once you have added your card, go back to the "Home tab", tap on "+ Add Money", select your YouTrip card and enter SGD $100.
Click "Add Money" to add money from your YouTrip account to your Revolut account.
Once done, you will see the amount added to your Revolut account.
Step 3: Transfer $100 Revolut to Your Bank Account
On your Revolut app, click "Transfer" and add a new transfer (top right "+ New" button).
Click on "Bank recipient", add your bank details and complete the verification process.
When prompted, you will need to enter your bank's SWIFT/BIC numbers which can be found here.
Go back to the "Transfer tab"; you should see the bank account that you added.
From there, just transfer your $100 into your bank account and voila!
You have successfully encashed your $100 worth of NS55 credits!
About Justin Oh
Your average Zillennial who is obsessed with anime, games, movies and of course, personal finance. Join me as I break down personal finance into easily digestible and fun bits!
You can contribute your thoughts like Justin Oh
here.