Planning A 21st Birthday Party: Is It Worth Spending More Than $2,000?!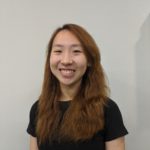 Dion Lim
●
As a kid, I believed that being 21 years old meant freedom, the ability to do anything I wanted, as well as the beginning of adulthood.
.
.
.
It's also the age where we can vote and even watch R21 movies.
I guess you can say that turning 21 is a pretty big thing.
And since this is the age of social media, 21st birthday celebrations have now become a mandatory 'ceremony' that many young Singaporeans celebrate as a special milestone.
I'm at the age where most of my friends just had their 21st birthdays, or just attended one. Which is why I'll see plenty of pictures of Instagram-worthy birthdays appearing on my feed every two to three weeks.
If you play 'Spot The Similarities' in all of these photos, there'll usually be: 
Some kind of extravagant backdrop with giant '21' helium balloons
The birthday boy or girl's name on the backdrop or displayed on a table in wooden blocks (otherwise, how would we ever know whose birthday it is…)

A really 'aesthetic' two-tiered cake and some kind of dessert table
All you need is the above items curate with a uniquely-you theme and your 21st birthday party is complete.
If you're lucky enough to have friends or family to throw one together for you then great! But if you're planning your own 21st birthday party then you're going to want to know how much does it cost to plan a 21st birthday party.
Disclaimer: the numbers and figures quoted in the article are based on my personal assumptions and estimations, so feel free to adjust them accordingly to better reflect your situation!
---
TL;DR: How Much Does It Cost To Plan A 21st Birthday Party?
Since it's a party we're planning, I've listed five different options which you can consider based on the number of people you plan to invite as well as your budget.
Venue
Home Or Condo Function Room
Hotel Suite
Cafes Or Restaurants
Chalets Or Event Spaces
Ideal For A Party Of
15
10
40
80
Venue
$0
$630
$2,200
$500
Food ($16.99/pax buffet)
$254.85
Included with cost of venue
Included with cost of venue
$1,359.20
Entertainment
$0
Included with cost of venue
Decor
$100
Two-Tier Custom Birthday Cake
$100
$100
$100
Total Cost
$454.85
$730
$2,200
$1,959.20
Note: The options and prices listed here are non-exhaustive. I'm merely listing places and caterers that I have come across and wouldn't mind having for my own party!
---
Where Is A Good Venue To Hold My Party At?
The biggest cost of your party would probably be the venue.
And where you choose to have your party will depend on how many people you would like to celebrate this milestone with.
If you want a cosy affair with only your loved ones, a small party at home would be just right.
But if you want to keep it small but still fancier since it's your special, then you might want to consider a hotel room or suite.
If you've got family and tonnes of friends to accommodate, then you can consider a:
chalet
external function rooms, or
cafe or restaurant
where there is more space to move around and interact.
---
Home OR Condo Function Room 
Venue
Most people always say, "Go Big or Go HOME".
Well… I guess that means that home is a valid venue for a party, right?
If you happen to live in a condo, you can also book a function room to have your party instead.
Even if you don't, just ask around. I'm pretty sure a relative or a friend probably lives in one and you can call in a favour!
Both options fit around 10 to 15 guests and best of all? They're free!
Cost: $0
Food
With such a small guest list, you can consider having a lively steamboat or – if you're lazy – a simple buffet package from say… Neo Garden Catering. The Mini Buffet B, for example, costs $16.99 per person.
If your mom's up for it, she can even whip up some of her best dishes instead!
Cost: $254.85 (assuming 15 pax)
Entertainment
The great thing about having the party at home is that you have easy access to crowd-friendly games like a PS4 or Wii – if you have them.
Or even go a little old-school and play Monopoly or The Singaporean Dream. Think simple, wholesome ways to celebrate your special day with loved ones!
Cost: $0
Decor
In terms of decor, you can zhng (Hokkien for upgrade) it up with simple DIY materials.
To keep it economical, you can get photo frames, balloons, and even stuff like geometric terrariums from places like:
If you already have these items lying around at home, that's even better!
And since it's a small party with close friends and loved ones, decor really is secondary to the time spent with them.
Cost: $100 (assuming we keep it simple)
Birthday Cake
Since most of the stuff we've covered so far is either free or relatively cheap, it wouldn't hurt to spoil ourselves a bit with a customised birthday cake.
A basic one-tier cake from one of those home bakers you usually see on Instagram starts from $60. While a basic two-tiered one starts from $100.
Cost: $100 (let's go with a simple two-tiered one)
Total cost to have a 21st birthday party at home or in a condo function room: $454.85
---
Hotel Suite
Venue
A hotel suite has this overseas vibe that makes you feel like you're out of the country – even when you're not. And it'll easily fit about 10 people.
If you want to party the night away in one and wake up the next day feeling like royalty in the comfort of plush bedding and room service at your beck and call, then a hotel suite is the way to go.
Just be considerate of the other guests, respect the hotel rules, and don't make too much noise!
Hotel Jen Tanglin and Hotel M seem to be a hot favourite among teens because of their affordability and minimalist aesthetics.
Cost: $630 (for one night in a Hotel Jen Tanglin Executive Suite – Party Staycation Package)
Food, Entertainment, And Decor
The great thing about having your party in a hotel and booking their party package is that it comes with perks like:
Mega watermelon with vodka upon arrival
A tray of gourmet canapes
One round of mixers
Self-decorating kit for the party
Usage of a GoPro camera
Usage of nail polish set for manicure and pedicure
Beer pong set-up
24-hour access to the club lounge
Late check-out subject to room availability
Discount on food and beverage purchases at the hotel's restaurants
So that's all taken care of!
Birthday Cake
We'll just go the same two-tier option as mentioned earlier.
Cost: $100
Total cost to have a 21st birthday party in a hotel suite: $730
---
Cafe OR Restaurant
Venue, Food, Entertainment, Decor, And Birthday Cake (aka EVERYTHING)
Since hotels have maximum occupancy policies, there is a limited number of people you can invite.
Your next best idea would be to book an entire cafe or restaurant if you're planning to host 40 guests.
Some places also offer 21st Birthday Packages that basically settles everything for you.
Best of all, there's no need to fret about setting up or cleaning after.
All you have to do is show up, have fun, and leave!
A good example of a cafe that does this is SAGE Restaurant and Bar.
Total cost to have a 21st birthday party in a cafe: $2,200
---
Chalets OR Event Spaces
Venue, Entertainment, And Decor
Another way to accommodate a larger crowd is by booking a chalet, especially if you're looking at accommodating 80 people in total.
Alternatively, you can book an event space like HERE @ Farrer Park.
The event space has:
an indoor glasshouse cafe
3D-art feature walls
fully-customisable mood lighting (very IG-worthy spots)
an elevated stage for a mini-KTV session
a ball pit
basketball hoop arcade machine
foosball, pool, and mahjong table
electronic darts
Playstation 4, and etc.
With these many activities available, it's perfect to keep the party atmosphere going!
This is a great option as it can keep your party guests occupied too. Since we can't entertain everyone at the same time.
Cost: $500
Food
Assuming we stick with Neo Garden Catering's Mini Buffet B which costs $16.99 per person.
Cost: $1,359.20 (assuming 80 pax)
Birthday Cake
Same two-tiered cake again.
Cost: $100
Total cost to have a 21st birthday party in a chalet or event space: $1,959.20
---
Hacks To Minimise Costs
You may be thinking: "Huh… So expensive ah?"
As a fellow student with no income, I get you.
But relax, it's not every day that you spend this sum of money. Plus you only turn 21 once in your life.
Based on the experience shared by my friends, here are some hacks to help you save while throwing your 21st birthday party.
So listen up!
DIY As Much As You Can
It's basically exchanging money with more effort on your part.
Instead of getting a dessert table package that covers everything, you can consider just getting the cakes and desserts and source for the decor yourself.
Involve your friends and make it a fun group activity to make your birthday celebration that much more meaningful!
Alternatively, you can also find a friend who bakes, who might be able to give you a discount.
If you're adventurous enough, you can also try baking your own cake by following the gazillion YouTube tutorials that are widely available.
Making The Most Of Your Decor
When it comes to cheap, online sites like ezbuy and Taobao are your best friend.
You can find pretty much any kind of decor items from dessert stands to backdrops to tassels and etc.
And not forgetting… Gold foil balloons that spell out your name and age!
In fact, they only cost $1.69 per letter on ezbuy. Lucky for me, my name only has four letters.
But if your name is long…
Maybe consider a shorter nickname?
That being said, doing your own decor requires some advance planning because you'll need to cater sufficient time for your stuff to arrive for your party.
Pro tip: join as a member (if it's free) and subscribe to newsletters to get special promo codes. Or buy your decor in advance – during year-end sales – if possible. Being kiasu *coughs* I mean, forward planning is the key to saving big.
Alternatively, you can choose to rent your decor on Carousell or from event providers that allow you to do so. That way you won't have to make a one-time purchase which will languish in a corner after your party.
---
Is It Worth The Money (And Effort) To Throw A 21st Birthday Party?
Well…
It's YOUR 21st birthday party.
So whether it's worth it or not, it really depends on your budget and purpose for the gathering.
Looking at the examples I've described, you could easily spend under $500 for a simple party at home, or throw a huge bash in a cafe for more than $2,000.
Or instead of throwing a party, you could always choose to have a simple night out with a couple of loved ones.
Remember: it's your birthday.
And no one will judge you for how you choose to celebrate it.
About Dion Lim
Busy
undergrad
by day, an aspiring entrepreneur by night. Fuelled by floorball and doodling, I chomp on bite-size pieces of finance to prep for an adventure that won't make me yawn.
You can contribute your thoughts like Dion Lim
here.