What Are The Damage Costs You Have To Pay If You Kena Sued For Defamation?
For those who've been keeping up with the news, you'd know that The Online Citizen's (TOC) editor in chief, Terry Xu, is being sued by Prime Minister Lee Hsien Loong for defamation over an article published by TOC.
If you haven't heard or read about it, you can read the summary below.
I was reading the case over the weekend, as well as Xu's letter to PM Lee, where he refused to comply with PM Lee's request with regard to the published article.
In the letter, Xu asserts his belief that the contents in the article were not defamatory, and that he is a firm believer in the values of accountability and transparency.
Though he "fear[ed] that the cost stemming from the legal suit may be hefty", it was "the price that he was willing to pay" to uphold his principles and obligations to Singaporeans.
So… How much exactly is he willing to pay?
To get an idea of the damages that Terry would have to pay, I started reading up on the different defamation suits throughout Singapore's history and decided to take a look at some of the more prominent cases where people were sued for defamation.
Here are some interesting things that I've found…
TL;DR: What Are The Damage Costs You Have To Pay If You Kena Sued For Defamation?
Disclaimer: We have no political affiliations. This article will look at some of the more prominent defamation suits in Singapore. All information and numbers were derived through detailed research and the use of facts and figures from official sources.
Here's An Overview Of Prominent Defamation Cases In Singapore
Year
Who got sued?
Who are They?
Who sued them?
For What?
Damage Costs
1997
Tang Liang Hong
A candidate for the opposition Workers' Party in the Cheng San Group Representation Constituency at the 1997
Goh Chok Tong, Lee Kuan Yew, Lee Hsien Loong and Dr Tony Tan.
For making a police report on the PAP to be an anti-Christian Chinese chauvinist. Ministers in turn sued Tang for calling them liars
$8,075,000
2005
Chee Soon Juan
Chee Soon Juan is a Singaporean politician and the current leader of the Singapore Democratic Party.
Goh Chok Tong
Found guilty of defamation on multiple occasions for comments he has made about members of Singapore's governing People's Action Party (PAP)
$300,000
2005
Chee Soon Juan
Lee Kuan Yew
$200,000
2014-2015
Roy Ngerng
Singaporean activist and blogger. Ngerng was a prominent opposition figure and politician in Singapore.
Lee Hsien Loong
Ngerng accused PM Lee Hsien Loong, in his May 15 blog, who is also Chairman of GIC (sovereign wealth fund of Singapore) of misusing the Central Provident Fund (CPF). The accusation was false and without foundation.
$150,000
2018
Leong Sze Hian
Singaporean Blogger
Lee Hsien Loong
Prime Minister Lee Hsien Loong is suing blogger Leong Sze Hian for defamation after he shared an article alleging that PM Lee had helped former Malaysian counterpart Najib Razak launder money.
Damage costs unknown.

Damages in the case were likely to be significantly less than the legal costs to reach trial. The latter is estimated to be "in the region of $150,000 to $200,000 on each side.
Sources: Mothership.sg, TodayOnline, Channel News Asia, and Fallon Law Corporation
*do note that the list is non-exhaustive, and does not include all defamation cases.
---
What Is Defamation? What Are Damage Costs In A Defamation Suit?
Defamation is a statement that injures a third party's reputation, and it includes both libel (written statements) and slander (spoken statements).
You can successfully sue for defamation if you can show:
a false statement purporting to be fact (this can be spoken or published);
publication or communication of that statement to a third person (if it is not published to the recipient, this is insufficient);
fault; and damages, or some harm caused to the person or entity who is subject of the statement. Such harm is most of the time reputational harm, which could lead to financial loss or loss of opportunities.
Source: Farallon Law Corporation
When it comes to a legal defamation suit, there are a few costs you'd have to pay for: legal costs, as well as damage costs.
Legal costs refer to the money used to pay the lawyers and the court in a legal case. This is usually paid by the person or organisation that has lost the case.
Damage costs (or damages), on the other hand, refers to compensation – such as a monetary judgment – provided to a person who has suffered harm to their reputation.
More often than not, the legal costs of a defamation suit may be equivalent to, or much more expensive as compared to the damage costs incurred.
However, legal costs are oftentimes hard to determine and tabulate. This is because it is highly dependent on the lawyer who is hired, the number of lawyers hired, how long the trial period is… and etc.
To understand the breakdown of the legal costs of defamation, you may refer to this document from the Supreme Court.
For the purpose of this article, we will just look at the damage costs incurred by those who've been sued for defamation.
Wah! So Much Money! How Do They Come Up With These Numbers?
When assessing the appropriate damages awarded for defamation, these are some of the factors that will be considered:
| | | |
| --- | --- | --- |
| 1 | The nature of the defamation | How serious and offensive were the defamatory words? |
| 2 | Reputational standing of the parties | The reputation of both the plaintiff (person who initiated the lawsuit) and the defendant are important. |
| 3 | How extensive the publication of the defamatory statement is, and the medium used to convey it. | For example, any statement published on the internet/ to the public will draw a larger crowd, and will incur greater damages. |
| 4 | The conduct of the parties | Were the defamatory statements repeated? Is there remorse shown? Did the defendant apologise or refuse to apologise? |
| 5 | The effect of the defamation on the plaintiff | If the plaintiff, (in this case, the government) can show that he or she suffered financial and/or loss of reputation, the court would award a greater amount of damages. |
Source: Farallon Law Corporation
So What Happened Between PM Lee And The Online Citizen?
The Online Citizen's editor in chief Terry Xu is being sued by Prime Minister Lee Hsien Loong for publishing an article titled: "PM Lee's wife, Ho Ching weirdly shares article on cutting ties with family members"
It was alleged that the article contained statements that were false and baseless with the intention to disparage PM Lee as the Prime Minister.
After Xu refused to accede to PM Lee's request – as outlined in a Letter of Demand written by Ms Chang Li Lin, press secretary to the Prime Minister – with regard to taking down the article and publishing a "full and unconditional apology".
The TOC editor in chief was served a Writ of Summons along with a statement of claim by Davinder Singh Chambers LLC, on behalf of PM Lee.
The article, which talks about PM Lee's wife, Ho Ching, sharing an article by Healthy Holistic Living titled "Here's Why Sometimes It Is Okay to Cut Ties with Toxic Family Members", is said to have 'gravely injured' PM Lee's character and reputation.
PM Lee's lawyers are also arguing that the article contained "false and baseless" allegations, such as how "PM Lee misled his father, the late Mr Lee Kuan Yew, into thinking that the 38 Oxley Road property had been gazetted by the Singapore Government".
What's Happening Now?
On 4 September 2019, Xu sent a response to the Letter of Demand from the Prime Minister's Office, saying that the article was not defamatory and that he would not be complying.
In a recent article published by Channel News Asia, PM Lee is set to testify in court if the defamation suit goes to trial.
What Happened To Those Who Were Sued For Defamation?
Tang Liang Hong
Tang has fled Singapore and went on a self-imposed exile in Australia after the 1997 elections.
He has not returned to Singapore since.
Chee Soon Juan
Chee Soon Juan was previously barred from standing in parliamentary elections because he was declared bankrupt in 2006 after failing to pay damages from the defamation lawsuit.
He has been discharged from bankruptcy, and he is now the secretary-general of the Singapore Democratic Party.
Roy Ngerng
Roy Ngerng accused PM Lee of misappropriating the Central Provident Fund.
After the defamation lawsuit, Ngerng had to pay Mr Lee $150,000 in damages, which will be paid in instalments over a span of 17 years.
Ngerng later fled to Taiwan in a self-imposed exile.
How Long Does It Take To Pay Off The Cost Of Damages?
As the case between PM Lee and Terry Xu is still ongoing, we're not sure how much Terry would have to pay in total (legal costs plus damages)…
But if we were to fathom a conservative guess with regard to the damages that he might have to pay – based on how much previous people who were sued for defamation have paid – ~$200,000 in damages seems like a possible ballpark figure…
If (or 'when', depending on how you view this matter) the court finds him liable of defamation, of course.
And if you were to set aside $1,000 a month to pay for damages.
It will take about 16 to 17 years to fully clear your debt!
Getting Sued For Defamation In Singapore
It is no secret that civil litigation in Singapore is both complicated and expensive.
And sometimes, depending on the outcome and your circumstances, it might take a lifetime to pay for a single mistake.
To better protect yourself from being sued for defamation, it's important to know what constitutes defamation, as well as the measures you can take to avoid it.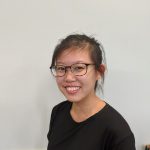 About Rachel Yeo
Breaking down complicated financial pieces into idiot-proof articles.
You can contribute your thoughts like Rachel Yeo
here.