Cost of Living in Singapore To Go Up in The Year 2018
The month of December is nothing short of exciting for most of us, from Christmas to clearing your yearly leave before ending the year on a high with a New Year Eve party.
As Singaporeans indulge in this festive season, there comes this constant worry of some of these rising cost that will hit us in the year 2018.
The calm before the storm
What are some of the things we can do as we prepare for rising cost of living for the year 2018?
The best time to get your basics of budgeting right is ten years ago. The next best time is now:
---
Cost of Water
Spun off as an attempt to encourage water conservation and sustain water supply, Singaporeans would have experienced a water price hike starting 1 July.
The hike implemented on 1 July 2017, however, is the first step to the two-part water price change.
In the year 2018, Singaporeans will feel the impact of the second phase of the increase in water price.
source: Singapore Budget
With that, the impact on water bills for HDB households is as per below.
Flat Type (HDB)

Current Water Bill per Month

Increase in Water Bill per Month
(before U-Save)

Increase in Water Bill per Month
(After U-Save)

1 & 2-room

$26

$9

-$1

3-room

$33

$10

$2

4-room

$42

$12

$5

5-room

$44

$13

$8

Executive

$49

$15

$11
source: Singapore Budget
Example: An average family living in the 4-room flat will experience a close to 20% increase in the water bill, after assistance from U-Save to offset part of it.
COE Prices
By February 2018, Singapore's vehicle growth rate will be reduced to zero from the current 0.25%.
This creates a concern for the cost of vehicles to be affected by such measure amongst Singaporeans. The announcement triggered a panic 13.2% spike in Certificate of Entitlement (COE) premium for cars in Category A. The percentage is higher at 14.8% for Category B.
Despite the Senior Minister of State for Transport Lam Pin Min's belief that the initiative is not expected to significantly impact the COE prices, here's a checklist for the COE price to not increase.
Below are some of the factors which will affect COE prices:
Factors

Current situation/plan

Will this increase/ decrease demand for cars?

Will this increase of decrease COE?
Reliability of our train system
Needs serious improvement.
Increase/decrease
Increase
Population growth
Singapore has been experiencing positive annual growth on average.
Increase
Increase
Spending power of Singaporeans
Singapore consumer spending is on a constant rise annually.
Increase
Increase
Bus Service Enhancement Programme & Bus Contracting Model
Additional 1,000 new buses.

Additional 80 new bus routes.
Decrease
Decrease
In the current situation, in our opinion, an increase in COE prices might be inevitable.
Possible GST Changes
It is said that Goods and Services Tax (GST) is likely to increase in Budget 2018.
A good way to look at it will be from Prime Minister Lee Hsien Loong's speech, where he indicated a need to raise taxes to fund government spending.
Looking at the history of GST where it has yet to increase since the year 2007


| Year | 1994 | 2003 | 2004 | 2007 |
| --- | --- | --- | --- | --- |
| GST rates | 3% | 4% | 5% | 7% |

GST being the second-largest source of revenue for government
it seems like a viable source for the government to raise revenue, should they feel that Singaporeans will forget about it by the election year 2020.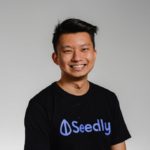 About Ming Feng
A stint in
Bloomberg
gifted me with a beer belly, which only grew larger when I moved on to become a Professional Trader. Now I turn caffeine into digestible finance-related content.
You can contribute your thoughts like Ming Feng
here.