1 Value Stock That Can Hold Its Own Against Amazon.com (NASDAQ: AMZN)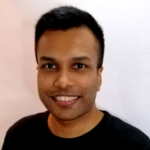 Sudhan P
●
"And Costco, I do think has one thing that Amazon does not, people really trust Costco to be delivering enormous values. And that is why Costco presents some danger to Amazon because they've got a better reputation for providing value than practically anybody, including Amazon."
During the Daily Journal Corporation's (NASDAQ: DJCO) annual general meeting (AGM) recently, Charlie Munger espoused the greatness of Costco Wholesale Corporation (NASDAQ: COST).
He talked about how the retailer is holding out its own against the online retailing giant, Amazon.com (NASDAQ: AMZN).
That got me interested to dig deeper into Costco's business.
And this is what I found…
What's Costco's Business About?
Costco is a membership-based warehouse retailer that offers its members low prices on a limited selection of products.
The company, which is the third-largest global retailer, has over 800 warehouses worldwide, with most of the stores in the US and Canada.
The retailer also operates e-commerce sites in the US, Canada, the UK, Mexico, Korea, Taiwan, Japan, and Australia. It offers same-day delivery for fresh goods.
Interestingly, Costco has a pharmacy app that allows people to make COVID-19 vaccine appointments. Very useful in the current climate we are in.
What Makes Costco Great?
When it comes to picking stocks, I like companies to have a wide economic moat.
A wide economic moat acts as a powerful deterrent to those considering encroaching the territory of a business.
Costco has an economic moat in the form of cost advantage. It can sell goods at the lowest price possible through operating efficiencies.
By offering its members low prices, it banks on producing high sales volumes and rapid inventory turnover.
When combined with efficiencies due to bulk purchasing, effective distribution, and reduced handling of merchandise, Costco is able to operate profitably at significantly lower gross profit margins than most other retailers.
Craig Jelinek, Costco's president, chief executive, and director, sums it up well:
"Costco is able to offer lower prices and better values by eliminating virtually all the frills and costs historically associated with conventional wholesalers and retailers, including salespeople, fancy buildings, delivery, billing and accounts receivable. We run a tight operation with extremely low overhead which enables us to pass dramatic savings to our members."
To shop at Costco, one needs to have a membership card, which either costs US$60 or US$120 annually (each membership tier has its own perks).
(Did you know Singapore's membership-only Warehouse Club by NTUC FairPrice was modelled after Costco?) 
And Costco's members, numbering over 100 million, love what they are getting.
At the end of 2020, Costco's member renewal rate was 91% in the US and Canada and 88% on a worldwide basis.
Speak of customer loyalty!
A sticky membership base enables the company to have repeated and predictable business. The membership fees alone brought in US$3.5 billion in revenue for 2020.
How Has Costco Performed Financially?
Over the past five years, Costco's net sales increased by around 9% annually, from US$116.1 billion in 2016 to US$163.2 billion in 2020.
One important metric to track for retailers is comparable-store sales, which compares sales for a retailer's stores for one year to those of the same period for the previous year.
This metric helps investors determine how much of a retailer's current sales are a result of sales growth in existing locations and what portion is from the opening of new stores.
Costco's worldwide comparable store sales have been increasing from 0% in 2016 to 8% in 2020, which is commendable.
Meanwhile, the company's net profit grew 14% yearly, from US$2.4 billion to US$4.0 billion.
For the second quarter of 2021, which was just announced, Costco's net sales rose 14.7% year-on-year, driven by an increase in comparable sales of 13%.
There was a 76% surge in e-commerce comparable sales in the latest quarter.
Costco has been experiencing strong results in its core merchandise categories, such as fresh foods and foods and sundries, as well as in its e-commerce business as a result of COVID-19.
In 2020, e-commerce represented just around 6% of Costco's total net sales. So there's plenty of room for growth in the online retail space for the company.
The company's balance sheet remains rock-solid, with more cash than debt. A strong balance sheet helps Costco to tide through any rough economic conditions easily.
I believe the pandemic-driven business growth for Costco will continue as customers would have gotten a taste of the convenience and cost-savings the company brings and would be likely sticking with it.
What Is a Key Risk for Costco?
A major risk for Costco though is competition.
Costco acknowledges that its "industry is highly competitive, based on factors such as price, merchandise quality and selection, location, convenience, distribution strategy, and customer service".
Some of its competitors include Walmart (NYSE: WMT), Target (NYSE: TGT), Kroger (NYSE: KR), and Amazon.com.
But Charlie Munger believes Costco has an upper hand over Amazon, the largest retailer by market value. He said during the Daily Journal AGM (emphases are mine):
"And Costco, I do think has one thing that Amazon does not, people really trust Costco to be delivering enormous values. And that is why Costco presents some danger to Amazon because they've got a better reputation for providing value than practically anybody, including Amazon."
I think this is true, given Costco's consistently increasing revenue and strong customer base with high retention rates.
Costco Is Poised To Do Well for Years To Come
Costco has successfully created consumer mindshare when it comes to quality goods at wholesale prices.
Munger, who's also a director at Costco since 1997, mentioned the following in the same Daily Journal AGM (emphasis is mine):
"Part of the success of a company like Costco, and it's been amazing that one little company starting up not all that many decades ago could become as big as Costco did, as fast as Costco did. And part of the reason for that was cultural. They have created a strong culture of fanaticism about cost and quality and so forth and efficiency and honor, all the good things, and of course, it's all worked. And so, of course, culture is very important."
As long as Costco continues providing its members with quality goods and services at the lowest possible prices, it should continue doing well for decades to come.
At Costco's share price of US$319.04, it has a price-to-earnings (P/E) ratio of 33x and a dividend yield of 0.9%.
Over the last five years, its average P/E stood at 32x, according to Morningstar. Given Costco's strong business fundamentals, I believe its shares provide great value at its current valuation.
Have Burning Questions Surrounding The Stock Market?
You can participate in the lively discussion regarding stocks here at Seedly and get your questions answered right away! 
Disclaimer: The information provided by Seedly serves as an educational piece and is not intended to be personalised investment advice. ​Readers should always do their own due diligence and consider their financial goals before investing in any stock. The writer may have a vested interest in the companies mentioned.
About Sudhan P
It isn't fair competition when only one company in the world makes Monopoly. But I love investing in monopolies. Before joining the Seedly hood, I had the chance to co-author a Singapore-themed investment book – "Invest Lah! The Average Joe's Guide To Investing" – and work at The Motley Fool Singapore as an
analyst
.
You can contribute your thoughts like Sudhan P
here.