Earn Cryptocurrency While Browsing the Internet: Is Brave Browser Worth Your Time?
According to the Digital 2021 report published by creative agency We Are Social, people in Singapore spend a crazy amount of time online.
On average, we spend about 8 hours and 7 minutes a day online – a little over one-third of our lives.
This is much higher than the global average of 6 hours and 4 minutes spent online each day.
That's a whole lot of time spent surfing the web.
But what if I told you you could actually be paid in cryptocurrency to do just that?
Intrigued?
Here's what you need to know!
Disclaimer: This article is not sponsored by Brave or any company. We simply think that this is something good that needs to be shared. Do check out our Seedly Code of Ethics for more information. Information accurate as of 15 Mar 2021.
---
The Problem With Digital Advertising
If You're Not Paying For It, You Become The Product.
~Richard Serra Television Delivers People (1973)
Although this quote originally came out in 1973, it is all the more relevant now in our digital age.
Digital advertising is broken.
As an internet user, your browsing activity and data are sold to the highest bidder.
There is also no incentive for you to watch these advertisements (ads) because your privacy is being infringed.
Not to mention that the ads can get annoying.
Things are not good for publishers as well as a big cut of their revenue is taken by middlemen like the internet giants that get richer everyday.
The entire digital ad ecosystem is also facing the problem with ad fraud like malware, fake websites, and bots that generate artificial clicks and views.
Enter the Brave browser.
What is The Brave Browser?
Well, I'm glad you asked.
Simply put, Brave is a FREE to use and open-source web browser that is developed by Brave Software, Inc.
For context, Brave Software was founded back in May 2015 by Chief Executive Officer Brendan Eich (inventor of JavaScript and the founder and CEO of Mozilla Corporation) and Chief Technology Officer Brian Bondy.
They managed to raise about US$7 million from investors like the San Francisco based venture capital firm Founders Fund.
Most notably, the firm's partners are Peter Thiel, Ken Howery and Brian Singerman who were once founders, early employees and investors at companies like SpaceX, and Palantir (NYSE: PLTR) Technologies
Eich and Bondy founded the company based on four basic principles:
1) Users should not be tracked without their consent.
2) Remove trackers and ads that slow down page loading times.
3) Website publishers to be paid in cryptocurrency for revenue from blocked ads.
4) Users should receive a cut of ad revenue.
Based on these four principles, the first version of the Brave browser was launched in January 2016.
The first version of the Brave browser came inbuilt with an ad-blocking feature and plans for an announced privacy-respecting ad-feature and a revenue-sharing program.
The plans for the revenue sharing program accelerated after the firm launched its initial coin offering (ICO) on 1 June 2017.
The company managed to raise a staggering US$35 million from its ICO in just half a minute.
This money came from Brave selling one billion of its Basic Attention Token (BAT) altcoin to investors which was collectively worth 156,250 ETH (US$35 million) at the time.
An important thing to note is that the Brave ICO was snapped up by a small group of investors.
Out of the 130 people that bought BAT, Coindesk reported that five buyers bought up half of all the available BAT while the top 20 buyers bought up about 66 per cent.
At the time of writing, Brave claims that it has 25.4 million monthly active users, and 8.6 million daily active users using the Brave browser.
What is it Like Using The Brave Browser?
The browser is based off of Chromium, a regularly updated and free open-source browser project backed by Google.
Anyone can use the source code from Chromium and compile it into a web browser.
Other notable browsers that are based on Chromium include Chrome, the Microsoft Edge browser and Opera.
This means that Brave should not be unfamiliar to you if you are using the browsers mentioned above.
I myself also downloaded and installed the Brave browser on my Macbook Pro the Saturday (6/3) before and have been using it since.
Transitioning from Brave to Chrome was also quite seamless as I could import all my browser data and all the Chrome Web Store extensions that I was using on Chrome into Brave.
Brave also felt noticeably faster than Chrome in everyday use.
P.S. If you would like to know more about how it's like to use Brave, you can check out this YouTube review.
Brave Browser Privacy Protection
On top of being faster, the Brave browser has a couple of features that protect your privacy:
A built-in ad blocker that prevents ads from tracking your online behaviour.

Block browser fingerprinting attempts.
Block cookies.
Block scripts.
And more.
Also, the company claims that it does not:
store any record of people's browsing history and does not write any personal data to the blockchain. The only way a user's data is stored by Brave is if the user has switched on Rewards or Sync.
How Do I Get Paid for Viewing Ads if Brave Blocks Ads?
You might be wondering, how do you get paid for viewing ads if the Brave browser blocks invasive ads by default?
Well, when you turn on Brave Rewards, you will earn BAT for viewing Brave ads.
Unlike most of the ads you see on the web, Brave claims that these ads are:
'completely private and contain none of your personal info, browsing history or anything else ever leaves your device. That's because Brave downloads the whole ad catalogue and selects the right ads for you locally on your device. And when you see an ad Brave picks for you, you earn 70% of what the advertiser paid, guaranteed. Brave Ads look like system notifications. They're not distracting or intrusive, and they're not mixed in with the pages you read online. And you get to pick how many, and how often to see them.
For example, you can actually control the number of ads you view per hour while you are browsing. But naturally, this means that you earn less BAT.
In other words, Brave is running its own privacy focuses digital advertisement network and splitting the profits with you.
However, critics point out that it is hypocritical of Brave to do this as the Brave browser blocks ads while overlaying the website's ads with their own Brave approved ads.
This means that the creators and publishers will not benefit unless users contribute to them via Brave.
How Much Can You Earn From Viewing Brave Ads?
To start earning BAT, you will need to opt into Brave Rewards.
Once you have opted in you are given BAT for each Brave approved ad Brave shows you.
Each time you click on the ad, Brave will take a 30 per cent cut of the gross ad revenue (in BAT) while you get to keep 70 per cent.
In other words, advertisers are paying you the user in BAT for each ad they show you.
However, if you find the ads to be too annoying, you can simply turn off Brave rewards.
Basic Attention Token (BAT) Price And How Rate of Earning BAT
Brave claims that a typical, engaged person who uses Brave as their everyday browser can expect to earn ​about US$5 of BAT a month.​
FYI: At the time of writing is 1 BAT is worth US$0.72.
However, this figure will vary over time and by region, depending on a variety of factors.
This figure is largely accurate according to my own personal experience.
Having downloaded the Brave browser on 6 Mar 2021 and using it daily to browse the internet and do my work, I have earned about US$1.39 of BAT.
This works out to about US$4.63 of BAT each month or US$55.60 (S$73.92) of BAT a year.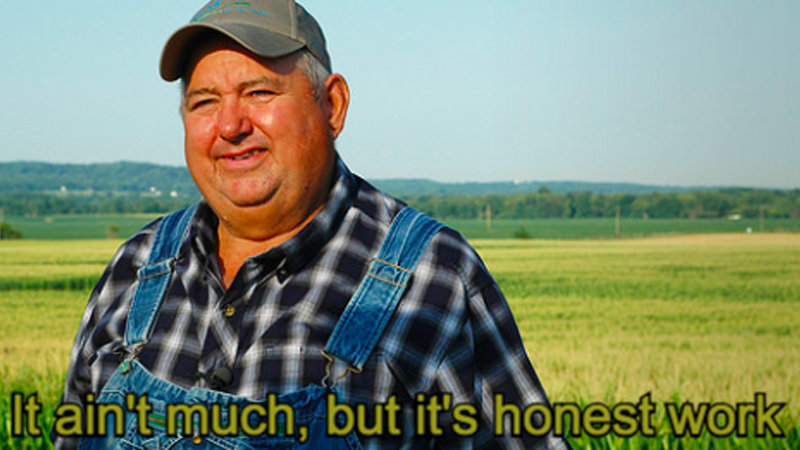 Mai hiam buay pai (if you are not fussy it's not bad) considering that I did not have to do anything out of the ordinary and just browse the internet.
How to Redeem BAT Tokens
So what can you do with BAT?
At the end of every month, users can do the following things with BAT tokens:
Accumulate the BAT tokens.
Give them to your favourite content creator.
Convert BAT to other cryptocurrencies and Fiat currencies (e.g. SGD) on the Uphold cryptocurrency exchange.
However, to withdraw your BAT from the browser, you will need to create an Uphold account and accumulate a minimum of 25 BAT first.
Do note that your transactions will be visible to Uphold once you authorise; for instance, they will be able to see the recipient and amount of your tips.
It's a simple matter of clicking the Withdraw Funds icon in the right panel of the Brave Rewards page of Settings.
After that, you can convert the BAT to the cryptocurrencies and the numerous other fiat currencies (supports SGD) supported by Uphold.
This is one major drawback as you are limited to using Uphold to withdraw BAT.
How to Download The Brave Browser
Brave browser is available on Mac, Windows, Google Play (Android) and the App Store (iOS).
However, you cannot access earn Brave rewards on iOS.
What Are Your Thoughts on Brave or BAT?
Do you have any questions about Brave or BAT? You can always ask the savvy community members over on Seedly for help!
About Joel Koh
History student turned
writer
at Seedly. Before you ask, not a teacher. My time as a history student has equipped me with the skills to evaluate the impact societal development has on financial and nonfinancial events.
You can contribute your thoughts like Joel Koh
here.