We get it, having a mega-platform is now the in thing to do.
With 'superapps' such as Grab, Go-Jek and WeChat, offering tons of services to consumers and paving way for what looks like the future, it is no wonder that those with the capability follow suit. We now call this version of copycat, a form of "innovation". And consumers LOVE it.
DBS Marketplace
In this case, we have DBS en route to the mega-platform dream.
After launching a marketplace for property, car, and electricity, DBS is now dabbing into travel. Some call this "throwing sh*t on the wall to see what sticks", but to me, it makes so much sense if done right.
Stressed-out Singaporeans love to travel, and we use it sparingly as an excuse to keep a distance (like 1,828.8km away) from our bosses and work.
DBS announced the beta launch its fourth marketplace into travels and here's what it is all about:
Aims to be the one-stop portal for all things travel (Air tickets, hotels and travel insurance)
Singapore Airlines (SIA), Expedia and Chubb Insurance are the current partners onboard DBS Marketplace
DBS and POSB customers can offset their travel bookings cost with DBS Points or POSB Daily$
---
Why Should Singaporeans Care?
The very same question we asked ourselves even before we write this piece of content. We are going to state out all the pros and cons for the convenience of our readers.
Well, we were rather disappointed with what we see on the website. The current partners they have are limited at the moment, but given that it is a beta version it might be a product worth waiting.
As a POSB and DBS customers (like most Singaporeans), I prefer and wait and see, for now, sticking to my other travel booking sites for my booking.
So much for overtime at work, all cite to book my next getaway!
Complimentary Travel Insurance
One thing that new adopters of this platform can look forward to, should flying in Singapore Airlines is next up in their travel place will be the complimentary travel insurance.
At the moment, the complimentary travel insurance covers these benefits:
| Key benefits | Coverage |
| --- | --- |
| Accidental Death and Disablement | $200,000 |
| Journey Cancellation | $1,000 |
| Travel Delay | $300 |
| Baggage Delay | $300 |
Travellers will only be eligible for free travel insurance if they booked both flights and hotel bookings through DBS Travel Marketplace.
it is limited to 1 coverage per customer per booking period.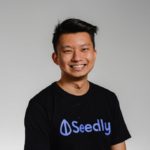 About Ming Feng
A stint in
Bloomberg
gifted me with a beer belly, which only grew larger when I moved on to become a Professional Trader. Now I turn caffeine into digestible finance-related content.
You can contribute your thoughts like Ming Feng
here.